Interchange Work Complete at I-76 and US 85 in Henderson
Dec. 4, 2017 - New Westbound I-76 Curve Alignment Improves Safety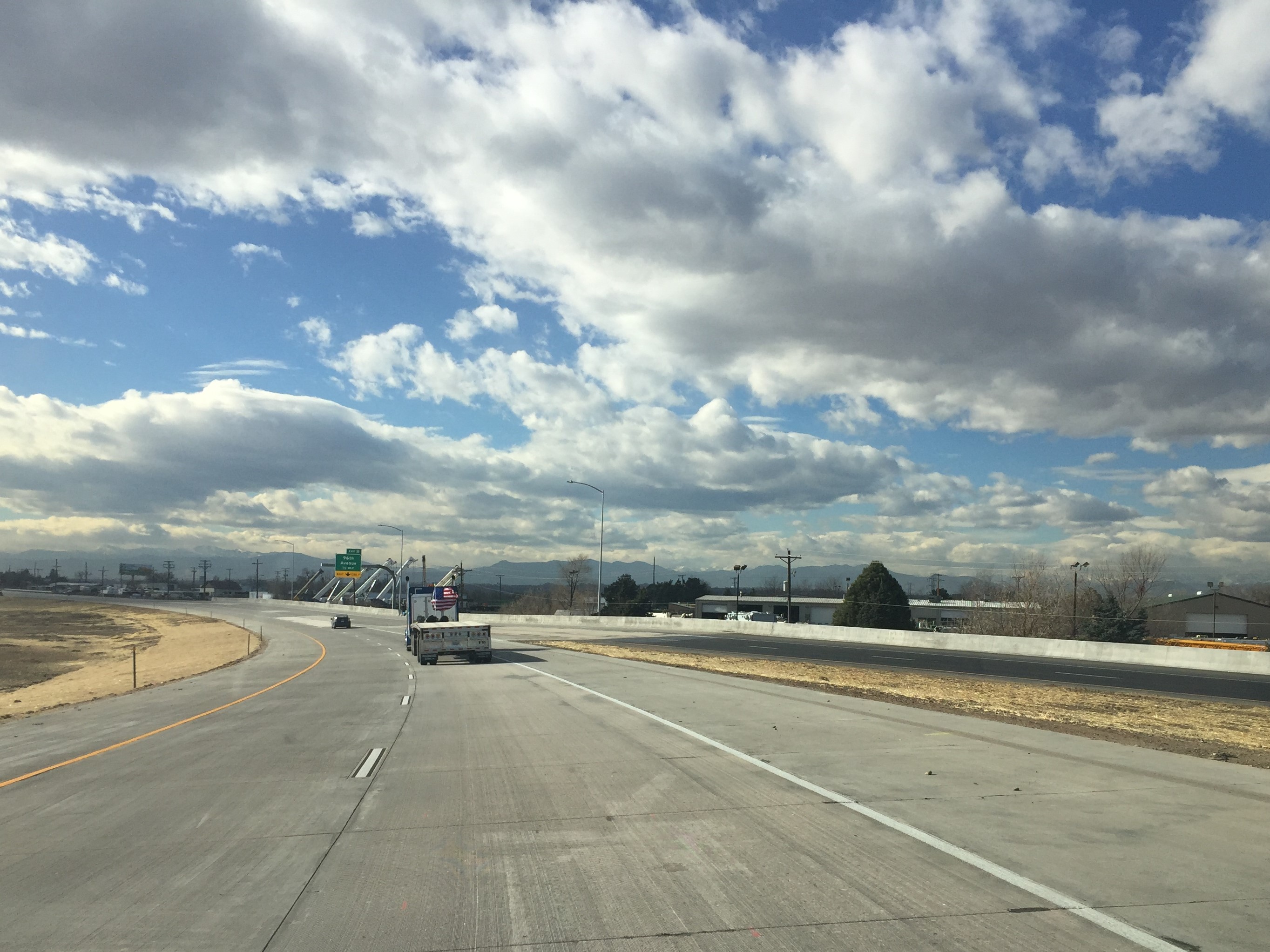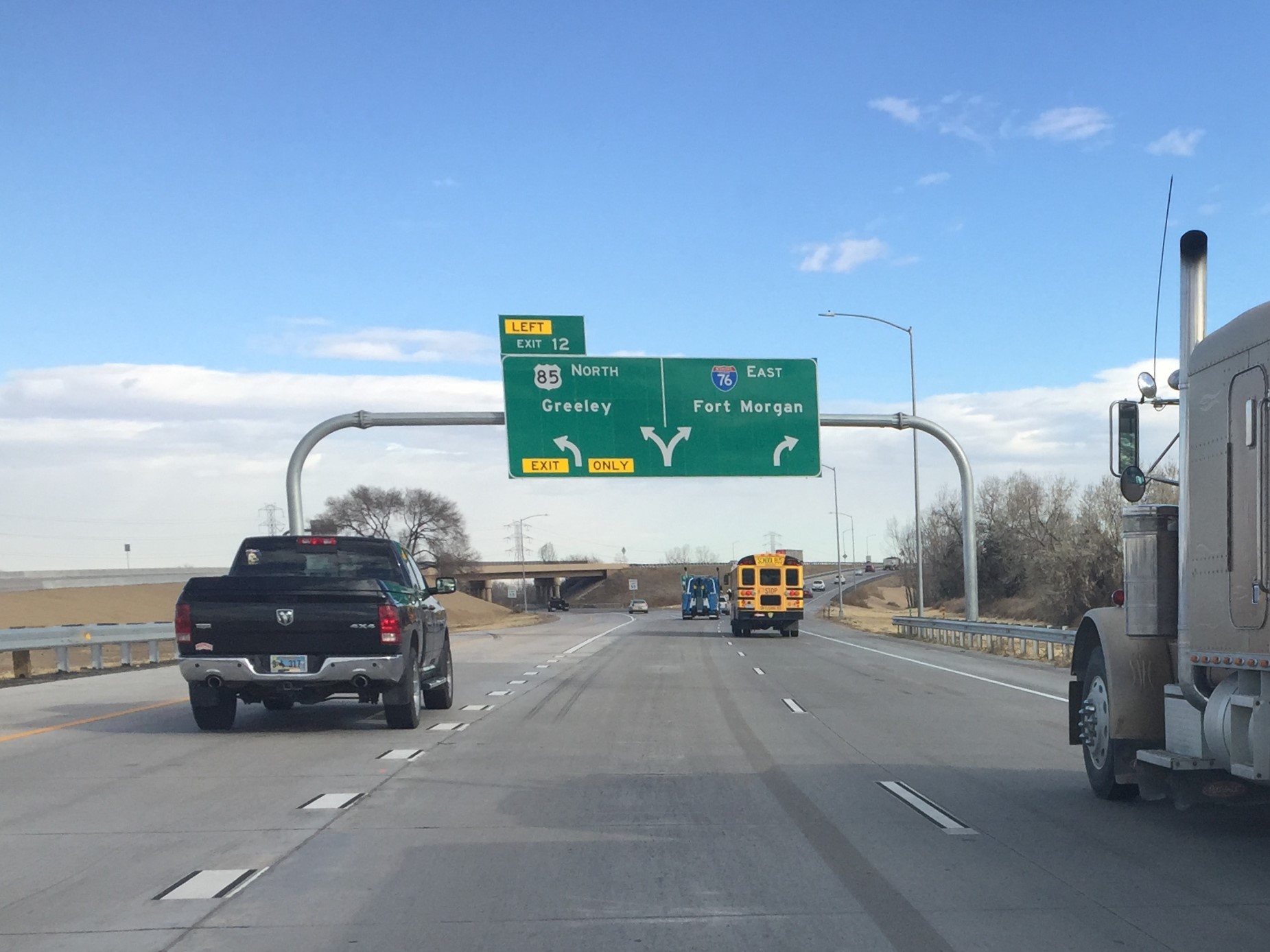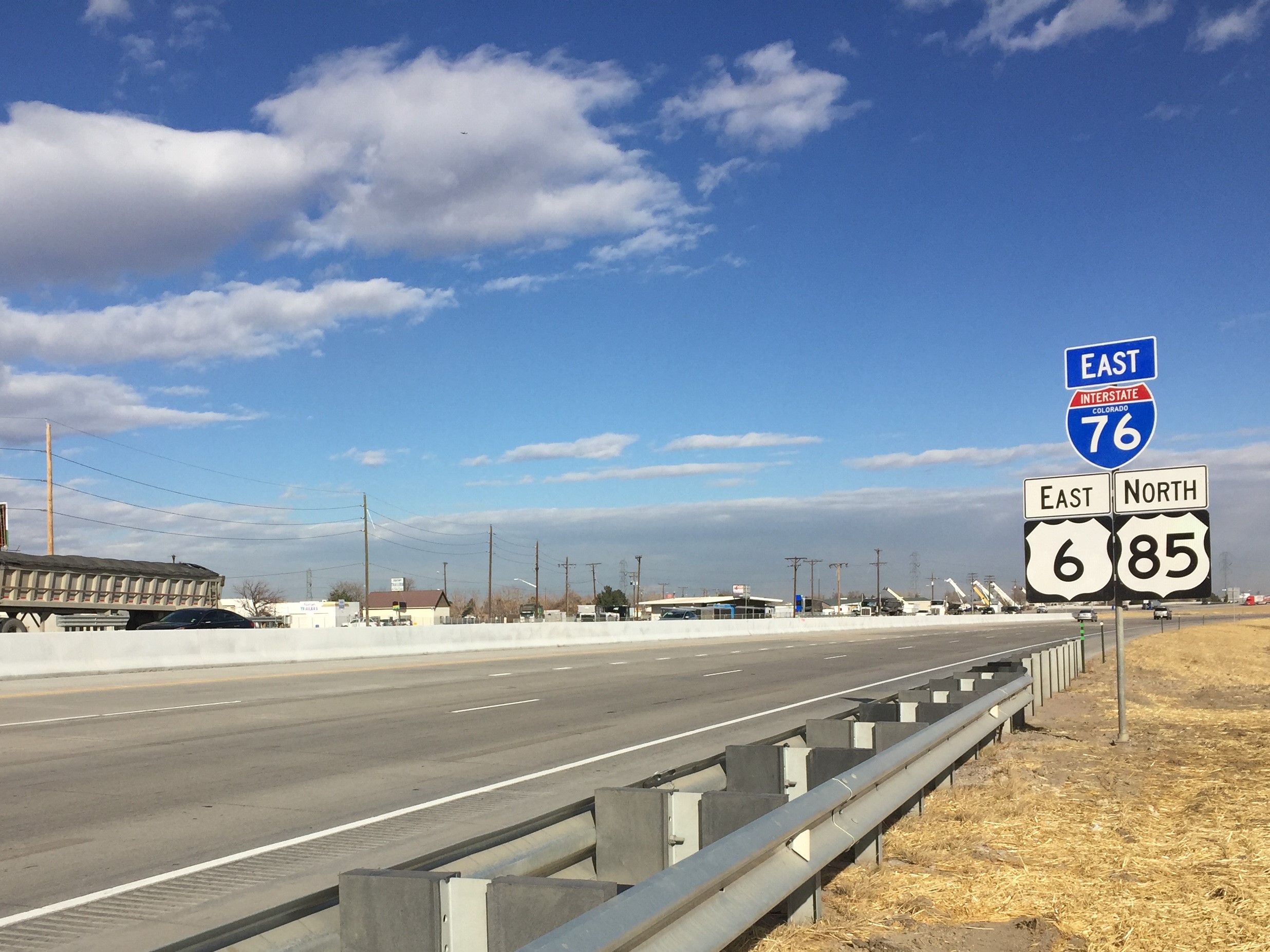 ADAMS COUNTY—Crews have completed reconstructing Interstate 76 at US Highway 85. The most noticeable changes are along westbound I-76, where the project improved the curve approaching the southbound US 85 merge area and added an additional lane from southbound US 85 to 96th Avenue.
Before the project, westbound I-76 had a high accident history, including several truck roll-over incidents. The super-elevation of the curve, which is the raised or "banked" section, was redesigned to current standards. Traffic operations have also improved at the southbound US 85 on-ramp. There are now two lanes entering I-76 instead of one.
Motorists also now experience a smoother ride on I-76.
"The concrete along both directions of I-76 was deteriorating rapidly and resulted in rough road conditions," said CDOT Project Engineer Larry Quirk. "Full reconstruction takes the highway down to the bare ground."
Before crews could remove the old concrete, new detour pavement was placed to accommodate traffic during construction. Traffic shifted several times and ultimately reopened in the final configuration this fall.
Over 80,000 vehicles per day travel I-76. Fifteen percent or approximately 12,000 of these vehicles are large trucks.
"The amount of traffic during construction was impressive," Quirk said. "Any time you have that much traffic so close to the work, motorist and worker safety is always on your mind."
Project Info
CDOT and Villalobos Concrete Inc. began construction in October 2016. For a year, both directions of I-76 were down a lane in each direction while crews completely reconstructed the highway from 96th Avenue through the US 85 interchange. Major project features included improving the westbound I-76 curve at US 85, constructing a new auxiliary lane from southbound US 85 to 96th Avenue and full replacement of deteriorated concrete pavement.
The project also improved roadway drainage, lighting and water quality measures. This $10 million improvement project was partially funded by FASTER Safety funds.