Intersection Work Continues on US 160 West of Durango
Work by developer will enhance safety at subdivision entrance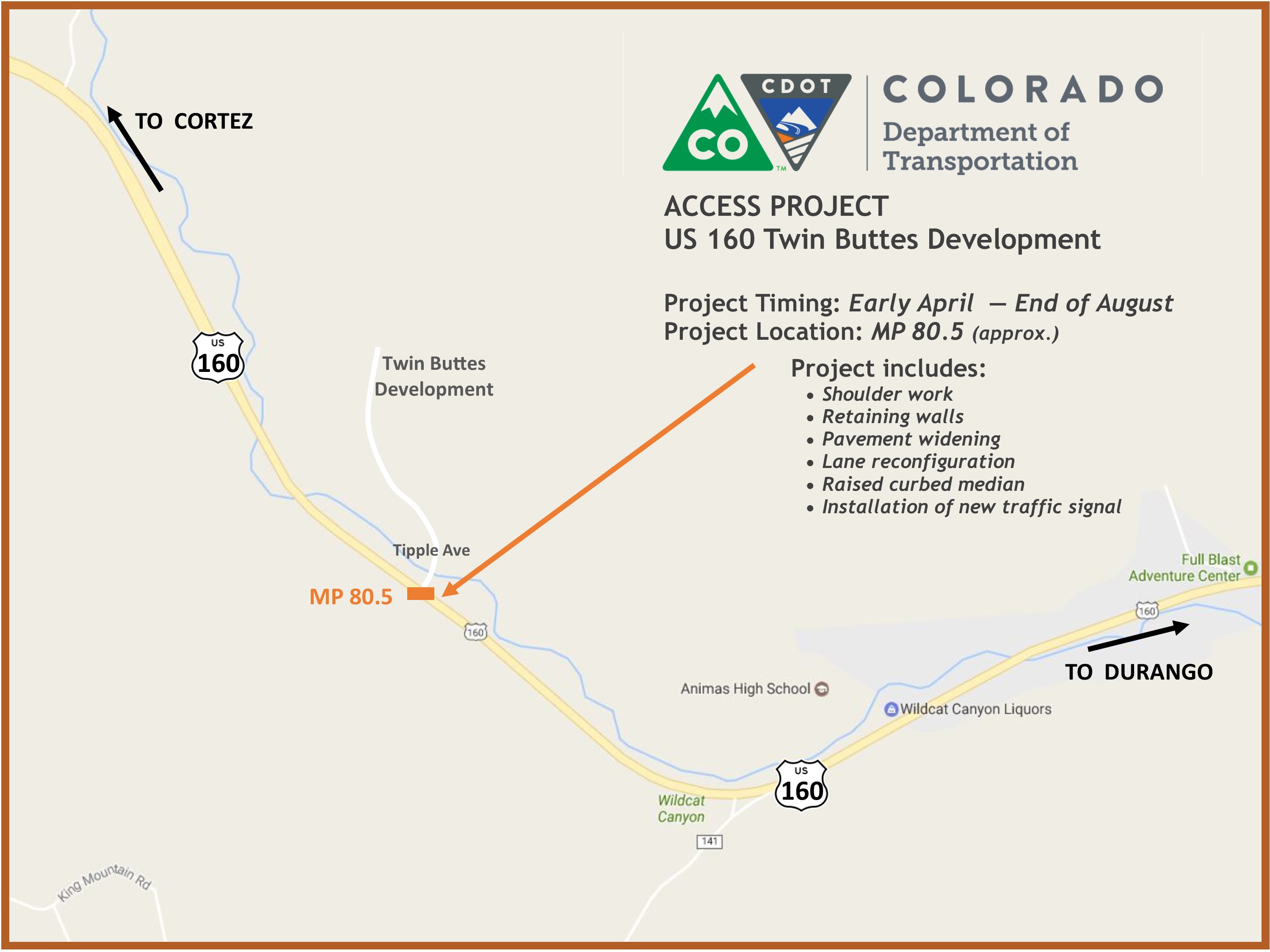 LA PLATA COUNTY—Crews continue to construct a new traffic signal at the intersection of US Highway (US) 160 and Tipple Avenue, just west of Durango, to accommodate the Twin Buttes of Durango subdivision and development entrance.
Remaining construction includes:
reconfiguring lanes with new, permanent striping;
installing new guardrails; and
installing a new traffic signal.
The project team has targeted a new completion date set for before Labor Day (Sept. 4).
The following work has been completed:
pavement widened
shoulder work
retaining walls installed
raised curbed medians constructed
This improvement project is being privately funded by Twin Buttes of Durango developers, and is being overseen by CDOT traffic and safety staff.
Travel and Access Impacts
Continue to expect possible lane shifts and brief, intermittent delays while driving westbound and eastbound on US 160 during working hours. Motorists and cyclists are urged to use extreme caution while driving through the work zone.
Questions
Contact the Twin Buttes of Durango development project team at 970-247-1705, extension 30.