Work Progressing on US 491 Improvements North of Cortez
July 14, 2017 -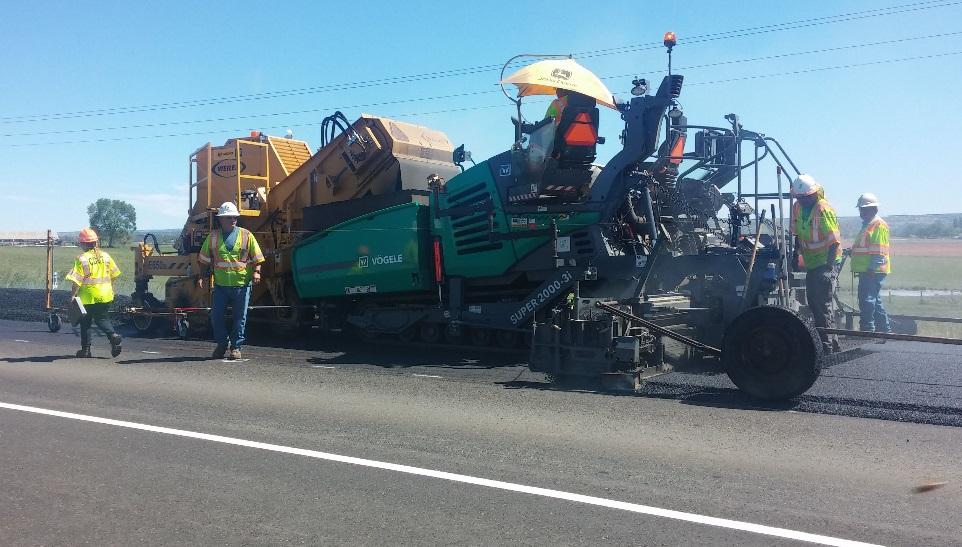 CORTEZ, MONTEZUMA COUNTY—Crews have laid the first layer—or "mat"—of asphalt on US Highway 491, between County Road M just south of Colorado Highway 184 as part of CDOT's nine-mile highway-improvement project in the area. Crews will return to this section later in the project's schedule to overlay this stretch with a final top mat of asphalt.
On Monday, July 17, work will begin to mill, or remove, the old asphalt south of CR M, extending south to where the concrete pavement begins, just north of CR 25 (Lebanon Road). Milling will address surface cracks and imperfections in the roadway. This stretch will then be overlaid with two layers of new asphalt.
Progress Update
Asphalt recycling (to address surface cracks and imperfections) is complete, as is an overlay of new asphalt north of CR M to one-half mile south of the junction with CO 184 (at mile point 36.15). One more layer will be applied later in the project's schedule.
Asphalt milling begins July 17, followed by an overlay of new asphalt from just north of Lebanon Road (at mile point 27.3) to south of CR M.
Crews have installed 3,000 linear feet of guardrail adjacent to Narraguinnep Reservoir on the south side of CO 184.
Crews installed a reinforced concrete drainage pipe underneath US 491 near Basin Coop.
Project Info
The project, contracted to Oldcastle SW Group for $6.9 million, kicked off on May 11 and is scheduled for completion by mid-October.
Travel Impacts
Expect traffic shifts and slowing, with a single lane in each direction during work hours, 7 a.m. to 7 p.m., Monday through Friday. Some Saturday work may be necessary to expedite the project's completion.
While area businesses will remain open, access to them may be temporarily altered. Please drive with caution through the work zones and avoid distractions—cellphones, radio, food—when approaching work areas.
Stay Informed
Get real-time road conditions on COtrip, or by dialing 511 from anywhere in the state.