Major Traffic Switch Set for June 7-8 on CO 9 Between Frisco & Breckenridge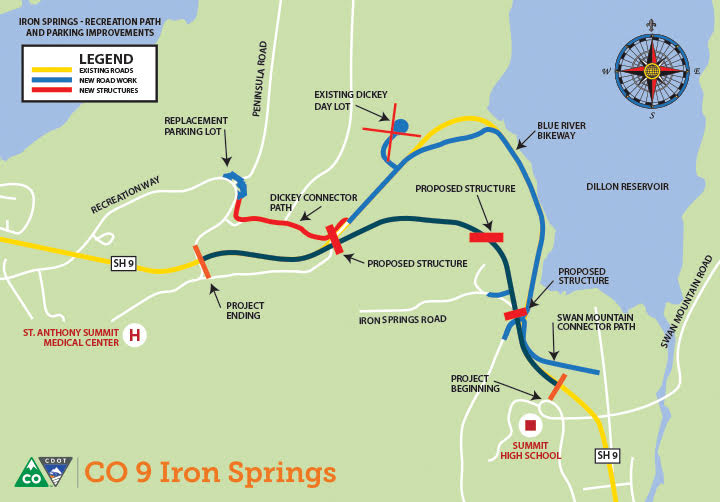 SUMMIT COUNTY—Drivers can expect a major traffic switch to begin the night of Wednesday, June 7 on Colorado Highway 9 between Frisco and Breckenridge. Crews will place northbound and southbound traffic in a two-lane configuration, with flaggers directing motorists. Expect delays.
On Thursday, June 8, crews will close the existing Dickey Day parking lot and open the new paved replacement parking lot at Peninsula Road and Recreation Way to the public. The Dickey Connector Path will link the new parking lot to the new alignment of the Blue River Bikeway.
Look for temporary orange wayfinding signs to guide you through this project. The Lakeshore Perimeter trail will remain open during construction.
Inclement Weather Contingency Plan
If weather prevents work from being completed as scheduled, crews will perform the work from Thursday, June 8 through Friday, June 9.
Travel Impacts
Work will be done from 7 a.m. - 6 p.m., Monday through Saturday, with no impacts to traffic on Saturdays. Motorists can anticipate up to 20-minute delays while traveling through the project. The recreation path will remain open 100 percent of the time, but users should expect flaggers on the path.