Two CDOT Employees Help Carry Driver From I-25 Fire to Safety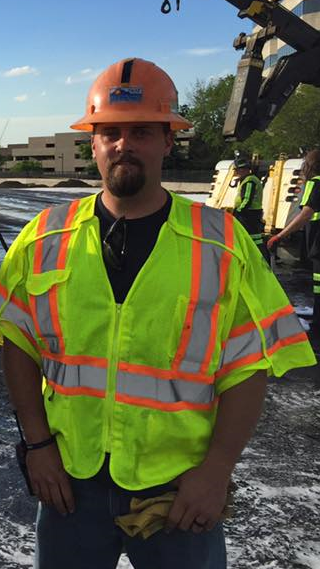 DENVER—When a fuel tanker caught fire on Interstate 25 near Orchard around noon on Wednesday, May 31, two CDOT employees— driving the highway inspecting for potholes and debris—rushed to help the driver and stop traffic. Matt Bell and Richard Smith, CDOT maintenance employees covering the South Metro Denver area, were the first on scene.
"We saw smoke in the distance and thought it may have been a blown out tire," Smith said. "It wasn't until we were able to get closer that we realized the seriousness of the situation and ran to help. Bell was the one to run to the driver, and I helped set up traffic control to stop vehicles from passing the fire."
When asked what compelled them to put their own safety on the line, Bell replied, "That's what all our crews are trained to do." He said everyone on the road was a hero and does not want the spotlight to be on just the two men.
"I would just hope that someone would do the same for me," Bell said.
CDOT's goal is to save lives and make people's lives better. Nearly 100 crew members from both CDOT and contractor partners Brannan Sand and Gravel, Alpha Milling Company and Kraemer, were out working diligently to repair the roadway to make I-25 safe, and to have it open by rush hour.
"What Matt and Richard did was truly heroic," said Shailen Bhatt, CDOT executive director. "They went above and beyond our safety values. Truly, all of our crew members who were out on the roadway last night into the early morning demonstrated determination and a high regard for the people of Colorado's lives."
Most of CDOT's crew members worked over 12 hours. Bell says that he is still exhausted, but is proud of Team CDOT and everyone's hardwork.
CDOT worked closely with the Greenwood Village Police Department, Colorado State Patrol and South Metro Fire Rescue to clear the roadway of hazards and to protect motorists.