CDOT to Begin Repairs on I-25 Between Dry Creek and Belleview Following Truck Fire
Two CDOT employees successfully rescue driver.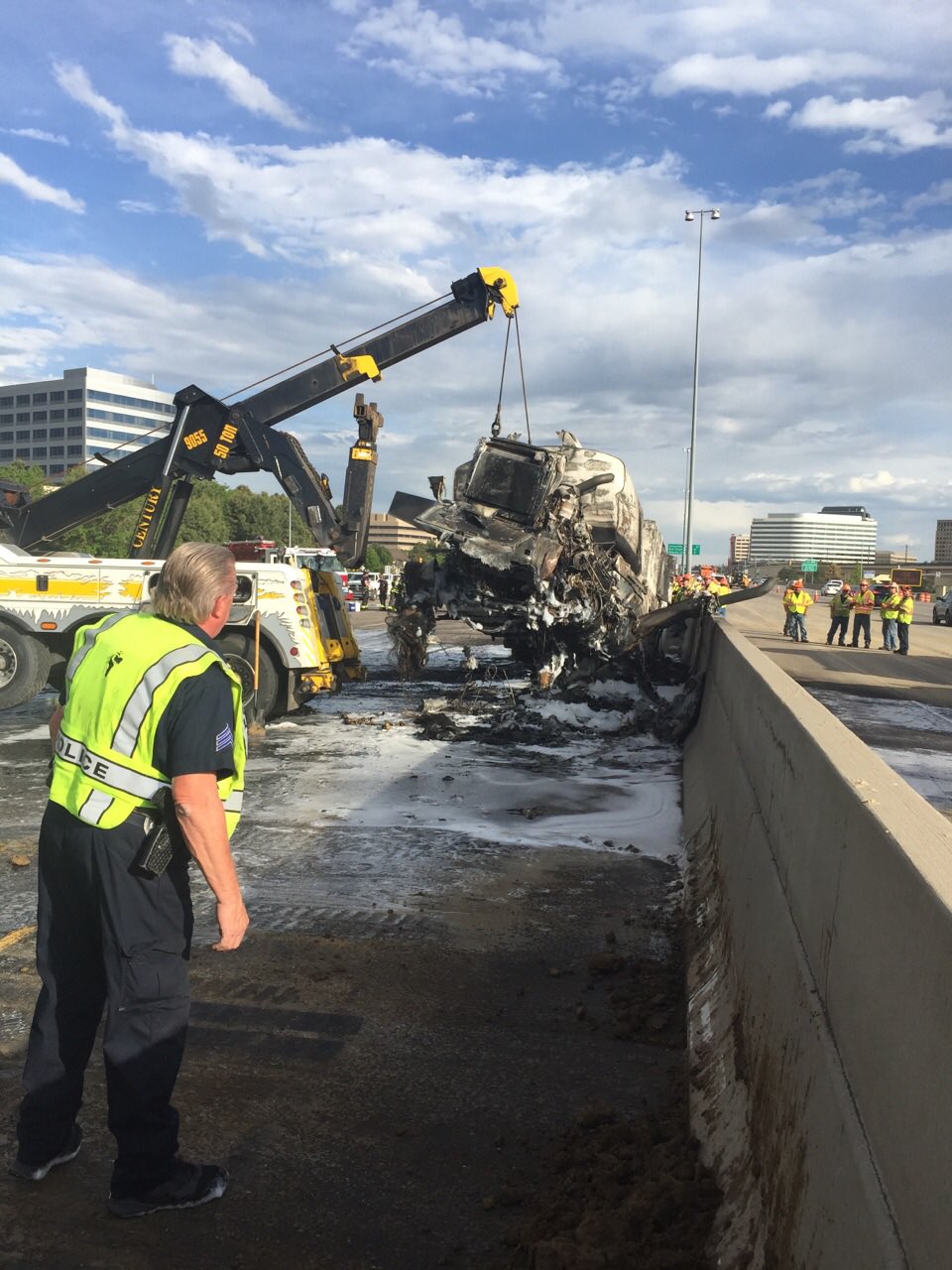 DENVER—Repairs on northbound and southbound Interstate 25 will begin in the next few hours following a semi-truck fire at noon today. Crews are currently working to remove the burned vehicle and finish clean-up so they can begin repairs to the roadway. All northbound lanes and three southbound lanes will remain closed during repairs.
At approximately noon, a semi-truck caught fire, and two CDOT employees nearby helped the driver reach safety just shortly after the crash. The fire closed the entire interstate from Orchard Road to Belleview Avenue.
Three lanes on southbound I-25 were able to open at about 3:30 p.m. The other three southbound lanes and all the northbound lanes remain closed at this time, but CDOT and emergency crews are working diligently to reopen the lanes as soon as possible.
What Motorists Need to Know Now:
Avoid I-25 in the Denver Tech area due to back-ups.
Expect delays on major roadways throughout the region.
Other routes include C-470 for northbound traffic and I-225 and US 85 for southbound traffic.
CDOT expects to have all lanes open in time for tomorrow's morning rush-hour.
E-470 is waiving tolls during this closure.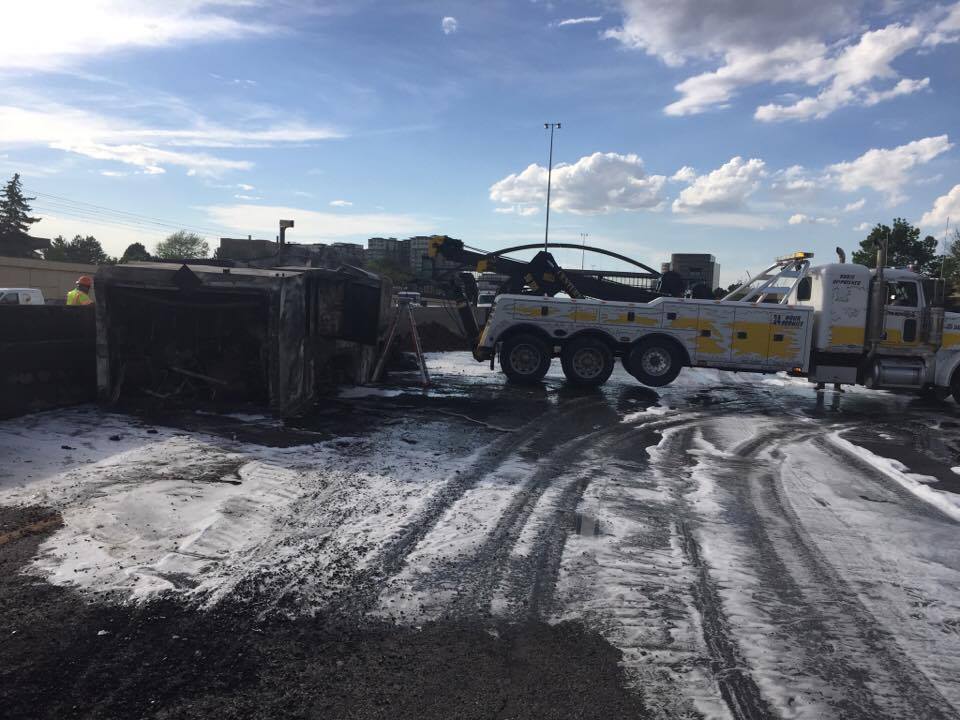 What CDOT is Doing Now:
Equipment, crews and materials are fully mobilized and on-site. CDOT will begin work as soon as the fire crews complete clean-up of the fire and the pavement temperature cools.

As this work is being done, CDOT crews are assessing pavement damage.

Once the scene is released to CDOT, crews will begin repairs with the goal of making permanent repairs so the interstate is ready to open before tomorrow morning's commute.
This work must be done for the safety of the traveling public. Heat from the fire caused damage mainly to the pavement and median barrier.
Check cotrip.org for the latest traffic updates on this incident.