Crews to Close Northbound I-25 to I-70 West and Southbound I-25 to Park Avenue Tonight
Nov. 9, 2017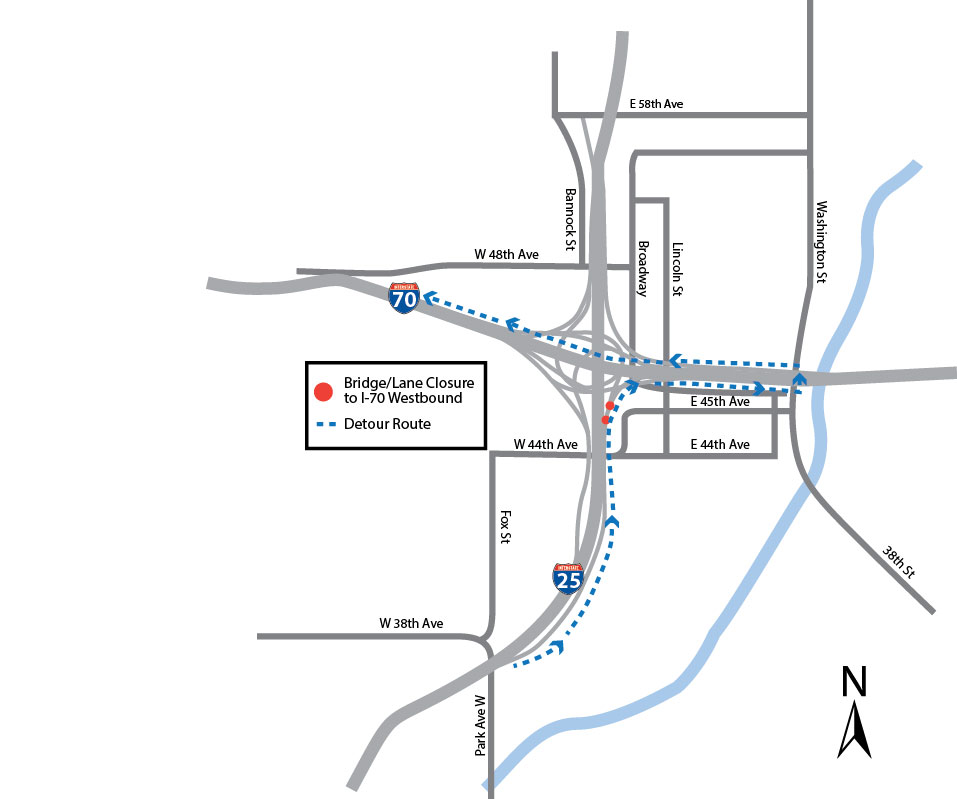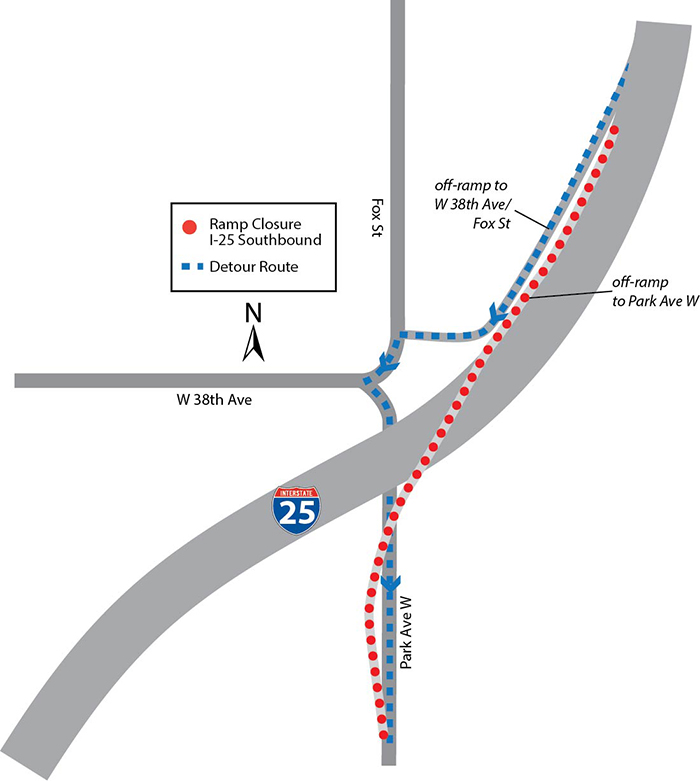 DENVER—From 8 p.m. Thursday, Nov. 9 to 5:30 a.m. Friday, Nov. 10, crews will close the southbound ramp of I-25 to Park Avenue and the northbound I-25 ramp to westbound I-70 as they repair bridges that connect the interstate. This work is part of the I-70 and I-25 Interchange Bridge Repairs project. 
Traffic Impacts
Southbound I-25 ramp to Park Avenue:
Motorists will be detoured to the 38th Avenue exit, then to Fox Street. From there, they may take southbound Fox Street and continue onto Park Avenue.
Northbound I-25 ramp to I-70 West:
 Motorists will be detoured to I-70 East to Washington Street exit ramp, and then may take the westbound Washington Street entrance ramp to westbound I-70.
Project Info
This $4.2 million project consists of bridge deck repairs, expansion joint replacements and new concrete overlay on all nine bridges within the project area. The maintenance-critical project will repair deteriorating bridge decks and expansion devices to help extend the lifespan of the bridges.