Crews Start Work Nov. 13 on US 50 East of Salida
Nov. 9, 2017 -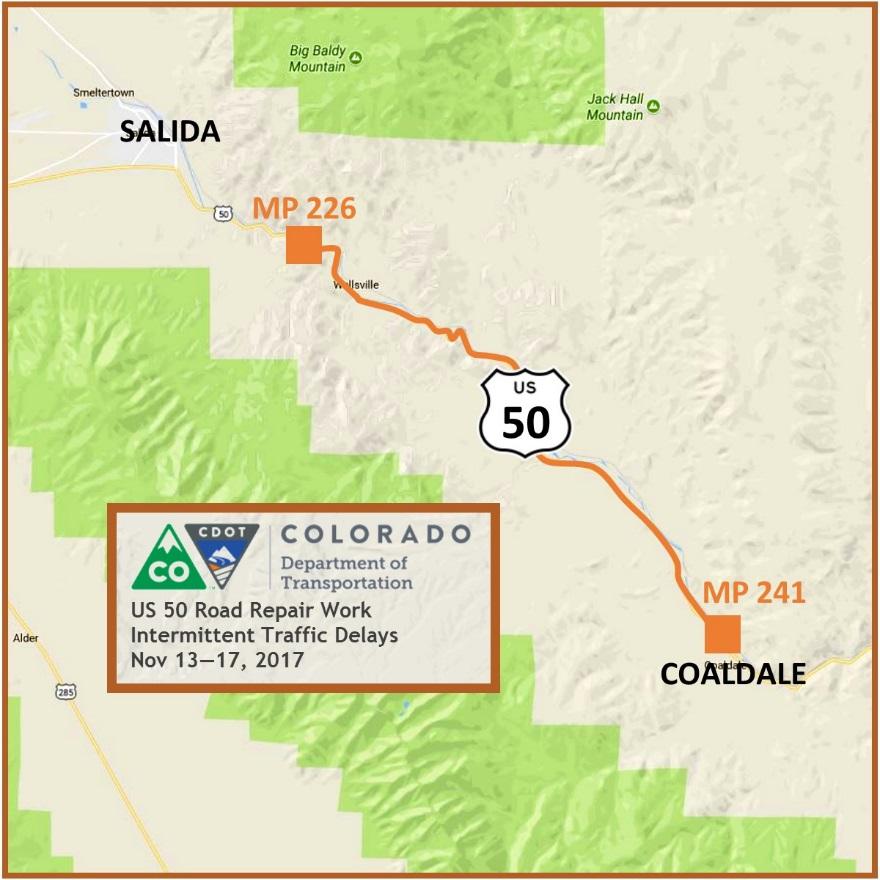 SOUTH CENTRAL COLORADO—From Monday, Nov. 13 to Friday, Nov, 17, crews will complete repairs on a 15-mile stretch of US Highway (US) 50 east of Salida. Work will include adding material to the shoulders to repair dropoffs along US 50 between Salida and Coaldale, making the highway safer.
Travel Impacts
Expect brief delays of 15 to 20 minutes and one-lane, alternating traffic on US 50 from the Chaffee-Fremont County line to the town of Coaldale.
Watch for traffic-control flaggers, maintenance workers and heavy equipment on and along this 15-mile stretch of roadway.
Please obey signage and speed reductions of 40 mph through the work zone.