Crews Making Good Progress on US 160 Resurfacing Work from East of Pagosa Springs to Treasure Falls
Aug. 8, 2018 -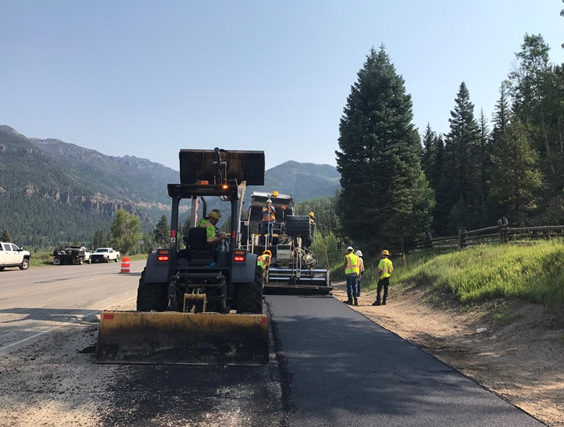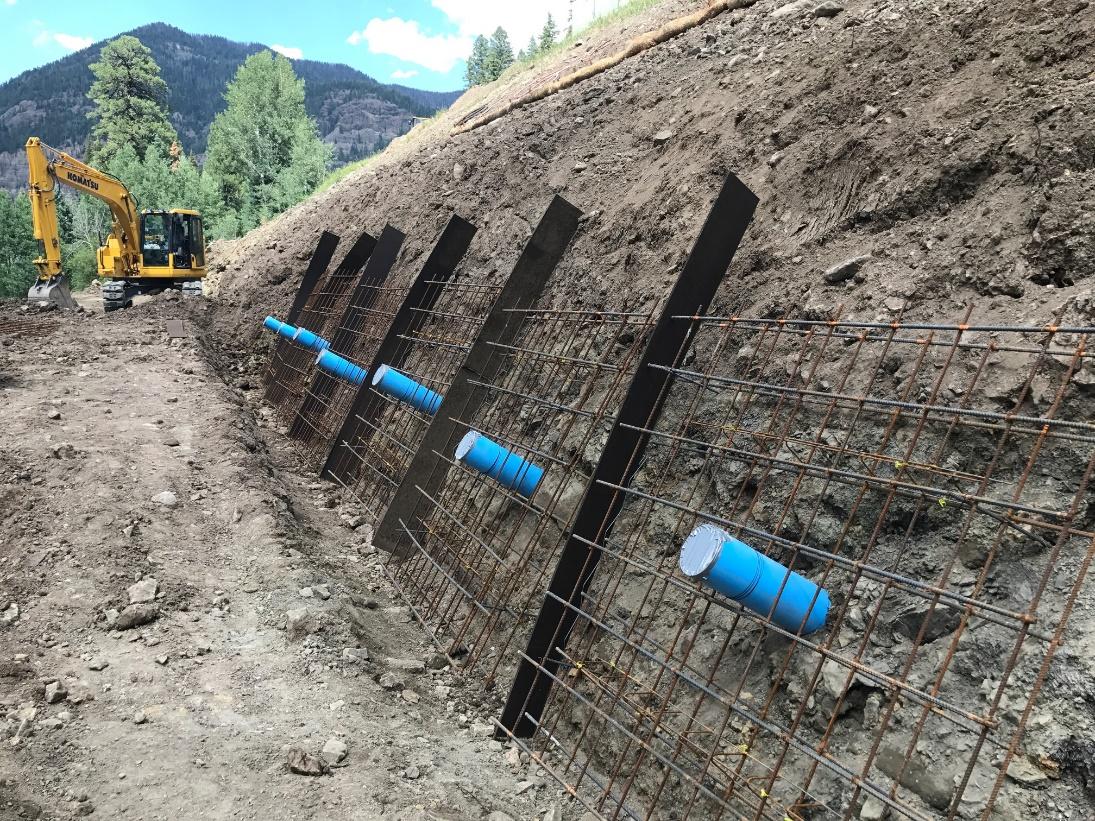 ARCHULETA & MINERAL COUNTIES—
Crews are making good progress resurfacing a 14.3-mile stretch of US Highway 160, east of Pagosa Springs. Once complete, the highway will have been reinforced with a 2.5-inch surface treatment—including some surface milling, a 1-inch leveling course of asphalt mix to address imperfections, and a 1.5-inch overlay of new asphalt.
Several work items have been completed, with several slated for completion in October:
Crews have finished stabilizing embankment just west of Treasure Falls and are now patching the roadway above the new ground-anchor wall that was constructed. Soon they will switch traffic and address the repairs on the eastbound side of the highway.
Crews have widened the eastbound chain-up station 8 feet for truckers' safety. New lighting will be installed on both sides of the chain-up station in the next month.
The bottom mat of asphalt is 50 percent complete, with 7 miles done—including the intersection at US 84. A second top mat of asphalt will be completed once the bottom mat is finished being laid.
Approximately half of the highway approaches have been paved.
All guardrail and bridge rail has been replaced and upgraded through the entire project.
Bridge repair on the San Juan River and Turkey Creek structures is underway. Concrete deck sounding (or testing) and waterproofing membrane installation have been completed. Resurfacing will follow in the next few weeks.
Two rows of anchors were placed below the road surface on US 160 to stabilize the slope from sliding.
The overall project will include:
upgraded guardrails;
improvements to three bridges (including new bridge rail, resurfacing, waterproofing and one expansion joint repair);
patched and/or milled and resurfaced roadway;
widened truck chain station areas, with additional lighting; and
stabilized embankments, and improved culverts and ditches.
The project, which started in May, is between the US 84 junction, (mile point) 144.29) and the Treasure Falls turnout (mile point 158.56). The work was contracted to A & S Construction for $7.5 million.
Travel Impacts
Work hours: 7 a.m. - 7 p.m., Monday through Friday
Expect two separate work zones with single-lane, alternating travel at each.
Motorists could be delayed upwards of 20 minutes through a paving work zone, and fewer through a shorter patching/repair work zone. Actual travel delays will vary with summer traffic volumes and will depend upon a motorists' positions in the traffic queue.
Paving and milling work zones are expected to be about 1.5-miles long; when crews are paving connecting road or driveway approaches, it can take up to one hour before vehicles can enter or exit that area.
Truckers and others driving heavy vehicles should be aware of the full traffic stop for westbound travelers descending to the base of Wolf Creek Pass (mile point 158.8) as they are approaching the work zone near Treasure Falls.
A width restriction of 10 feet is in place 24/7, due to narrowed lanes with a concrete barrier, where deep patching is underway. Those with wide loads should contact CDOT's Permits Office at 1-800-350-3765 for updates.
The speed limit is reduced to 40 mph through the workzone for everyone's safety.