CO 69 Remains Closed Near Gardner
July 25, 2018 -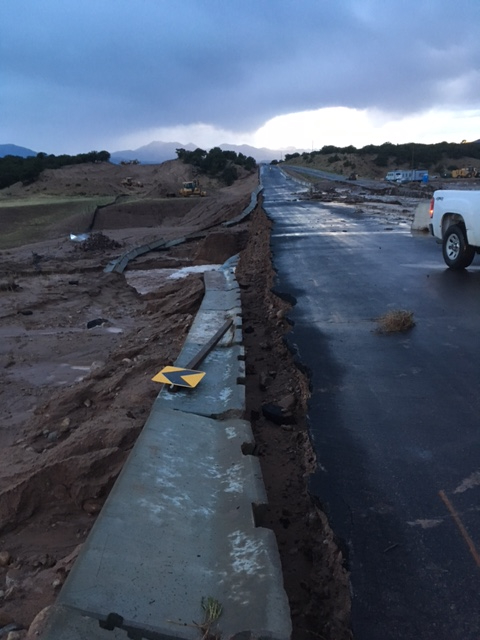 SOUTHEAST COLORADO—CDOT is urging travelers to avoid Colorado Highway 69 three miles north of Gardner (mile point 28) following a closure due to flood-related road damages. There is no estimated time of reopening.
This summer, CDOT began a project to replace a bridge on CO 69 in the affected area. While crews were set to open a detour route this week, flash flooding from the Greenhorn watershed—not the Spring Fire burn scar—damaged the bridge and the under-construction detour route.
Crews are assessing the damage. As soon as the roadway is deemed safe for the traveling public, it will be opened. The recommended alternate route is from Westcliffe to US 50 west to Texas Creek, then to Pueblo or for Walsenburg to I-25.
There is no stopping, parking, or standing outside of vehicles along the highway shoulder near the roadway.
Stay Informed