Authorities to Lift Fire Evacuation Order at 8 a.m. June 13 for San Juan County Residents
June 12, 2018 -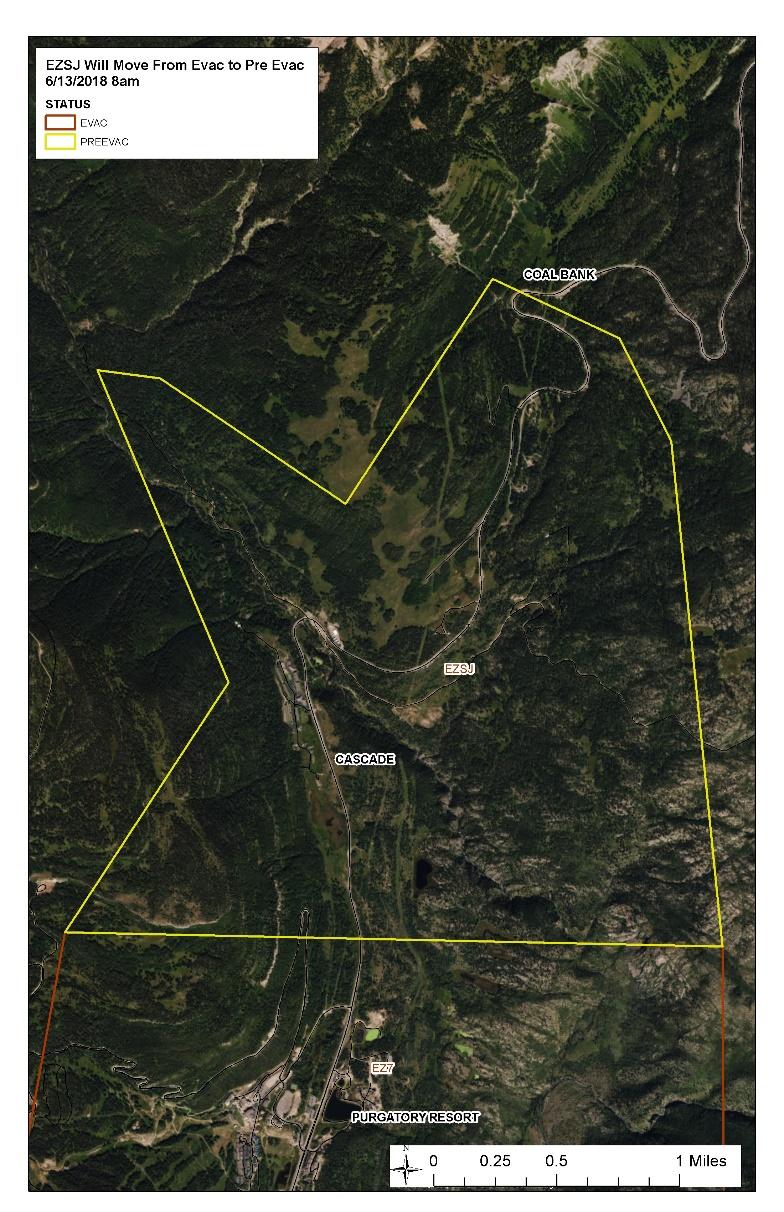 SOUTHWEST COLORADO—Due to current and predicted fire behavior and progress made by firefighters working the 416 Fire, evacuated San Juan County residents will be allowed to return to their homes beginning at 8 a.m. on Wednesday. Residents returning home must present the Rapid Tag resident credentials at north and south check points to be allowed back in. Residences in San Juan County will then remain on pre-evacuation notice.
Beginning at noon on Wednesday, US Highway 550 will reopen to the general public, with escorted access until 6 p.m. The northern closure point will move from Molas Pass, mile point (MP) 64 to just north of Purgatory, MP 49.5.
As firefighters continue to make progress on the east side of the fire, additional re-entries will be evaluated in La Plata County. Please contact the community hotline at 970-385-8700 if you have questions.
Southwest Colorado Fires
Two wildfires are burning in Southwest Colorado. The Rocky Mountain Type 1 Team is coordinating the efforts to combat both blazes. More than 900 firefighters are battling the fires on the ground and with aircraft.
The 416 Fire
This fire is about 10 miles north of Durango on the west side of US 550. The 416 Fire has grown to more than 23,300 acres and is 15 percent contained.
Burro Fire
This fire is approximately five miles southeast of CO 145 between the communities of Dolores (to the south) and Rico (to the north). The Burro Fire is more than 2600 acres in size and is 0 percent contained.
The 416 & Burro Fire Info & Resources