US 550 Closed North of Durango Due to "The 416 Fire"
June 1, 2018 - Fire burning on west side of the highway

SOUTHWEST COLORADO—CDOT has closed US Highway 550 north of Durango due to a wildfire, named by local authorities as the "416 Fire." The highway closure is in place from mile points (MP) 34 to 48. Travelers in the area are being diverted onto La Plata County Road 250.
The blaze was reported at approximately 10 a.m. on the west side of US 550, about 10 miles north of Durango. As of noon, the fire was said to be about 100 acres and growing rapidly toward the northwest. Local and U.S. Forest Service resources are on scene fighting the fire.
CDOT Maintenance Superintendent Greg Stacy advised, "Area residents and travelers should remain alert to emergency announcements. The current weather conditions and increasing high winds will certainly affect the fires behavior and path."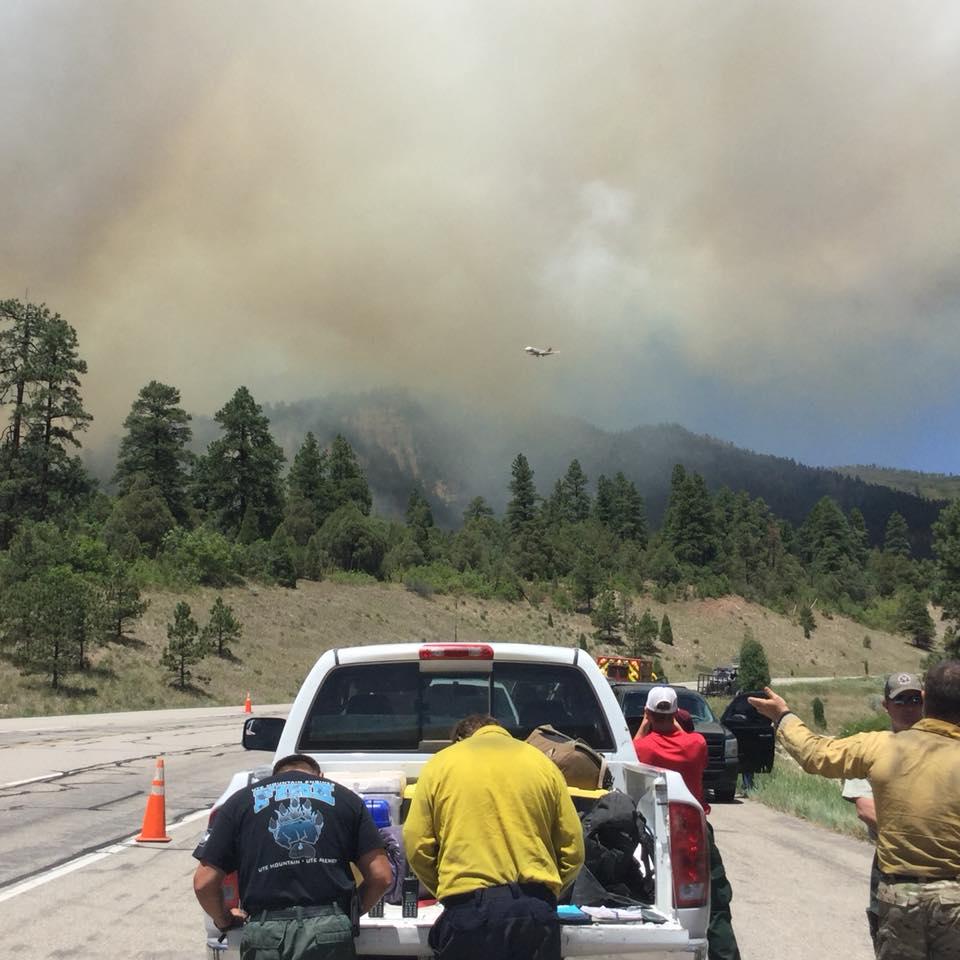 La Plata County officials announced pre-evacuation of the Iron Gate subdivision, and a pre-evacuation notice was issued for the east side of US 550 between Baker's Bridge and Electra Lake.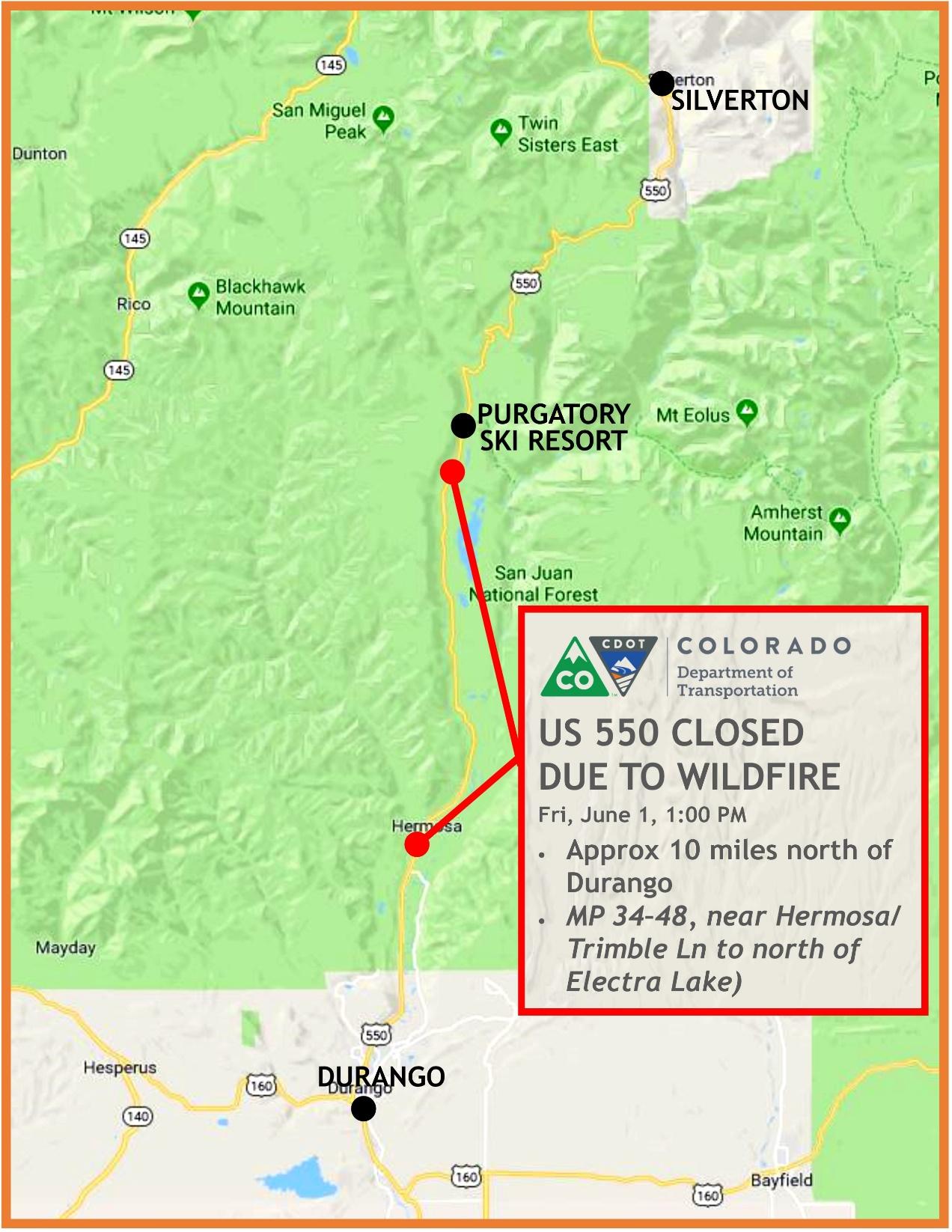 Stay Informed