Crews Complete Resurfacing on US 160 from Elmore's Corner to Bayfield
Nov. 1, 2018 -

SOUTHWEST COLORADO—Crews have finished resurfacing US Highway 160 between Elmore's Corner and Bayfield, a $4 million project that started in July. Work included repairing and overlaying the surface, replacing guardrail and mailboxes, installing delineation posts and striping.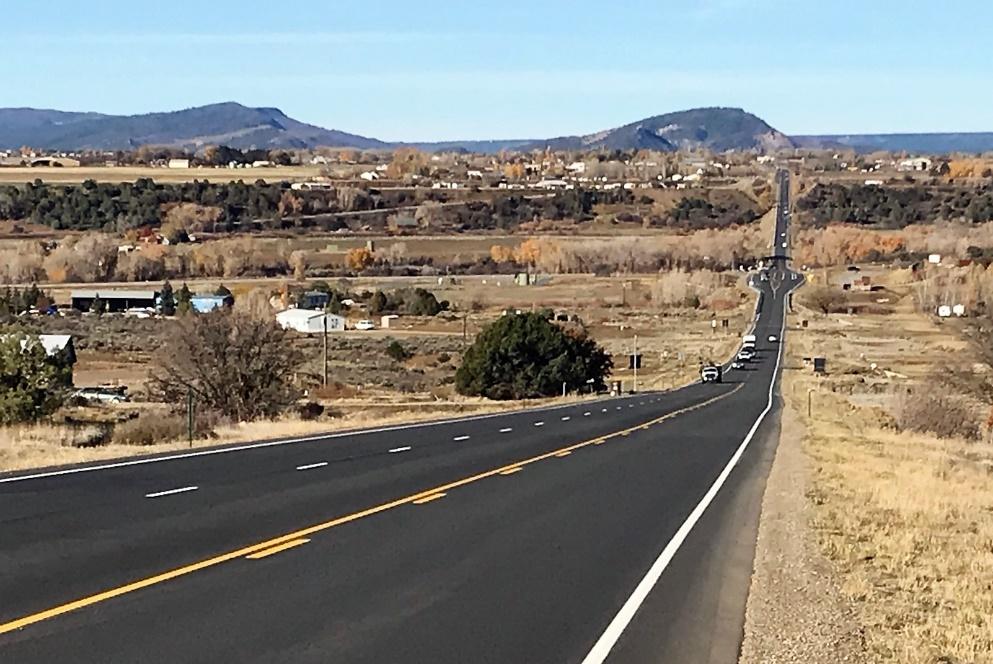 Crews have completed final paint striping of the new road, which was recently laid on a 10-mile stretch of US 160 from Elmore's Corner (CO 172 junction) to Bayfield (County Road 501 junction).
"This was a rather unique project for Southwest Colorado because a majority of the work took place at night along this 10-mile stretch of highway," said Jason Voorhees, CDOT project manager. "Nighttime work reduced the inconvenience to the traveling public on this busy highway corridor between Bayfield and Durango, which sees a significant amount of traffic."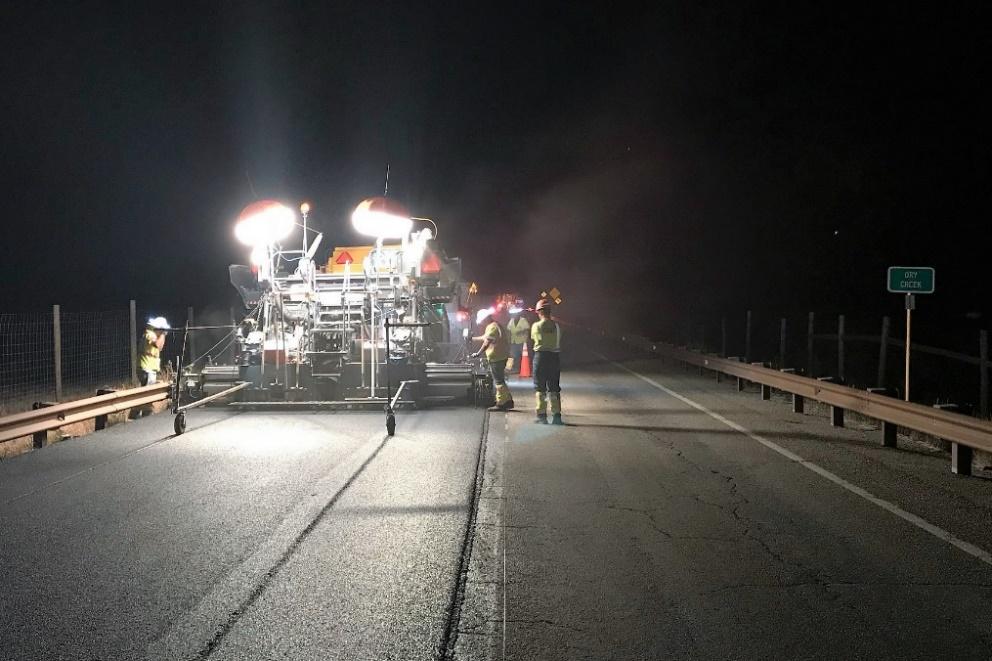 Much of the construction for the resurfacing project on US 160 between Elmore's Corner and Bayfield took place at night to ease daytime commuter congestion and delays. The crew here was working at Dry Creek about seven miles west of Bayfield.
The project team thanks the traveling public, residents along the corridor, and the communities of Durango and Bayfield for their patience during construction. CDOT also expresses its gratitude to the Colorado State Patrol for its presence and ensuring safety in the project work area.
Stay Informed