Crews to Close CO 82 Tonight from Aspen to Twin Lankes to Prep for First Sustained Winter Weather
Nov. 2, 2018 - CO 82 to Reopen Saturday Morning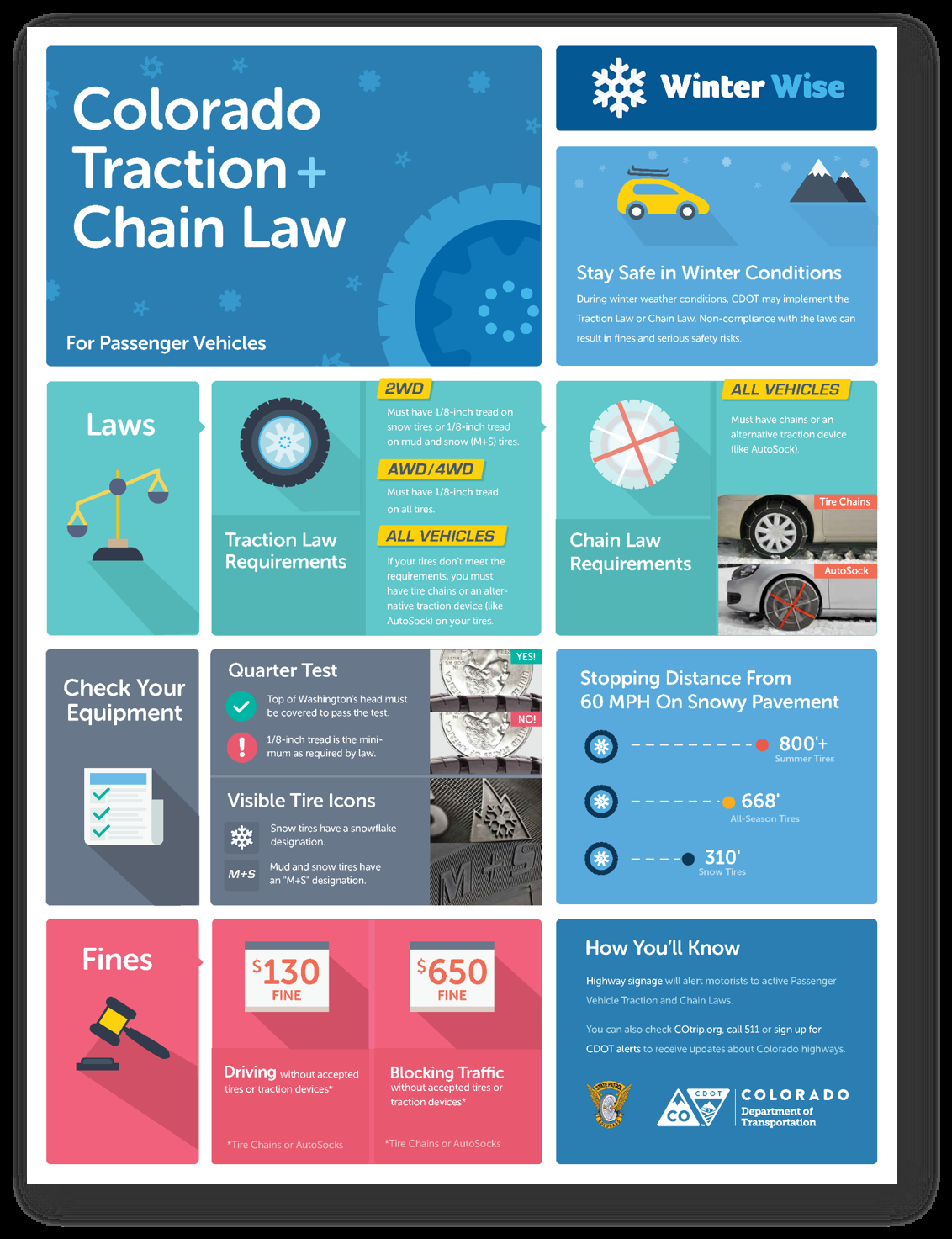 STATEWIDE—At 7 tonight, CDOT crews will close Colorado Highway 82/Independence Pass as a safety precaution as the first winter weather is set to hit the northern and central mountains later today. The highway is set to reopen the morning of Saturday, Nov. 3.
According to the National Weather Service, snow and high winds will intensify tonight through Saturday night. Main areas of impact include: Rabbit Ears Pass, Cameron Pass, Berthoud Pass and the I-70 Corridor from Vail to the east side of the Eisenhower Johnson Memorial Tunnel.
Of great concern is visibility and blowing snow due to wind gusts, up to 60 mph, forecast throughout the I-70 corridor. Travel conditions are expected to improve late Saturday and Sunday morning, before the next wave begins Sunday night through Monday morning.
"These first winter storms can prove to be the most challenging," said Patrick Chavez, I-70 corridor manager. "Motorists often venture out although they haven't properly prepared their vehicles for winter driving. We are fully staffed on the corridor with plows and will shift resources as necessary once we see where this storm is concentrated."
When a storm is predicted, maintenance crews begin 24-hour operations—rotating 12-hour shifts—until roads return to normal driving conditions. And, when warranted, avalanche-control crews will work with forecasters from the Colorado Avalanche Information Center to trigger avalanches along mountain highways before they run naturally.
Check your tires.

Worn tires can't grip the road well and can be extremely hazardous. Check your tires by preforming the Quarter Test. Insert a quarter into the tire tread upside down, with Washington's head going in first; if the top of George's head is covered by the tread, your tires are OK. (Do this test in multiple points around each tire.) If the top of his head is visible at any point, you need new tires.


Invest in safety by getting a set of snow tires. When it comes to stopping safely on snow and ice, all-season tires simply don't compare to winter tires.


If your tires don't have at least a one-eighth-inch tread when a Traction Law is called, you are in violation of the law and could end up with a fine.



Leave extra room.

Leave extra room between your vehicle and others on the road at all times.


Even vehicles with four-wheel/all-wheel drive will not stop any quicker on icy roads, especially if you have inadequate tires.



Drive for conditions.

In poor visibility, don't drive faster than you can see ahead. High speeds in poor visibility can lead to dangerous chain reactions.



Bow to the plow.

Snowplows need space to work, so unless you want to cause a crash, delays or be stuck on a snow-covered road, don't crowd the plow!
If you must pass a snowplow, do so on the left and with extreme caution.



Be I-70 smart.

Check Goi70.com to see travel forecasts for the I-70 mountain corridor, road updates, rideshare and parking information, deals on lodging, food and entertainment for travelers and more.


Remember to avoid peak travel times whenever possible, and consider carpooling or alternative transportation.



Have a plan.

If you are stuck in a serious storm, do not leave your car. Run the engine periodically and wait for help.


Prepare a winter-driving vehicle kit. Carry blankets, water, a flashlight, a shovel, some nutrition bars or other food for sustenance. Winterize your vehicle's safety kit by including extra blankets, sand to help gain traction in the event you become stuck on ice or snow, jumper cables and an ice scraper.


Additionally, all motorists should be familiar with Colorado's Passenger Vehicle Traction Law and Passenger Vehicle Chain Law. These laws are implemented when weather and road conditions require it, at which time highway signage will be activated to alert drivers.

Traction Law—When the Traction Law is in effect, motorists must have snow tires, tires with mud/snow (M/S) designation, or a four-wheel/all-wheel drive vehicle. All tires must have a minimum one-eighth-inch tread.
Passenger Vehicle Chain Law—Reserved for severe winter conditions as the final safety measure before an interstate is closed, the Passenger Vehicle Chain Law states that every vehicle on the roadway must have chains or an alternative traction device (like AutoSock).
Without proper equipment, you can be fined $130. If your vehicle blocks the roadway, you could be fined more than $650.
To learn more winter-driving tips and about the strategies CDOT implements during winter storms, visit winter.codot.gov. To find roadway conditions and closures, view CDOT's traveler information site at cotrip.org, or call 511 from anywhere in the state.