WCR 46 Closes Through Spring 2019 Starting Nov. 5 for CO 60 Bridge Replacement
Nov. 2, 2018 -

WELD COUNTY—Starting Monday, Nov. 5, and continuing through spring 2019, crews will close Weld County Road 46 to through traffic as part of brudge replacement work on Colorado Highway 60 over the South Platte River.
The closure barricades are at mile point (MP) 15.5 on the west side of CO 60. Motorists trying to access westbound WCR 46 must detour onto WCR 25—a detour of about two miles. Eastbound traffic will use this detour in reverse.
Access to local businesses will remain open. Pedestrians will maintain access through the area.
Schedule
Work hours are from 7 a.m. to 5 p.m., Mondays through Fridays, through May 2019.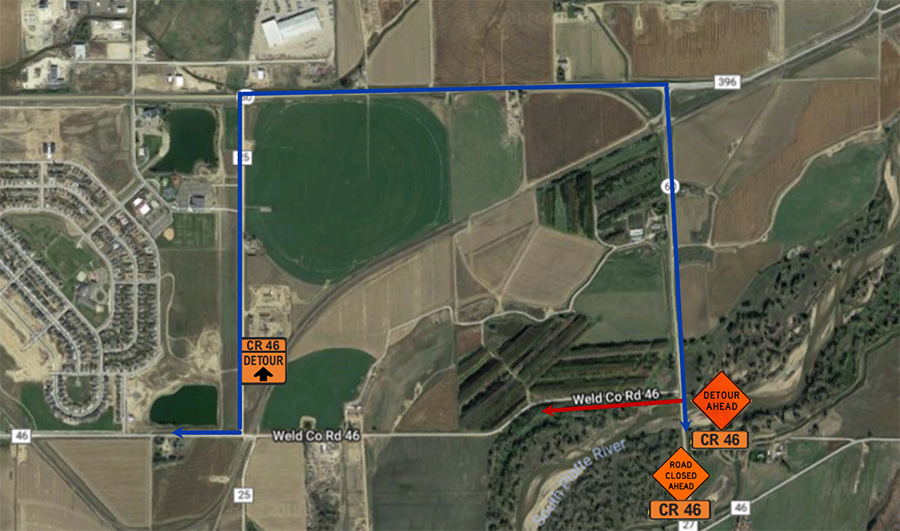 The goal of this $6.7 million project is to promote safer, smoother driving conditions by replacing the current 790-foot-long structure with a new, wider bridge.