CDOT Welcomes Ridgway- & Cortez-Area Residents to Oct. 24 Transportation Town Hall Meetings
Oct. 16, 2018 -

SOUTHWEST COLORADO—On Wednesday, Oct. 24, residents of Ridgway, Cortez and surrounding areas will have the opportunity to learn more about state transportation funding at local public meetings.
Representatives with CDOT will be on hand to answer questions and discuss funding challenges faced by the agency. They will also discuss information about potential transportation projects that could improve mobility and safety in Southwest Colorado.
Let's Talk Transportation Town Hall Meetings
1:30-2:30 p.m.
Wednesday, Oct. 24
Chipeta Lodge
Kiva Room
304 S. Lena
Ridgway, CO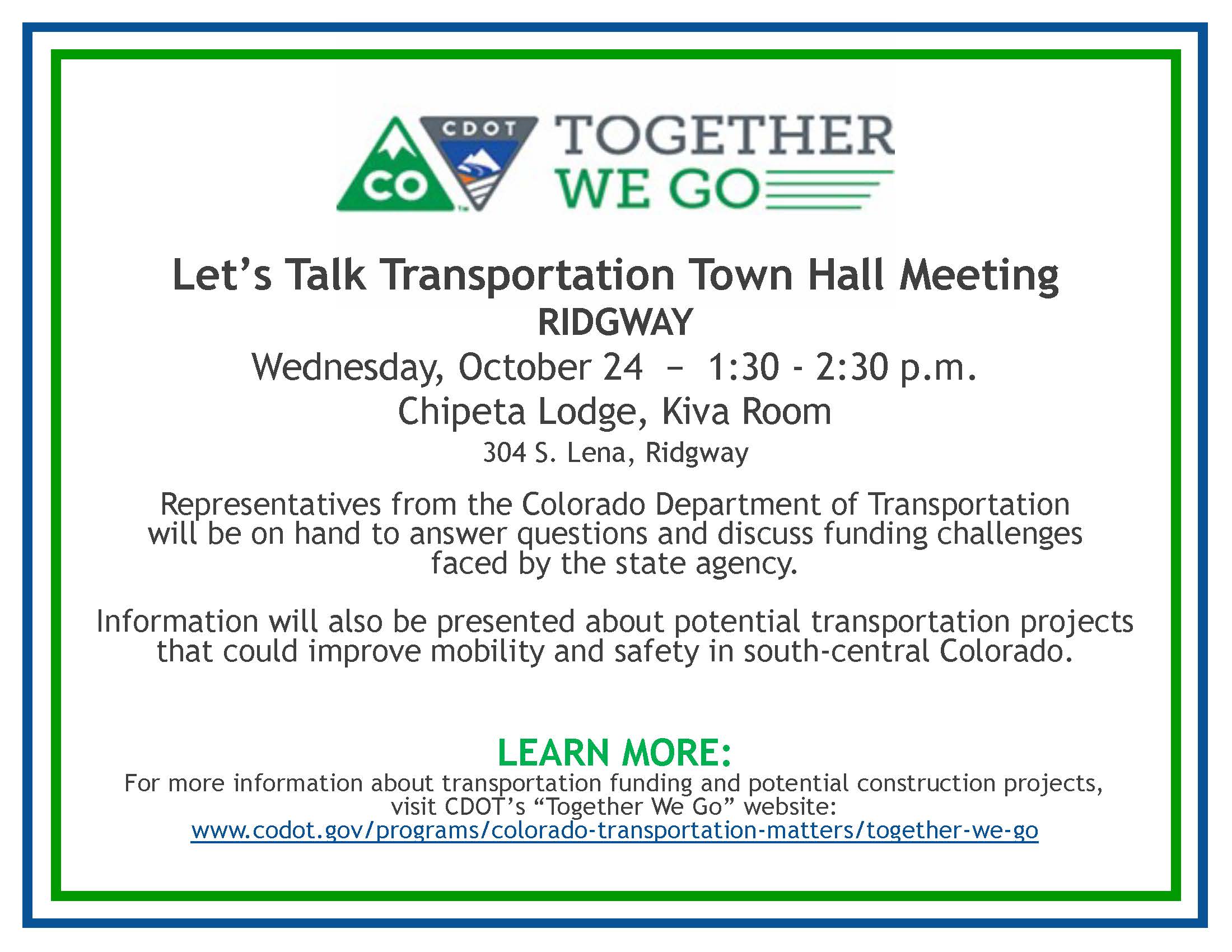 6-7 p.m.
Wednesday, Oct. 24
Cortez City Hall
Council Chambers
123 E. Roger Smith Ave.
Cortez, CO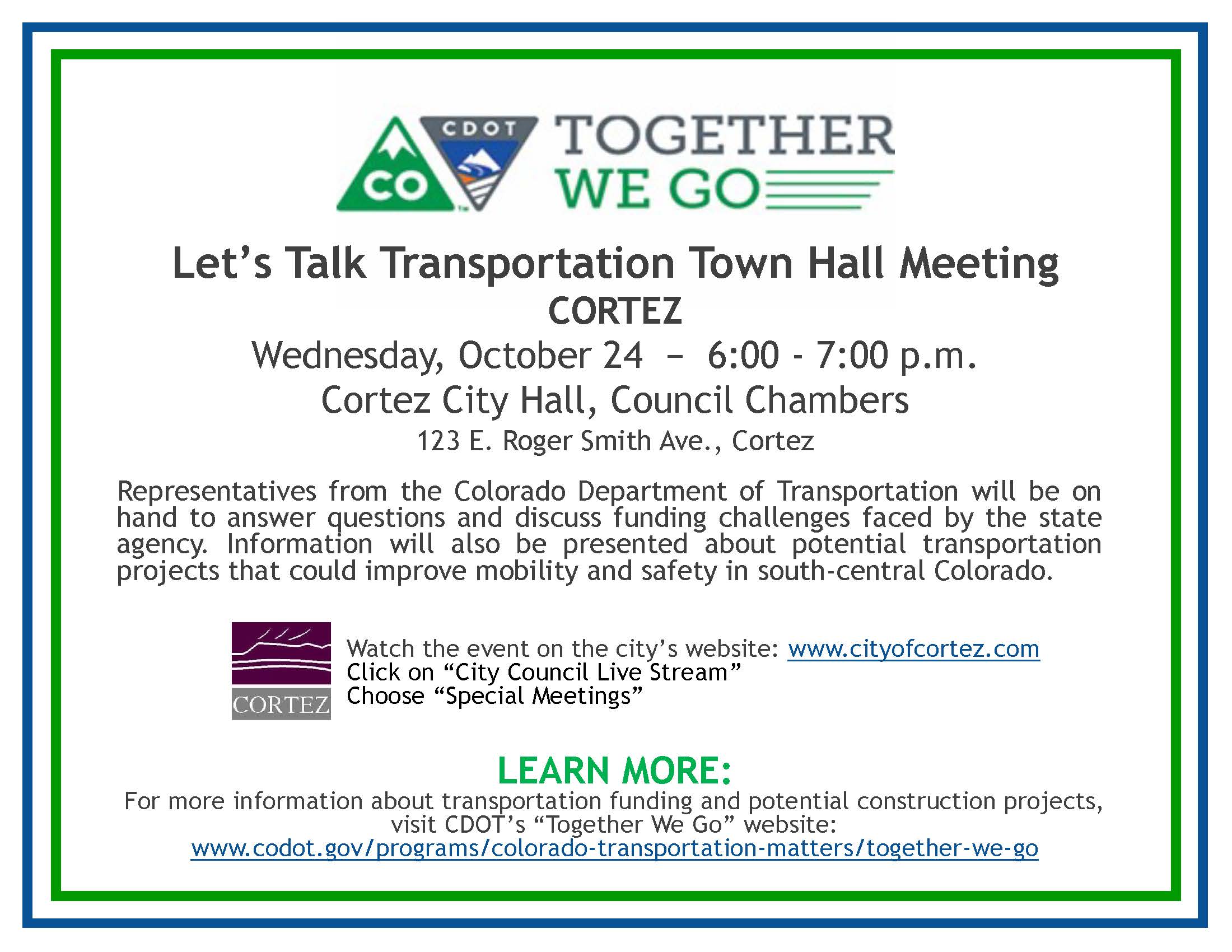 The Cortez event will also be recorded live by the City of Cortez and available for viewing on the city's website (click on "City Council Live Stream," then choose "Special Meetings."