Expect Brief Delays Oct. 29 on US Highways 550 & 160 at Sawyer Drive in Durango for Signal Work
Oct. 23, 2018 -

SOUTHWEST COLORADO—From 9 a.m. to 2 p.m. on Monday, Oct. 29, travelers at the intersection of US Highways 550 and 160, and Sawyer Drive in Bodo Park can expect brief delays as crews upgrade a traffic signal.
Travel Impacts
A temporary, portable light signal will be used to control the flow of traffic at the intersection during this work.
Please slow down and be aware of signage, workers and equipment in the work zone.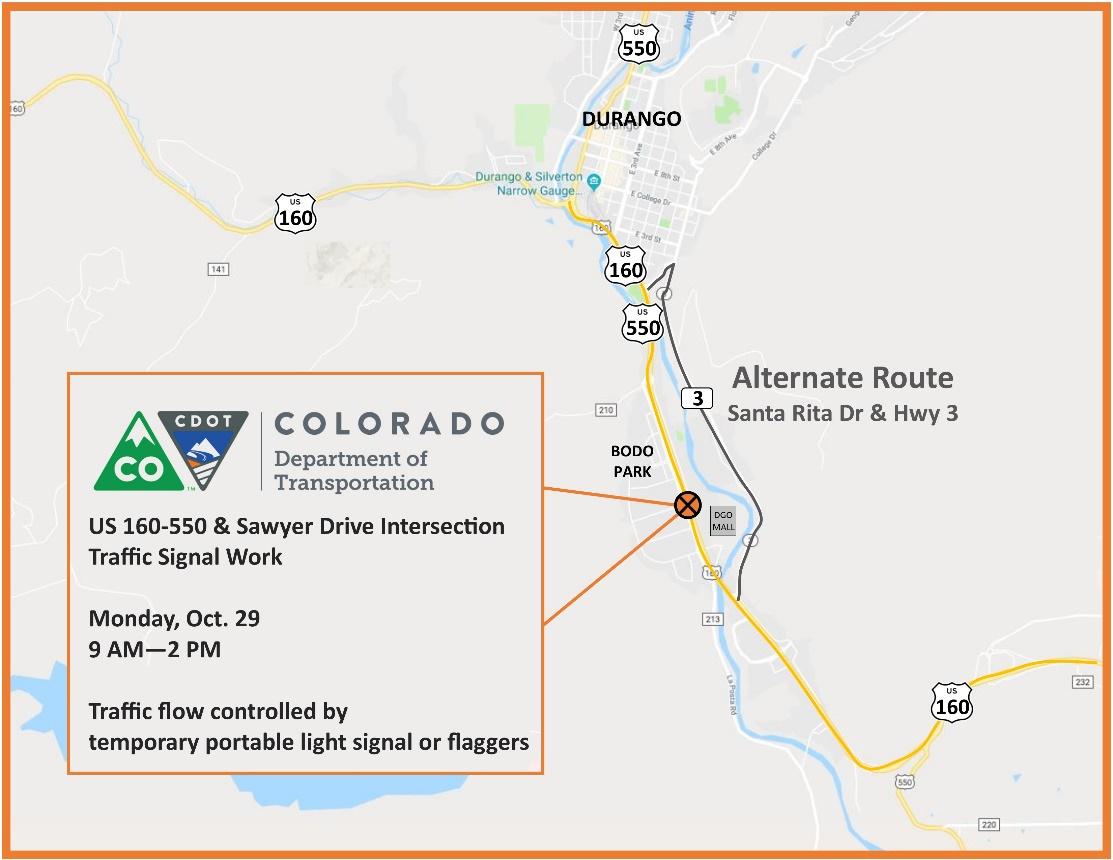 Stay Informed