Southbound I-25 Closed at County Line Road Overnight Oct. 19
Oct. 18, 2018 -

ARAPAHOE COUNTY—Crews will close southbound I-25 at County Line Road from 11 p.m. Friday, Oct. 19 to 5 a.m. Saturday, Oct. 20, as they hang a new sign above the interstate.
Detour
Motorists will be rerouted to exit and re-enter I-25 southbound at County Line Road.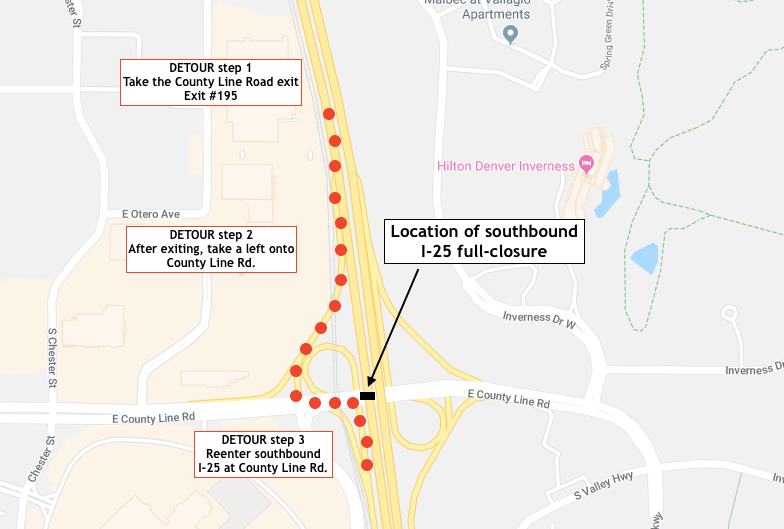 Other Travel Impacts
There will also be a double-left-lane closure on northbound I-25 between C-470 and County Line Road for travelers' safety during sign installation.
Expect various lane closures on in both directions of I-25 from 8 p.m. to 5:30 a.m., Sunday through Thursday. Weekend work may occur as needed.
The speed limit will be reduced to 55 mph throughout the project work zone.
Project Info
Since April, crews have been repairing bridge deck and median barriers, and milling and paving on I-25 between C-470 and Belleview Avenue. Work is expected to last through winter 2018.