Overnight Closures of US 50 Near Pueblo Boulevard Start Sept. 9
Sept. 6, 2018 -

PUEBLO COUNTY—From 9 p.m. to 6 a.m. from Sunday, Sept. 9 through Sunday, Sept. 16, crews will close various lanes and intersections on and near US and Pueblo Boulevard as they remove asphalt and pave.
When: Sept. 9 and 16
Where: Wildhorse Road intersection and roadway, north of US 50
---
When: Sept. 10 and 12
Where: Eastbound US 50 near Pueblo Boulevard
---
When: Sept. 9 and 11
Where: Single-lane closures on westbound US 50 near Pueblo Boulevard
---
When: Sept. 10-13
Where: Pueblo Boulevard CO 45, over US 50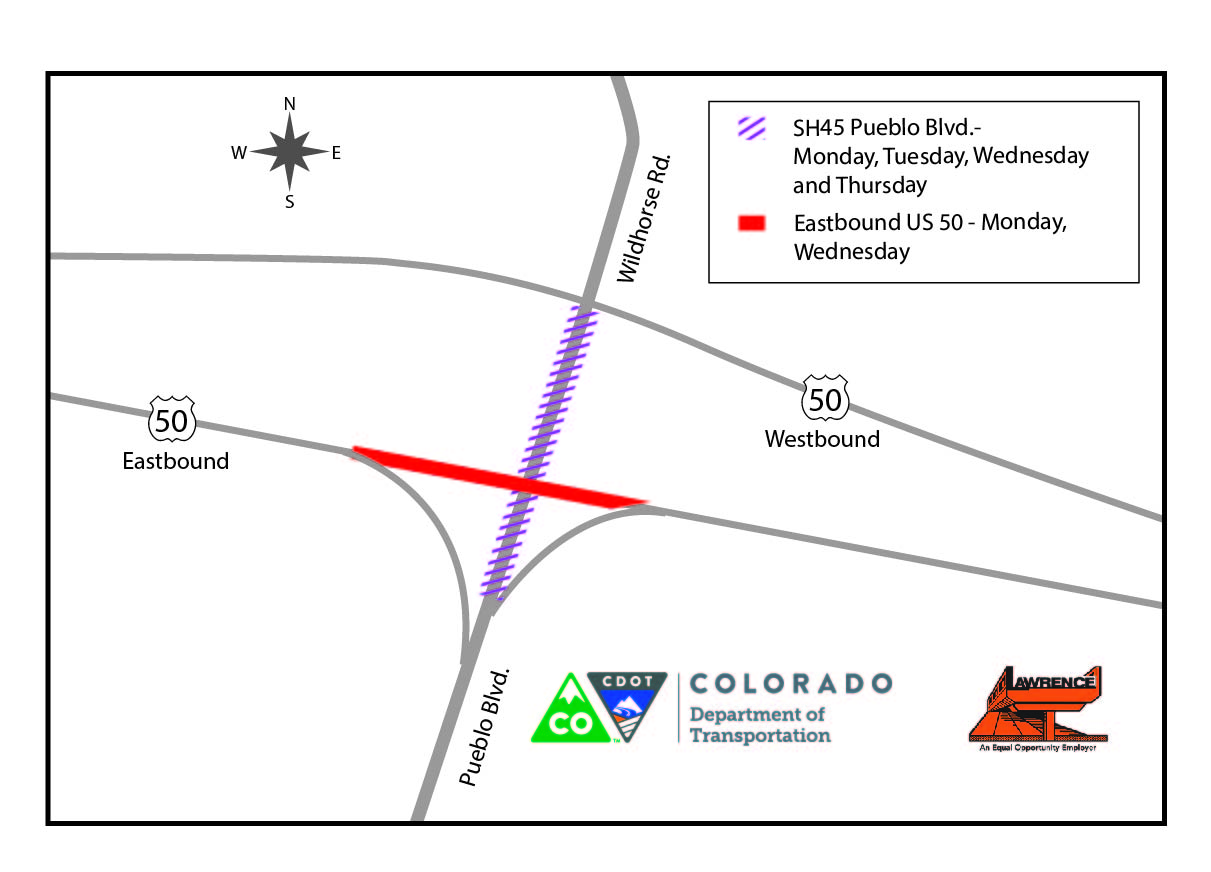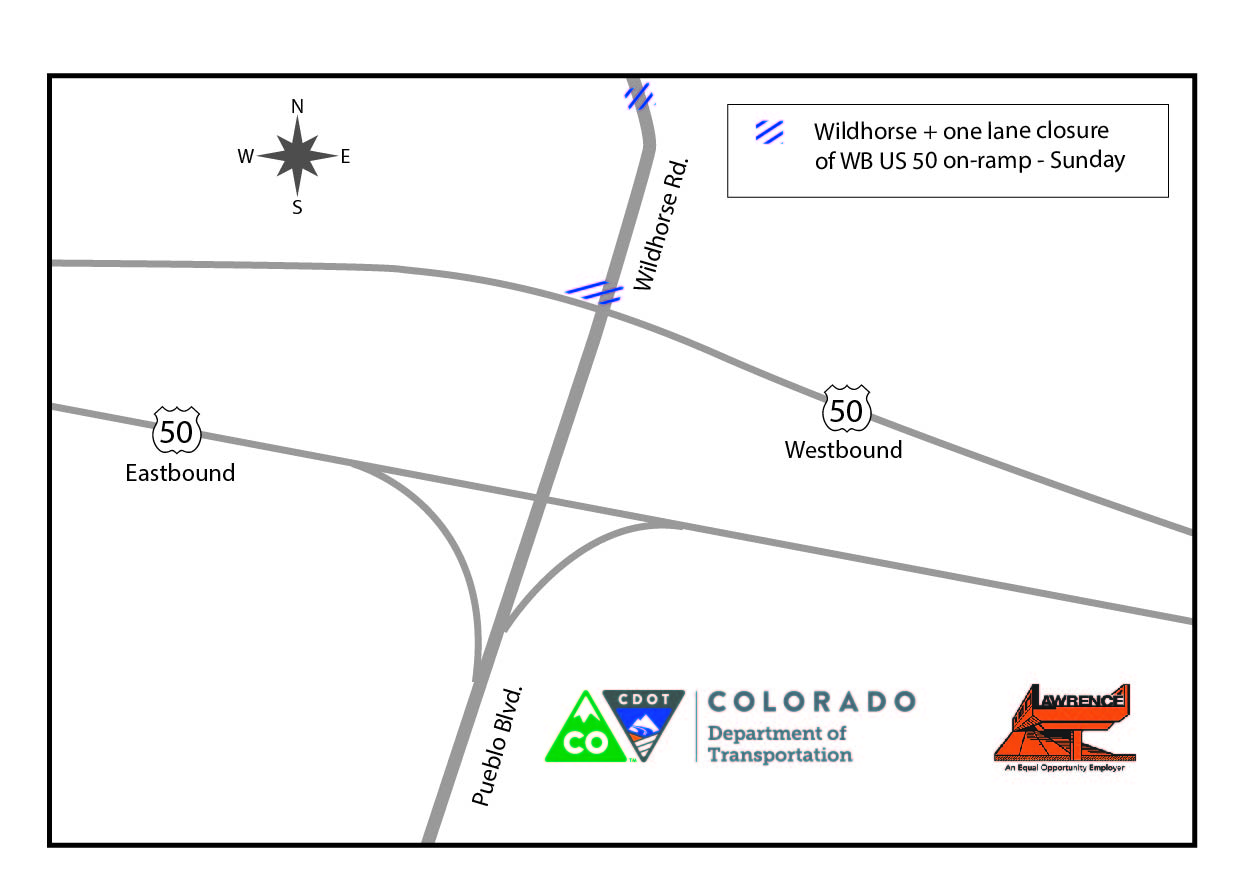 During the days in between the removal and the replacement, the driving surface on the roadways will be rough and grooved. Each of these work areas will be repaved and smooth to travel by the end-work dates above, weather permitting.
"Safety is an important component of each construction project," said Dan Dahlke, CDOT resident engineer. "By redirecting traffic around the work areas, we are ensuring a safe work and travel zone for all involved, including the crews and the motorists," he said.
Construction activities will continue during the day on US 50 from mile points 311.2 to 312.9.
Travel Impacts
During the closures, travel delays are expected.
The eastbound off-ramp to Pueblo Boulevard and the northbound on-ramp to US 50 eastbound will remain open for motorists to travel around the closure.
Highway speed limits are reduced to 45 mph throughout the project work zone.
Motorists are encouraged to avoid the area and use alternate routes such as I-25 to Platteville Boulevard, and I-25 to Pueblo Boulevard.
Please plan for additional travel time.
The materials are weather and moisture sensitive. Work schedules are subject to change.
This work is part of CDOT's US 50 realignment and improvement project in Pueblo. The project is designed to widen the US 50/CO 45 interchange. Project work is scheduled to be completed by the end of 2018. It is approximately 70 percent complete.