CDOT Executive Director Meets with Department of Defense Stakeholders in Colorado Springs
April 5, 2019 -

EL PASO COUNTY—On April 4, CDOT Executive Director Shoshana Lew led a delegation from the department to visit three military installations in the Pike's Peak region, and emphasized the importance of transportation infrastructure in providing access to these facilities and supporting their mission.  
Lew toured three military installations—Fort Carson, Peterson Air Force Base, and Schriever Air Force Base—and participated in presentations that highlighted the tremendous impact that they have on the economy, the workforce and technology innovation. For example, the Global Positioning System (GPS) Operations Center at Schriever supports mapping and global commerce worldwide, for both military and civilian purposes—providing capabilities that are foundational to a wide array of transportation technologies.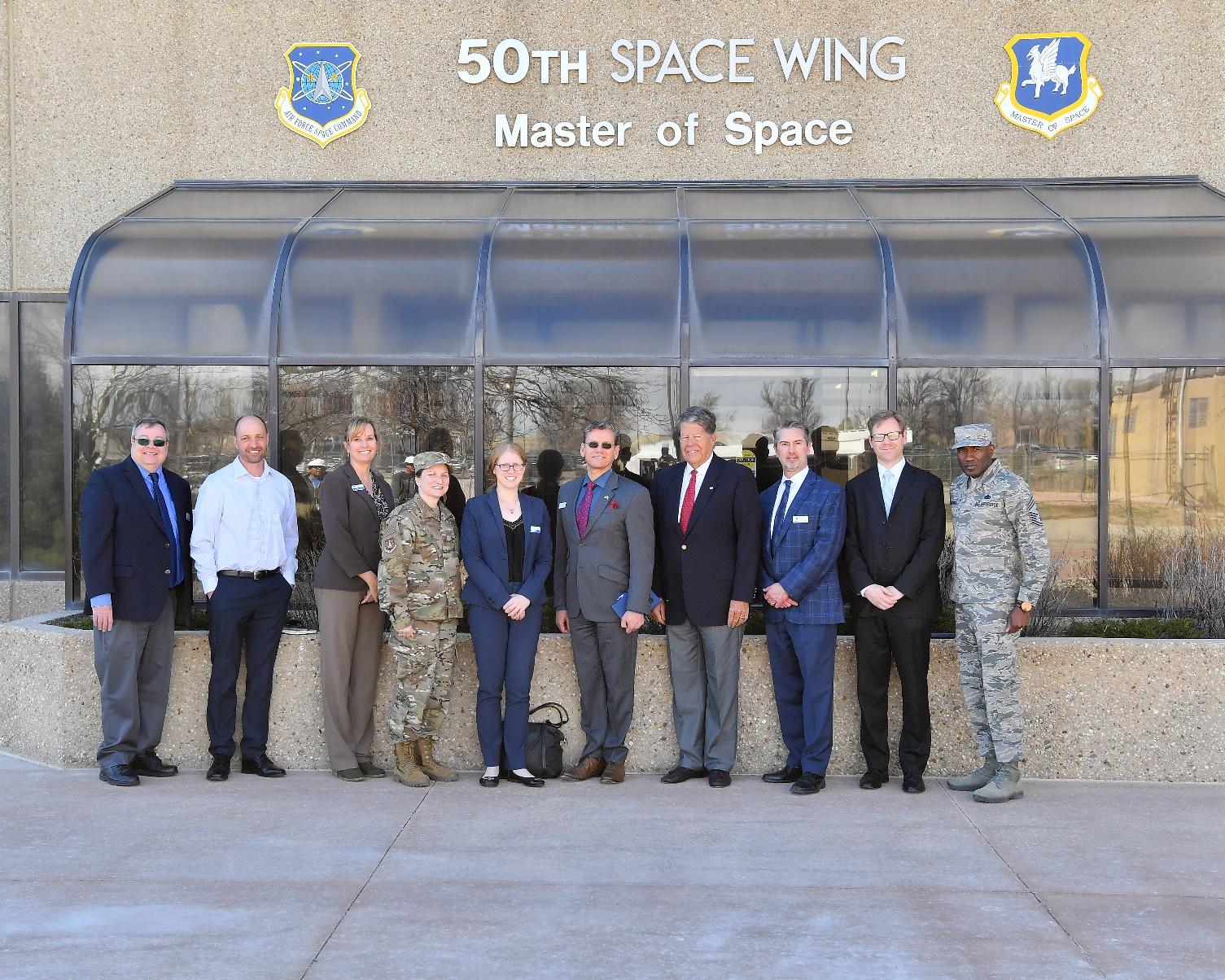 The three military bases housed in the Pikes Peak region, together with the Air Force Academy and Buckley Air Force Base in Aurora, have a combined economic impact of $6.7 billion per year. Aerospace and defense support about 44 percent of the economy in El Paso County, and employ 111,000 people there. A total of 247,000 jobs in Colorado are attributable to the defense sector.
"Colorado's military installations house world class assets that are vital to national security, global commerce and safe transportation," Lew said. "For example, GPS infrastructure housed at Schriever powers navigation capabilities that are depended upon worldwide, and so enmeshed in daily life that we use them each time we rely on a smartphone for directions. We are lucky that these centers of excellence call Colorado home, and our transportation network must continue to fortify them with safe and efficient access."
ABOUT CDOT
CDOT has approximately 3,000 employees at its Denver headquarters and in regional offices throughout Colorado, and manages more than 23,000 lane miles of highway and 3,429 bridges. CDOT also manages grant partnerships with a range of other agencies including metropolitan planning organizations, local governments, and airports, and administers Bustang, the state-owned and operated interregional express service. Gov. Jared Polis has charged CDOT to further build on the state's intermodal mobility options.