2013 Economic Impact Study of Colorado Airports
2013 Economic Impact Study of Colorado Airports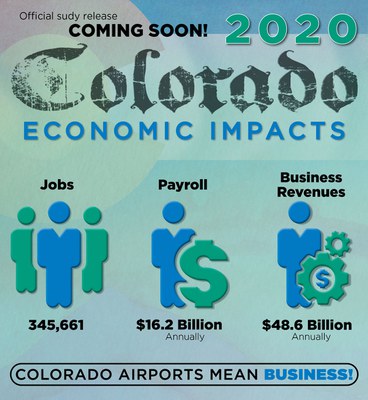 For Colorado, aviation is the sound of commerce. Colorado's commercial and general aviation airports are major economic catalysts. As this report summarizes, airports in Colorado are responsible for generating billions of dollars in economic benefit and supporting hundreds of thousands of jobs. Colorado's diverse system of airports helps to sustain, lead, and diversify the State's economy.
Each airport, from the largest to the smallest, contributes to our State's economy and to the quality of life enjoyed by Colorado's businesses, residents, and visitors. Airports provide us with connectivity to worldwide markets and destinations, something that is essential to Colorado's rapidly expanding business community and our world renown tourist destinations.
As this report shows, the economic impact that Colorado gains from its airports and their operation has increased since these benefits were first measured in 1998. Statewide and airport-specific information contained in the 2013 Colorado Aviation Economic Impact Study can be used by the Colorado Department of Transportation and by all airport operators to demonstrate the significant value we all receive from our airports.
---
Archived Studies
2008 Executive Summary
2008 Technical Report