Colorado Bicycling Map
Whether you love riding mountain passes or the open plains, if you're planning your trip or just getting directions to the next town; the Colorado Bicycle & Byways map will help you choose the route that best suits your interests and abilities. Enjoy the ride!  Click the map below to launch the site.
CDOT is currently in the process of updating and reprinting the Colorado Bicycle and Scenic Byways map. Unfortunately, we cannot process orders for paper maps until this has been completed. Thank you for your patience.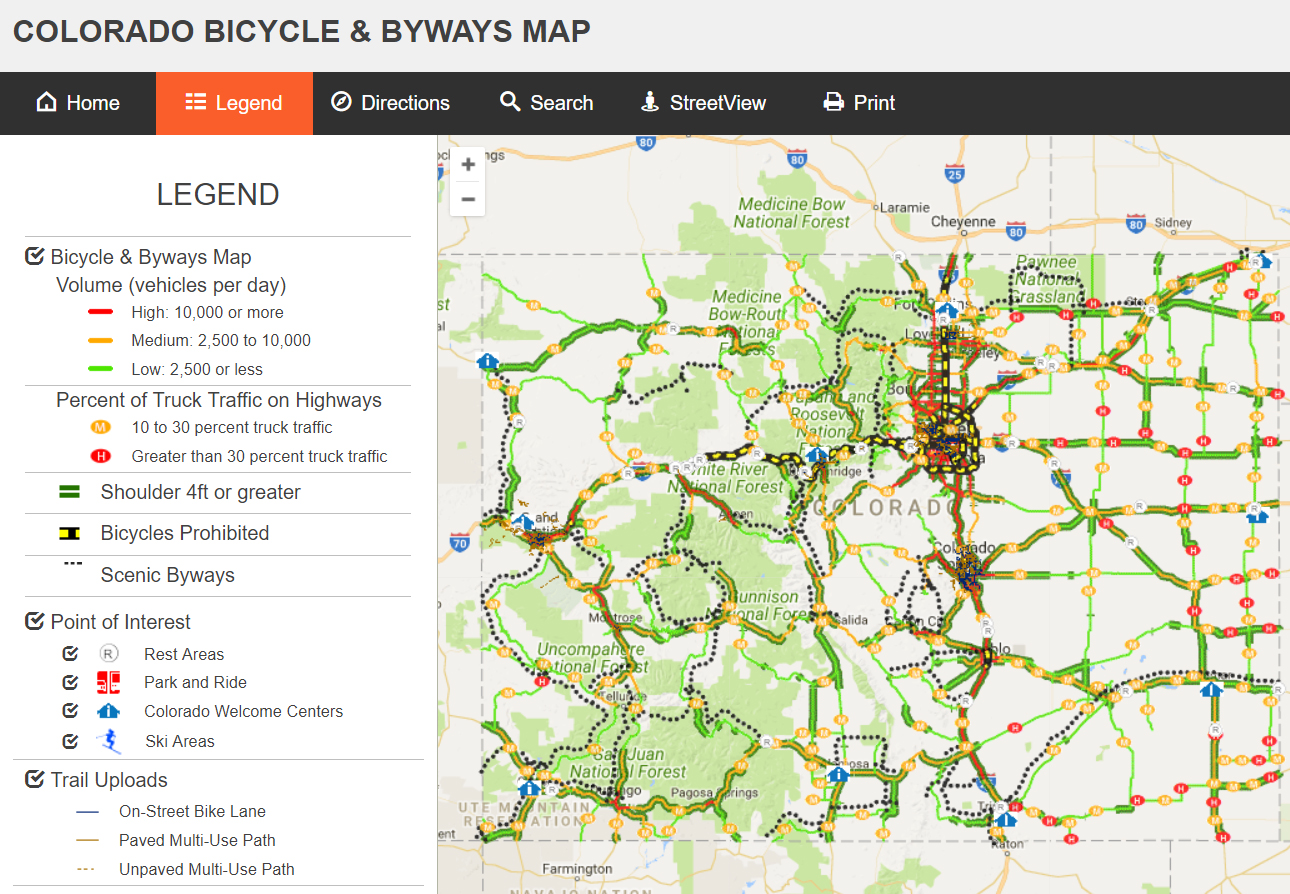 Learn More

CDOT Bicycle/Pedestrian Program
2829 W. Howard Pl.
Denver, CO 80204


Questions, Comments or Concerns?


Contact Us.