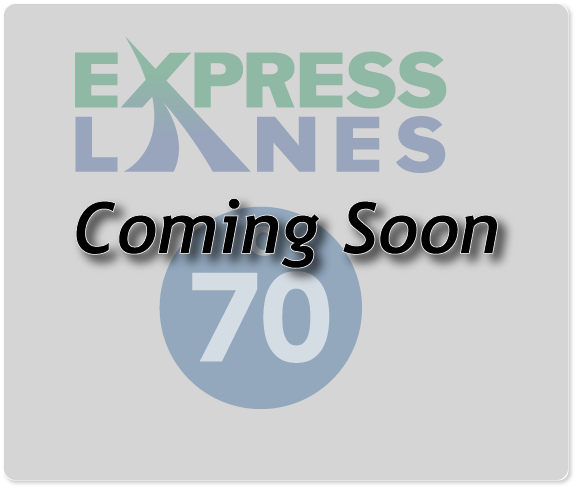 The Central 70 Express Lanes are open for testing along 10 miles of I-70 between Brighton Boulevard and Chambers Road. Tolls are waived while system components are tested. Motorists are encouraged to use these lanes during the testing period.
How to Use Express Lanes
I travel in a:
Vehicles with one to two people pay a toll to use the Express Lanes with an ExpressToll account or through a License Plate Toll.

Vehicles with three or more people must have an ExpressToll account and Switchable HOV transponder to use the lanes for free.

Motorcyclists can use the Express Lanes for free without a pass.

Bus and other transit can travel in the Express Lanes.
---
Corridor Basics 

Lanes will be open 24/7
Overhead signs will indicate current toll prices. Tolls will be collected through ExpressToll account or License Plate Toll.
Free carpool, free motorcycle, bus and toll options will be available. 
Project Agreement Documents