Eastbound I-70 Mountain Express Lane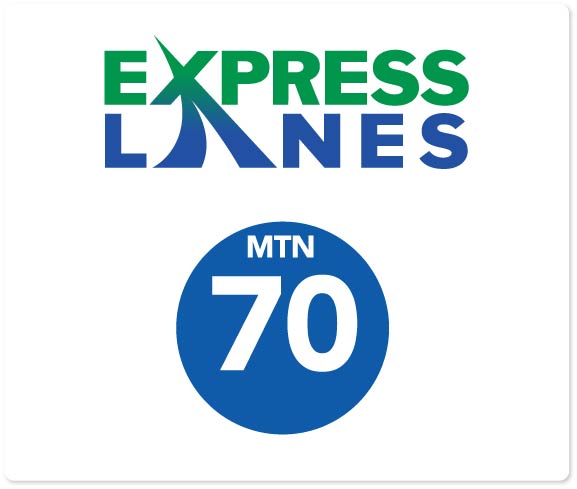 The I-70 Mountain Express Lane runs eastbound on I-70 from Empire through the Veterans Memorial Tunnels passing Idaho Springs.
Generally, weather and staff permitting, the eastbound Mountain Express Lane is open between 9 a.m. and 8 p.m. on weekends and holidays during the summer and winter seasons. It is open on weekends in the spring and fall seasons and holidays as needed to reduce congestion. At all other times, the lane returns to being an interstate shoulder and is only to be used in an emergency.
How to Use the Express Lanes
Drivers can only pay a toll. Trucks and trailers are not permitted.
I travel in a:

On the I-70 Mountain Express Lane, motorcycles have to pay the toll. Motorcycles must have an ExpressToll account in order to receive the discounted toll rate (Note: motorcycles do not need a physical ExpressToll pass as long as the motorcycle license plate has been added to an ExpressToll account). Motorcycles without an ExpressToll account will be charged the higher License Plate Toll (LPT) toll rate.
Toll only for all vehicles.
---
Corridor Basics

1

3 miles eastbound from Empire through Veterans Memorial Tunnels

Open during peak periods of travel only  

Toll only, no free motorcycle or carpool

No trucks or trailers are allowed

Adjustable toll pricing keeps traffic moving. Prices fall to encourage drivers to use the lane and rise as the lane reaches capacity

Overhead signage will indicate current toll prices. Tolls will be collected through ExpressToll account or License Plate Toll