High-Performance Transportation Enterprise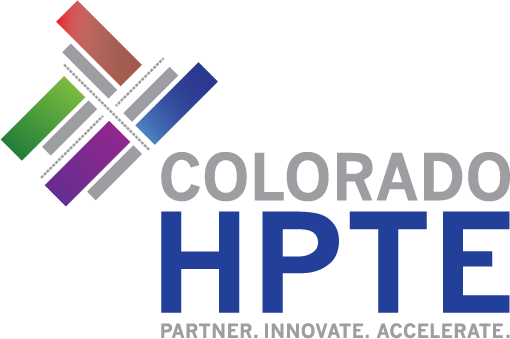 The High-Performance Transportation Enterprise website is your gateway to information about who we are, what we've been doing, events, solicitations, Express Lanes projects and more. Questions or feedback? Drop us a line at [email protected].
Colorado HPTE Traffic and Revenue Advisory Services Request for Proposals

The Colorado HPTE is requesting proposals from qualified individuals or firms, interested in serving as the HPTE Traffic and Revenue Advisor for the next five years. The HPTE will select a pool of qualified firms for this work.
By selecting qualified firms, the HPTE is not guaranteeing a specific amount of work and specific tasks will be assigned to the selected firms by the HPTE through task orders. The successful proposers will support the HPTE with—among other things—toll rate-optimization studies, traffic modeling (macro, meso, and micro), stated preference surveys, revealed preference surveys, and level one, level two, and investment grade studies.
Qualified firms may submit proposals for one or more areas of HPTE-sought services. Proposals are due by 4 p.m. MST on Nov. 7, 2018.
Colorado HPTE Traffic and Revenue Advisory Services: Responses to Prospective Proposers' Questions and Requests for Clarification
Central 70 Reconstruction Project Wins Two Gold Awards at P3 Awards 2018
Congratulations to the Central 70 Project team, Kiewit-Meridiam Partners, the Colorado Department of Transportation (CDOT) and the High Performance Transportation Enterprise (HPTE) on winning two awards at the P3 Awards 2018!
The Central 70 Reconstruction Project won two Gold P3 Awards in the Best Road/Bridge/Tunnel and Best Financial Structure categories. The judges recognized how Central 70 is meeting and exceeding milestones despite the size and complexity of the project.
US 36 Express Lanes Project was announced as one of the finalists in the Best Operational Project category.
Contacts

ExpressToll Customer Service
Toll bill and Express Lanes questions: 303-537-3470, or 1-888-946-3470
HPTE meeting info: 303-757-9380.
Director
Board Members

Don Marostica
Chair


Shannon Gifford
Vice Chair


Kathy Gilliland
Transportation Commissioner


Thad Noll
Governor Appointee
I-70 Mountain Corridor


Rocky Scott
Transportation Commissioner


Anastasia Khokhryakova
Governor Appointee
Denver Metro Region
FY 2017 & 2016 Reports & Statements

The stats are in: CDOT's Express Lanes are moving people faster during peak travel times on some of the state's major corridors. And with a population that's expected to double by 2040, Express Lanes offer travelers a choice in the face of congestion.