High-Performance Transportation Enterprise
Welcome to the HPTE website. Current events and announcements will be on this page so you can find them quickly and conveniently. Use the "quick links" on this page to find information about our organization, solicitations, express lane projects and more. We are always interested in your feedback or questions; drop us a line at [email protected].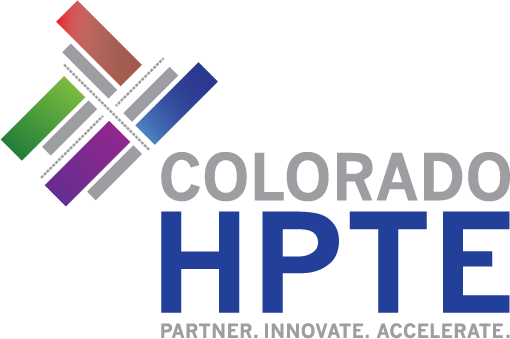 ---
News
Industry Association Recognizes CDOT as Tolling Success Story
In its September 2016 newsletter, the International Bridge, Tunnel and Turnpike Association highlighted CDOT's Express Lane development as an example of successfully planning and implementing tolling. Read the full piece.
New Procedures for Motorcycles and Carpoolers
There are new changes in the pass procedures for carpoolers/HOV and motorcyclists that use CDOT's HOV Express Lanes. Learn more...
HPTE 2015 Annual Report Now Available
Please review the HPTE 2015 Annual Report for a thorough overview of our work including our activities and programs; our finances; and the status of our current projects.
HPTE Board Welcomes New Appointee
On Wednesday, Jan. 20, 2016, the Board welcomed new Governor appointee Jan Martin, who represents the Pikes Peak area, with a term to expire on 10-1-2017.
CDOT names David Spector as director of High Performance Transportation Enterprise
David Spector has been named the new Director of the High Performance Transportation Enterprise (HPTE). Read the full announcement.
CDOT Releases Shortlist of Teams Vying to Build the I-70 East Project
The Colorado Department of Transportation (CDOT), the High Performance Transportation Enterprise (HPTE) and the Colorado Bridge Enterprise today announced the four teams shortlisted to continue the process of qualifying to build the I-70 East Project. Read more.
State Audit Reports HPTE's US 36 Express Lanes Project "provided best value for taxpayers"
HPTE's first public-private partnership project was overall best value. View the article.
I-25 & US 36 Express Lanes Toll and Penalty Schedule
On May 20, 2015, the High Performance Transportation Enterprise (HPTE) approved the toll rate schedule for Phase 1 of the US 36 Express Lanes Project between Federal Boulevard to 88th Street in Louisville/Superior. See FAQ and a presentation that outlines how to use the lanes as a solo driver who pays a toll, carpooler or bus rider.
CDOT Transportation Commission Recommends Financing I-70 East Project with Private Investment
The Colorado Department of Transportation (CDOT) Transportation Commission have decided to move forward with a Design Build Finance Operate Maintain (DBFOM) method for the finance and delivery of the I-70 East project from I-25 to Denver International Airport. More...
I-70 East Corridor Project Value for Money Analysis
This value for money analysis compares the total costs of delivering the I-70 East Corridor Project using different forms of procurement. The objectives are to identify the procurement approach, which:
Best fits within the CDOT and Colorado Bridge Enterprises' affordability envelope for the project, and
Results in the lowest net present value of payments by CDOT and Bridge Enterprise over the lifecycle of the project and maximizes availability of Bridge Enterprise revenues to fund additional bridge replacement and rehabilitation projects.
RFQ
Underwriting Services
 
The HPTE requests statements of qualifications (SOQs) from vendors interested in providing underwriting services for upcoming projects during the next three (3) years, concluding on or around July 31, 2019.
This is the first step in a two-step process to engage one or more underwriters for financing transactions currently planned or being undertaken by HPTE. HPTE is considering establishing a qualified pool of underwriters for future projects or transactions.
Interested firms are requested to provide a short and concise SOQ detailing past work on similar surface transportation projects. Based on this submittal the HPTE will determine the top qualified advisors.
SOQs are due Sept. 1, 2016.
RFP
Network-Based Revenue-Generating Opportunities on CDOT-Owned Properties
 
The HPTE requests proposals from vendors who have the ability to design, build, install and maintain a state-of-the-art digital display, and/or communications network on CDOT-owned property.
The vendor must be able to fully fund all of the work necessary to perform under the contract. Further, the network must have the ability to generate revenue for the HPTE and/or CDOT.
Proposals are due Aug. 31.
Kathy Gilliland
Chair
Transportation Commissioner
 
Don Marostica
Vice Chair
Governor Appointee
North Front Range
 
Gary Reiff
Transportation Commissioner
 
Trey Rogers
Governor Appointee
Denver Metro Area
 
Shannon Gifford
Transportation Commissioner 
 
Thad Noll
Governor Appointee
I-70 Mountain Corridor
 
Jan Martin
Governor Appointee
Pikes Peak Area
Contact Us

Want HPTE meeting, minutes, scheduling and other information?
Phone: 303-757-9380


Email us.




Kari Grant


Email Kari.