Drugged Driving | Uncomfortable High

Choose to never drive high.
Would you want a paramedic who's high on the job helping you? How about your child's babysitter? CDOT's Uncomfortable High campaign is meant to shift Coloradans' perspectives on cannabis-impaired driving. If the thought of your surgeon being high in the operating room makes you uncomfortable, you shouldn't ever consider driving impaired on cannabis or any other drug — the consequences are just as serious.
Cannabis impairs the critical abilities needed to drive safely. Help us establish a stigma around driving high. You wouldn't let your friends drive drunk. They shouldn't drive high either. Let's work together to reduce the number of cannabis-impaired crashes and fatalities on Colorado roads.
CDOT continues efforts to eliminate cannabis-impaired driving this year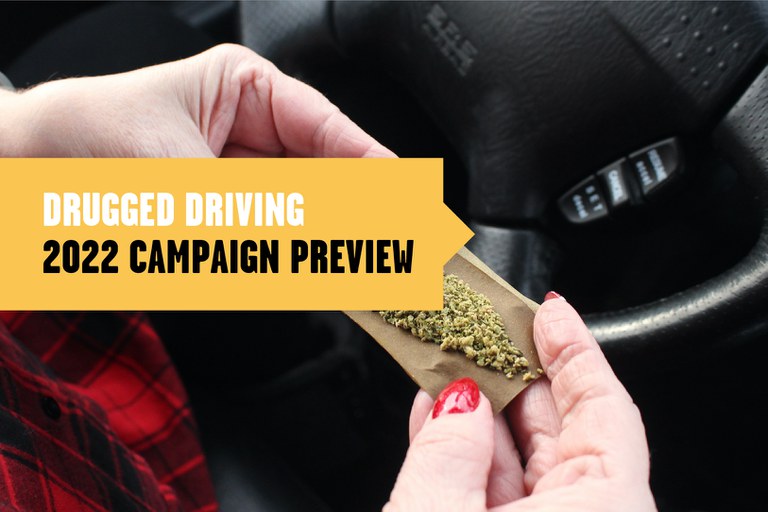 As the cannabis-impaired driving campaign kicks off, our goals haven't changed – we remain committed to educating Coloradans on safe cannabis practices. 
Mask a budtender: CDOT and MIG introduce cloth masks encouraging cannabis consumers to avoid impaired driving.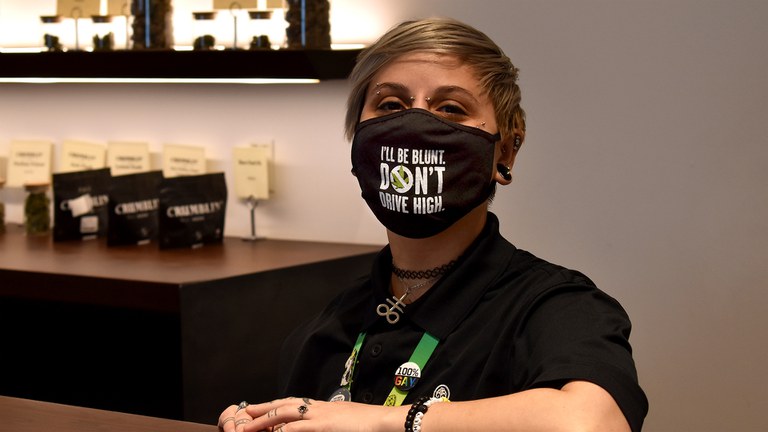 The Colorado Department of Transportation and the Marijuana Industry Group (MIG) collaborated this last April to educate consumers about the risks and cost of cannabis-impaired driving with an in-your-face conversation starter — budtender masks.
Have You Heard? Stories of Cannabis and Driving.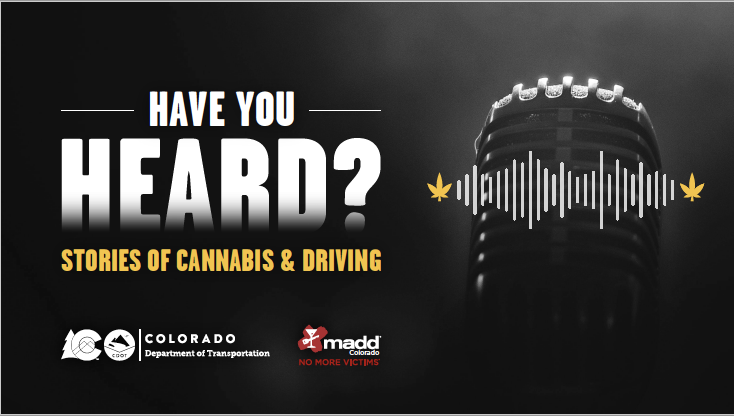 Listen to the genuine voices and experiences of real Coloradans. CDOT and MADD want you to know that driving high isn't worth the risk. You can be part of the solution.
Common Myths About Driving High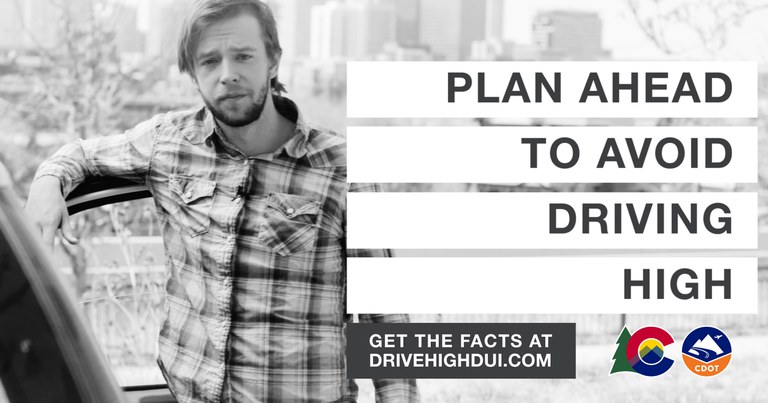 Check out our video series addressing some of the most common myths around driving high.