Rockfall
Rockfall is a significant natural hazard that affects the highway system. There are over 750 locations statewide recognized as having chronic rockfall hazards.
It is important to recognize that rockfall is sporadic and unpredictable. Rockfall can occur at any time from almost any location along a slope. The purpose of implementing rockfall mitigation is to reduce the risk of rockfall at a specific location.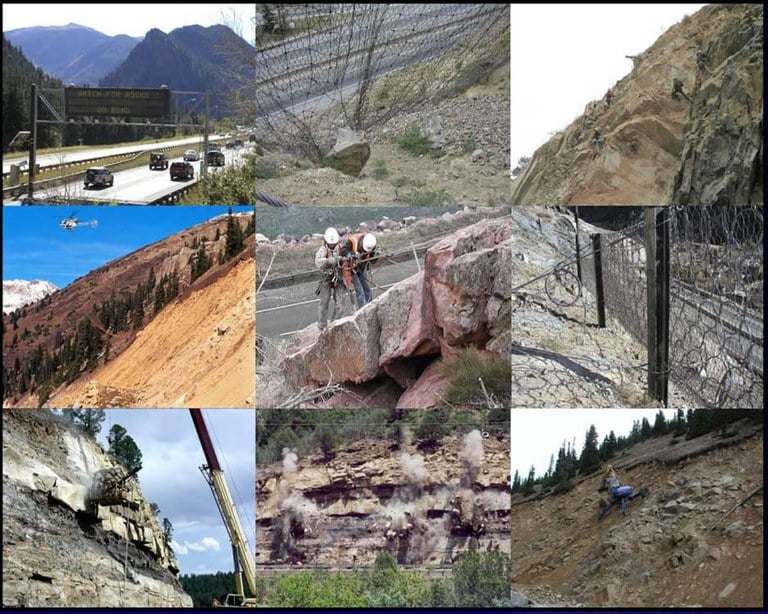 Colorado Rockfall Simulation Program (CRSP)
Please contact Ty Ortiz with the Geohazards Program concerning CRSP. The CGS RockTalk Newsletter also has additional information concerning rockfall throughout Colorado.