Wildlife On the Move: Migration Season Brings Increase in Vehicle-Wildlife Collisions
STATEWIDE—Vehicle collisions with wildlife happen year round, but statistics indicate that the migration of animals to their wintering habitats can lead to higher incidents of wildlife-vehicle collisions in fall and winter. The Colorado Department of Wildlife (CDOT), and partnering agencies Colorado Parks and Wildlife (CPW) and Colorado State Patrol (CSP), remind motorists to be alert because, "Wildlife are on the Move!"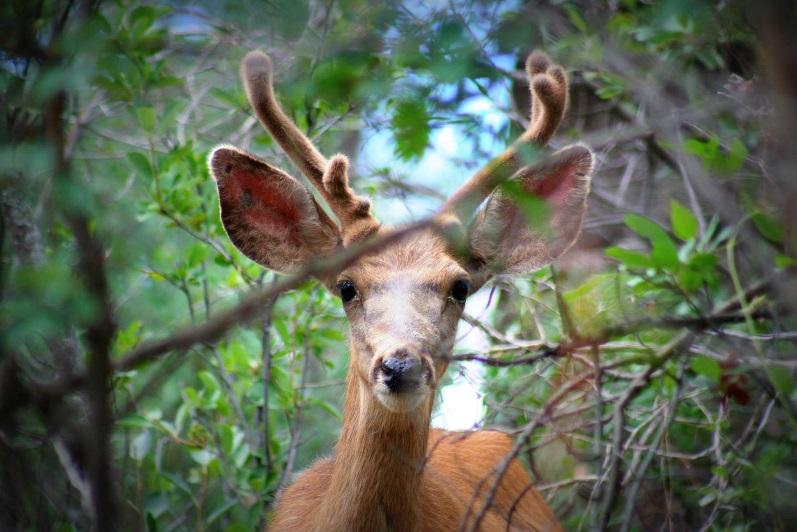 "It's a very significant occurrence—the migration of wildlife. We need to understand that while roads have been built for our convenience, they are sometimes paved in the middle of animal migration corridors," said Mark Lawler, CDOT biologist. "As snow begins to fall in the high country, the changing weather pushes wildlife to the foothills and lower elevations. The animals' natural instinct sends them in search of food and water sources, which means crossing our state's roads and highways."
Motorists should be aware that wildlife can cross roads without warning at most any time of day or night, but a majority of animal-vehicle collisions occur from dusk to dawn, when wildlife are more active and, unfortunately, more difficult to see.
Over the past 10 years, the state has seen an average of 3,300 reported wildlife-related collisions each year. Also in that 10-year period, 2,661 crashes involved driver or passenger injuries. And sadly, 33 of the collisions resulted in fatalities.
CDOT has created a new educational video, "Wildlife on the Move," which touches upon the risks of potential wildlife encounters on the road. The visual tool also outlines several tips for preventing collisions and gives recommendations on what to do if you experience a wildlife collision.
Colorado State Patrol Public Information Officer Joshua Lewis, who is featured in the video, offered this advice:
"The best practice for drivers is to be aware, drive with caution and slow down—especially at night. If you see one deer or elk, expect others. And remember to scan the sides of the road for signs of movement, and to watch for the shining eyes of animals that reflect car headlights at night."
If a wildlife collision does occur, the video instructs drivers to, "brake, look and steer.
Brake: Slow down and concentrate on retaining control of the vehicle.
Look: Be aware of your surroundings—especially other vehicles.
Steer: Move your vehicle to a safe position off the road.
---