CDOT Completes Project that Added Lanes to Wadsworth from Highland Drive to 10th Avenue
LAKEWOOD—CDOT has completed the Wadsworth Capacity: Highland to 10th Avenue project, meaning travelers may now use Colorado Highway 121 (Wadsworth Boulevard) in its new three-lane configuration.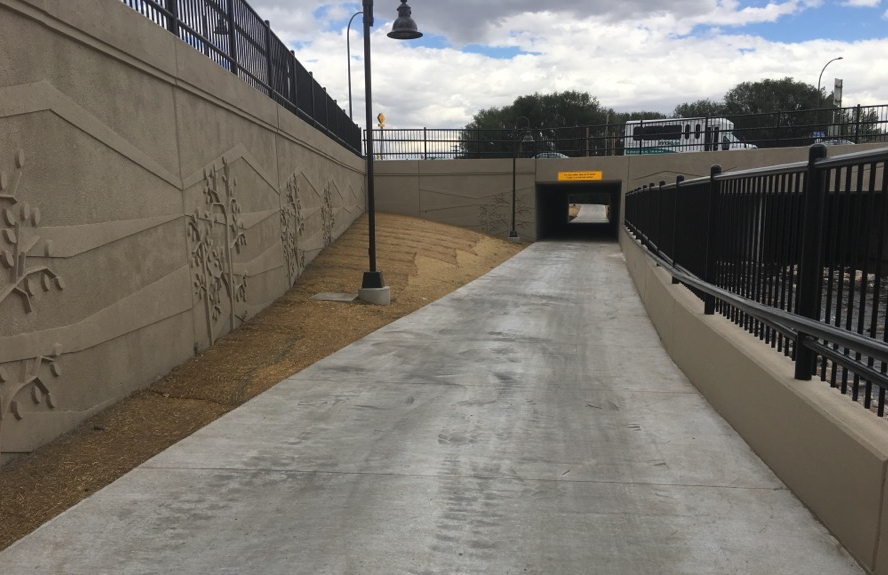 "This project was very important to CDOT as it improves more than just capacity; it also increases safety," said Paul Jesaitis, transportation director for CDOT's Denver metro area. "With more people moving into the metro area, we strive to look at ways to improve both safety and congestion. This project does both, and will hopefully improve the lives of residents and business owners in the area."
This $11 million project used a multi-phase approach to:
widen the roadway from two lanes to three in each direction with a raised median and 10-foot wide multiuse path;
reconstruct the roadway to concrete pavement;
reconstruct the culvert that carries Lakewood Gulch under Wadsworth; and
reconstruct a crossing of the multi-use path at that location.
The city of Lakewood, CDOT, and SEMA Construction appreciate the patience of residents and the traveling public during this extended project.