Maintenance Crew to Pave Oct. 23-25 on US 160 near Bayfield
Oct. 18, 2017

LA PLATA COUNTY—From 8 a.m. to 3 p.m. Monday, Oct. 23 through Wednesday, Oct. 25, crews will repave a one-mile stretch of US Highway (US) 160, near Bayfield. The work extends from just east of Gem Village to one mile east, to approximately County Road (CR) 506.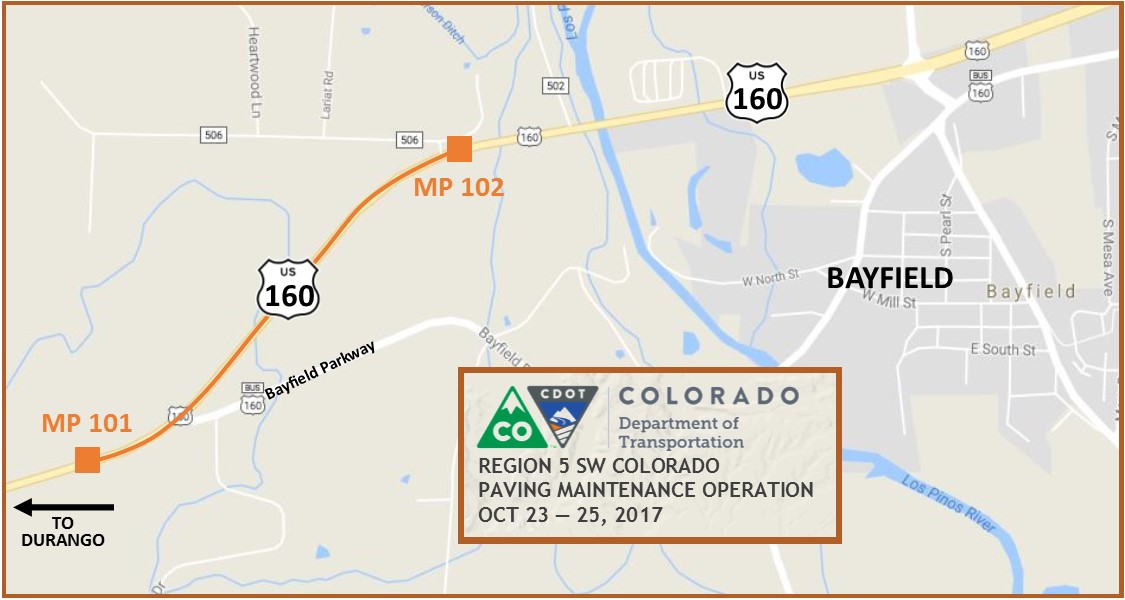 Traffic Impacts
Expect traffic stops and brief delays of 15 to 20 minutes.
Flaggers will guide drivers through one-lane, alternating traffic control.
Crews will be paving both eastbound and westbound lanes on US 160, east of Gem Village and near the Bayfield Parkway (US 160 business bypass intersection) on the first day and will continue paving US 160 eastward toward Bayfield for about one mile near CR 506.
Please use caution and slow down while driving in the area, and be aware of maintenance workers and heavy equipment on and along the roadway.