Maintenance Ditch Cleaning set for CO 112
Oct. 17, 2017: Travel to be impacted near Center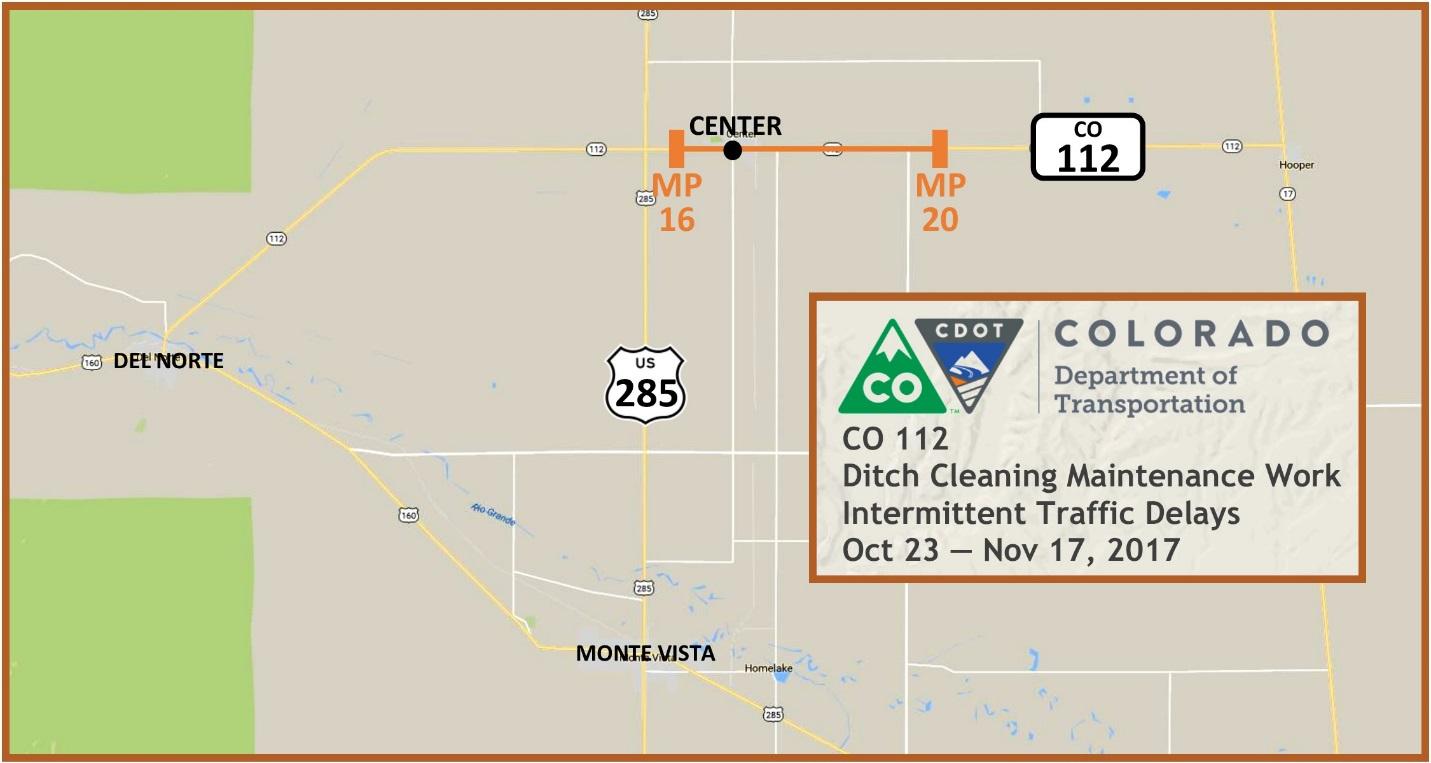 SOUTH CENTRAL―Starting next week, CDOT will be cleaning roadside ditches along Colorado Highway (CO) 112, east and west of the community of Center in the San Luis Valley. The work will take place for the next few weeks, along a four-mile stretch of CO 112, about one mile east of US Highway 285, between mile points 16 and 20.
Travel Impacts
Beginning Monday, Oct. 23 through mid-November motorists will encounter one-lane-alternating traffic.

Lane closures will be intermittent with brief traffic stops of 15-20 minutes.
The maintenance ditch cleaning operations are expected to be completed by Friday, Nov. 17.
We urged travelers to obey signage and speed reductions of 40 mph through the work zone. Motorists should also be aware of flaggers, maintenance workers and heavy equipment on and along the roadway.