As Fall Colors Beckon Mobile Admirers, CDOT Urges Awareness of Construction Projects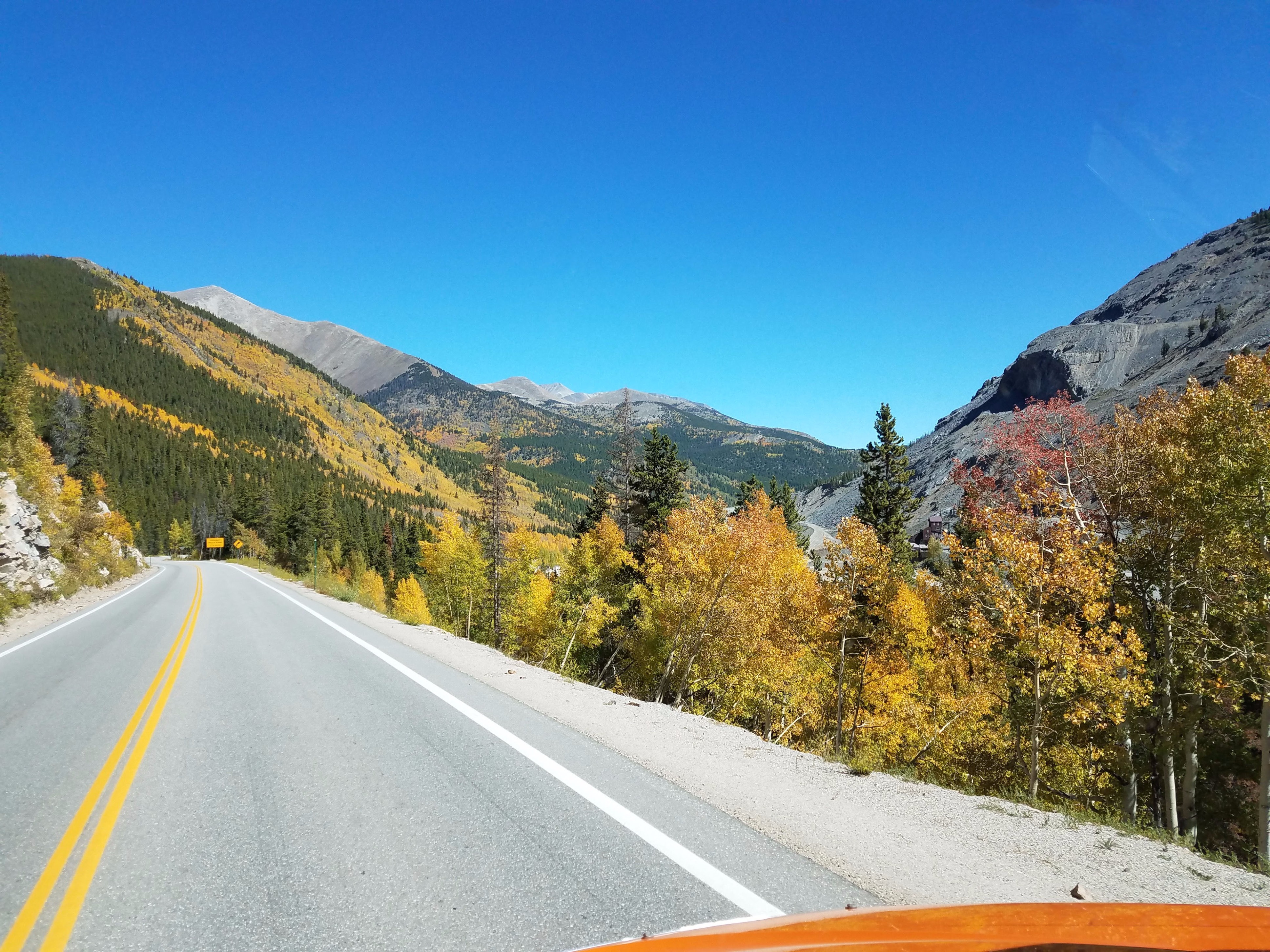 Brilliant fall colors are seen here from the cab of a CDOT maintenance truck as it makes its way over US 50 Monarch Pass.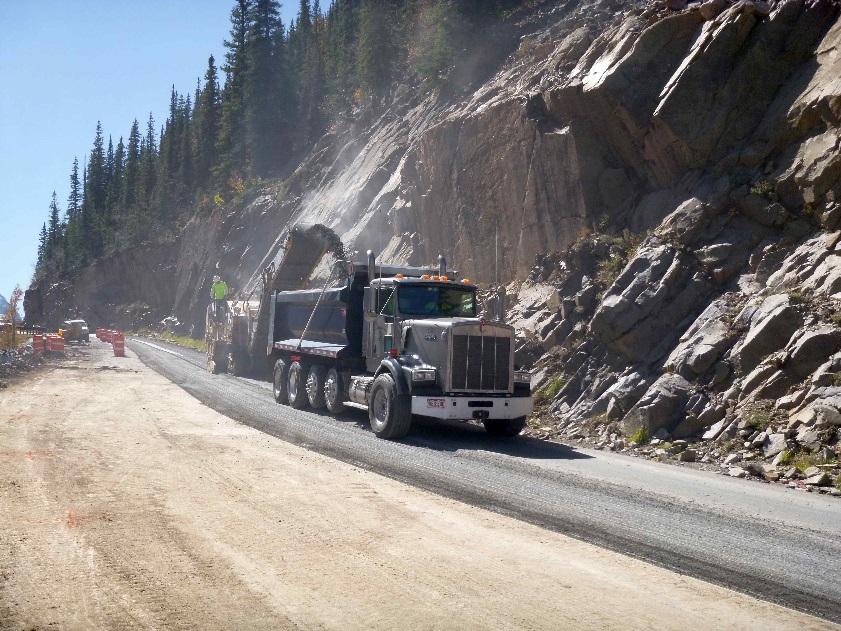 Crews have constructed new retaining walls on the US 550 Molas Pass Cribwall project. They also milled and removed old asphalt to prepare for the new pavement. Through Saturday, Sept. 30, the team will lay an aggregate base course on the road, with final paving scheduled for Monday Oct. 2 (weather dependent).
SOUTHWEST & SOUTH CENTRAL COLORADO—As Coloradans spend fall on mountain roads and passes to get one last glimpse of the colorful foliage, CDOT reminds motorists to prepare for increased traffic, especially over the weekend.
Please look out for other vehicles that may be traveling at lower speeds, vehicles pulling off the roadways, and vehicles parked on the sides of the roads.
Find safe, designated areas to park.
Be diligent, and watch out for each other.
Expect construction work zones throughout the region on area highways.
Construction Zones to be Aware of on Mountain Highways
CO 145 Culvert Project near Sawpit
This project is about seven miles north of Telluride. Scheduled work, with traffic delays:

7 a.m. - 5:30 p.m., Monday through Friday
No work on Saturday and Sunday, but expect single-lane, alternating traffic controlled by a traffic light
Expects delays

US 550 Molas Pass Crib Wall Project
This project is two miles south of Silverton. Scheduled work, with traffic delays:

7 a.m. - 7 p.m., Monday through Saturday
No work on Sunday, but expect single-lane, alternating traffic controlled by a traffic light
Expect delays

US 84 Culvert Project near Chromo
This project is about 13 miles south of Pagosa Springs. Scheduled work, with traffic delays:

7:30 a.m. - 5:30 p.m., Monday through Friday
No work on Saturday and Sunday, with traffic open to two lanes at reduced speed limit of 40 mph