Crews Complete First of Two Retaining Walls on US Highway 550 Molas Pass
Crews to pave in coming weeks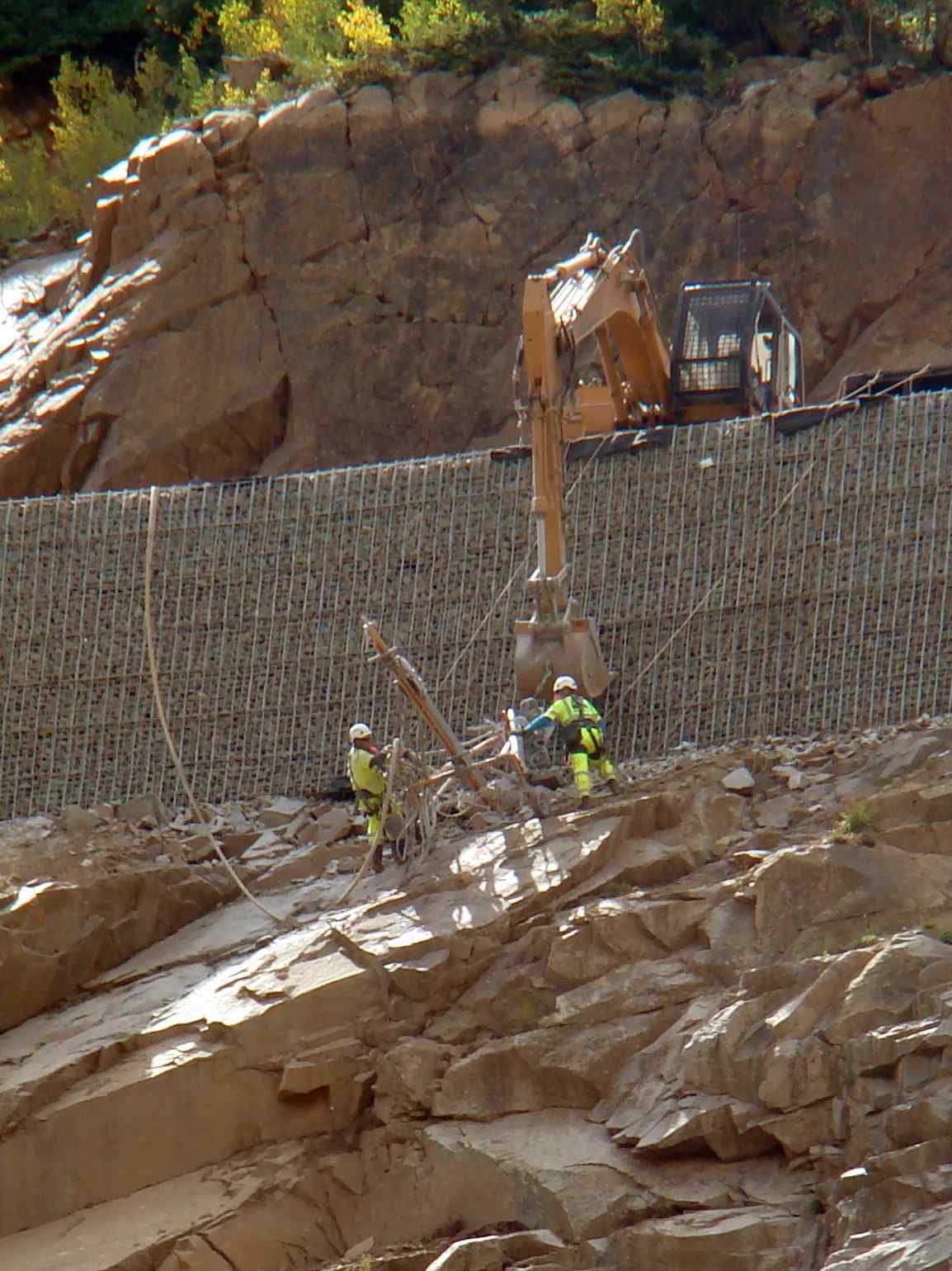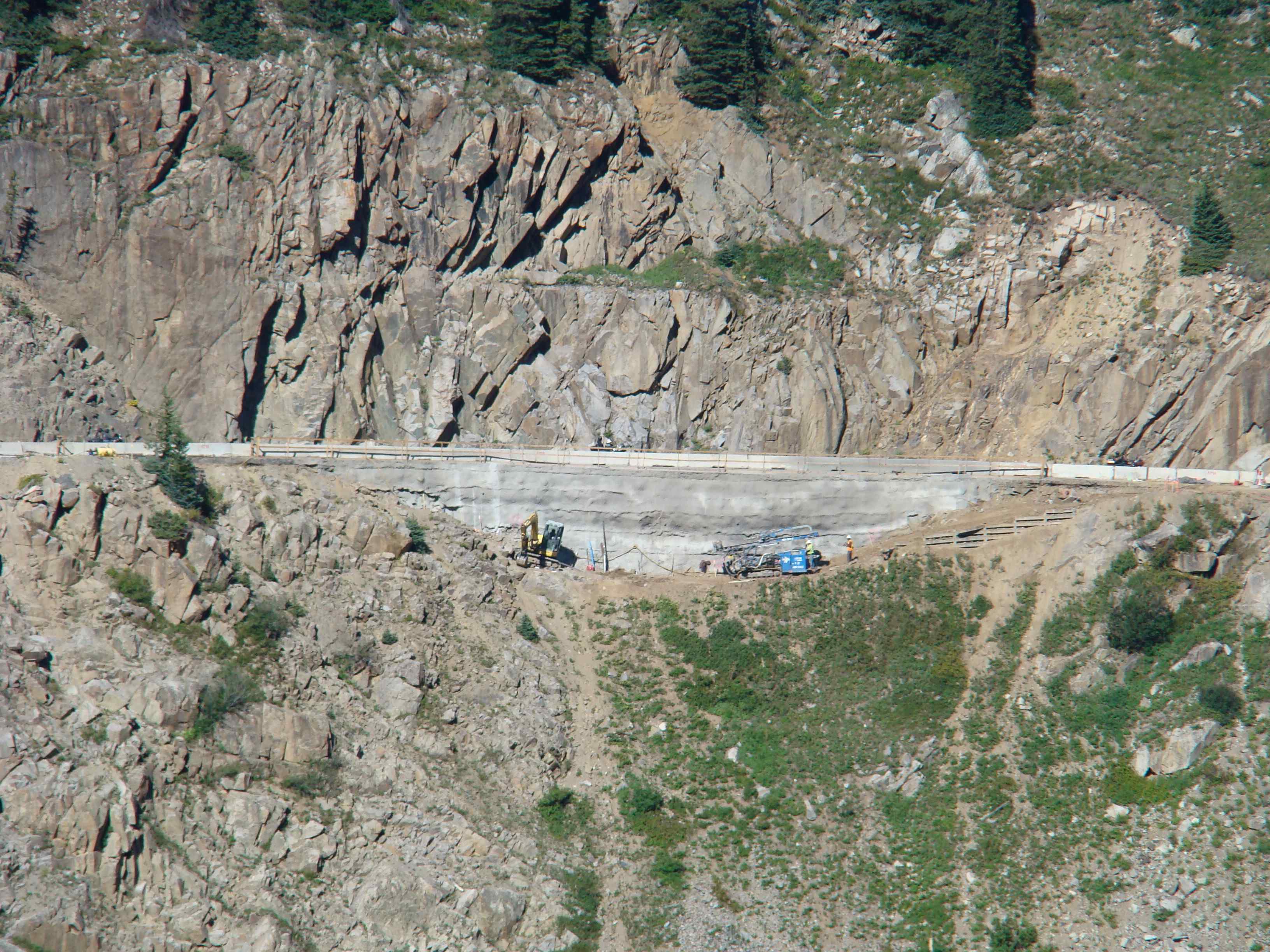 SOUTHWEST COLORADO—Crews have completed the first of two retaining walls beneath US Highway 550 Molas Pass, just south of Silverton. Work on the second wall is underway and is nearing completion, with the project scheduled for full completion in mid-October.
Crews construct the replacement walls—also known as crib walls—by combining layers of reinforced wire mesh, geotextile fabric (for drainage), and special backfill materials.
The most recent work included drilling and installing micro piles and rock reinforcement for a sound foundation, and stabilizing the large rock slabs below the walls. Once the walls have been built back up to highway level, the road can be paved and new guardrail will be installed.
Travel Impacts
Beginning Monday, Sept. 25, crews will begin to remove the top layer of asphalt in the southbound lane, creating an uneven travel surface through the half-mile project zone.
Starting Monday, Oct. 2, crews will place new asphalt on the northbound and southbound lanes.
From 7 a.m. to 6 p.m., as crews mill and pave the road, flaggers will manage traffic. Anticipate 20-minute delays.
After hours and on Sunday, crews will activate portable traffic light signals, allowing alternating traffic at seven-minute intervals.
Project Info
CDOT and Rock & Company are improving the safety and integrity of US 550 Molas Pass, a high mountain pass just two miles south of Silverton in San Juan County. They're replacing crib walls at mile point (MP) 68.6 and at MP 68.8. Traffic is restricted to a single alternating lane through the half-mile project zone as crews rebuild the supporting walls and install new guardrail.
Stay Informed
Project hotline: 970-209-3332
Project email:

[email protected]

Get real-time road conditions on COtrip, or by dialing 511 from anywhere in the state.