Crews Shift Downtown Salida Detour to Eliminate Traffic Problems
Downtown businesses are open and accessible.

SALIDA—Crews this week started construction to improve the intersection of 1st Street (Colorado Highway 291) and F Street, in downtown Salida.
Work this week included removing an old water main. Continued water main work next week may require periodic water service disruptions to area businesses, whose staff will be notified in advance.
Downtown Detour Change
Crews have moved the existing downtown detour one block south to D Street to eliminate traffic conflicts with emergency vehicles and improve public safety.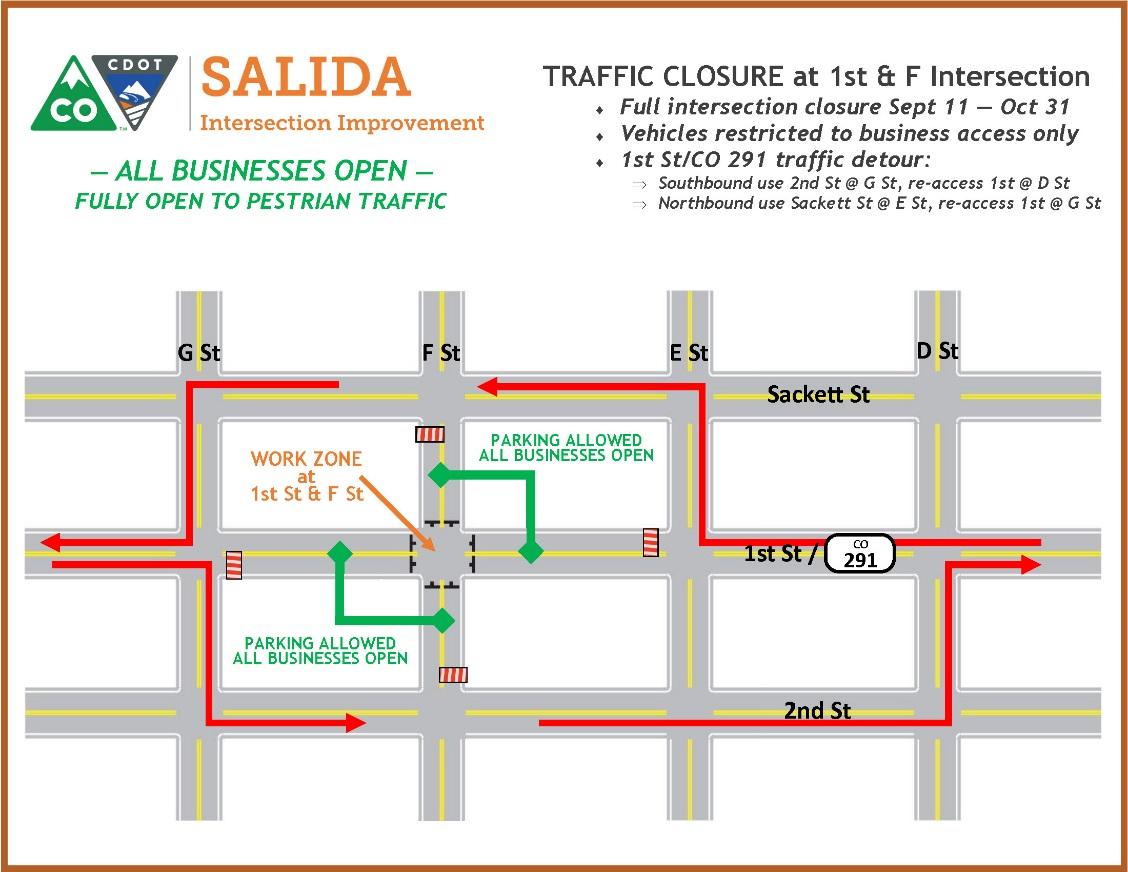 Open for Business
While crews make progress to improve traffic flow and accessibility in downtown for any mode of transportation, we remind the public that it's business as usual. In keeping with the typical friendly spirit of Salida, businesses are encouraging people to "come on down," reminding locals and visitors that F and 1st streets are fully open to pedestrians, with parking close by.
US Highway 50 & County Road 111
There will be no work scheduled next week for the intersection of US 50 and Chaffee County Road 111. All lanes will be open.
Stay Informed
Project hotline: 970-946-1935
Project email:

[email protected]

Get real-time road conditions on COtrip, or by dialing 511 from anywhere in the state.