CO 59 Bridge Over I-70 Demolished, Detours in Place
April 17, 2018 - Construction of new bridge to move quickly

KIT CARSON COUNTY—Travelers can expect continued delays and closures at I-70 and Colorado Highway 59 following an April 12 crash that resulted in crews demolishing the CO 59 bridge April 14-16. While I-70 has re-opened, detours are in place on CO 59.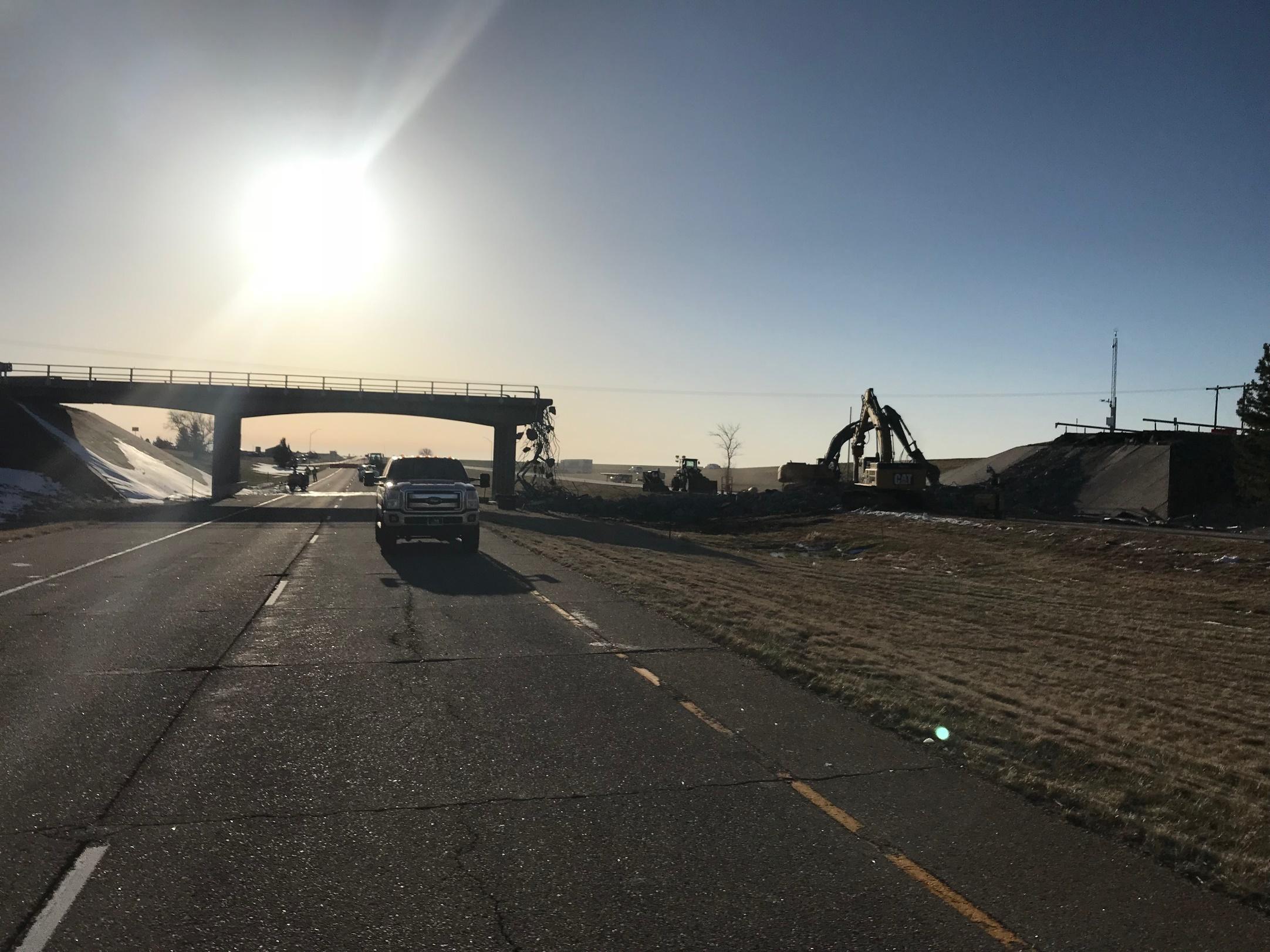 Crews demolish the CO 59 bridge over I-70 as the sun rises Sunday morning, April 15.
On CO 59, CDOT has lifted closures at Kit Carson and Cope. Travelers can go all the way to I-70. Detours are in place.
Northbound travelers on CO 59 wishing to drive past I-70 must go east on I-70 to Vona and get on westbound I-70 for the CO 59 exit. The detour is about 14 miles.
Southbound travelers on CO 59 wanting to continue south must go west to Flagler on I-70 and then turnaround on eastbound to get to the CO 59 exit. The detour is about 22 miles.
Emergency work on the new bridge is expected to begin soon. This bridge was on a list of structures needing to be replaced.