Expect 4-Night Closure Before Crews Complete Project on US 40 in West Steamboat Springs
July 16, 2018 -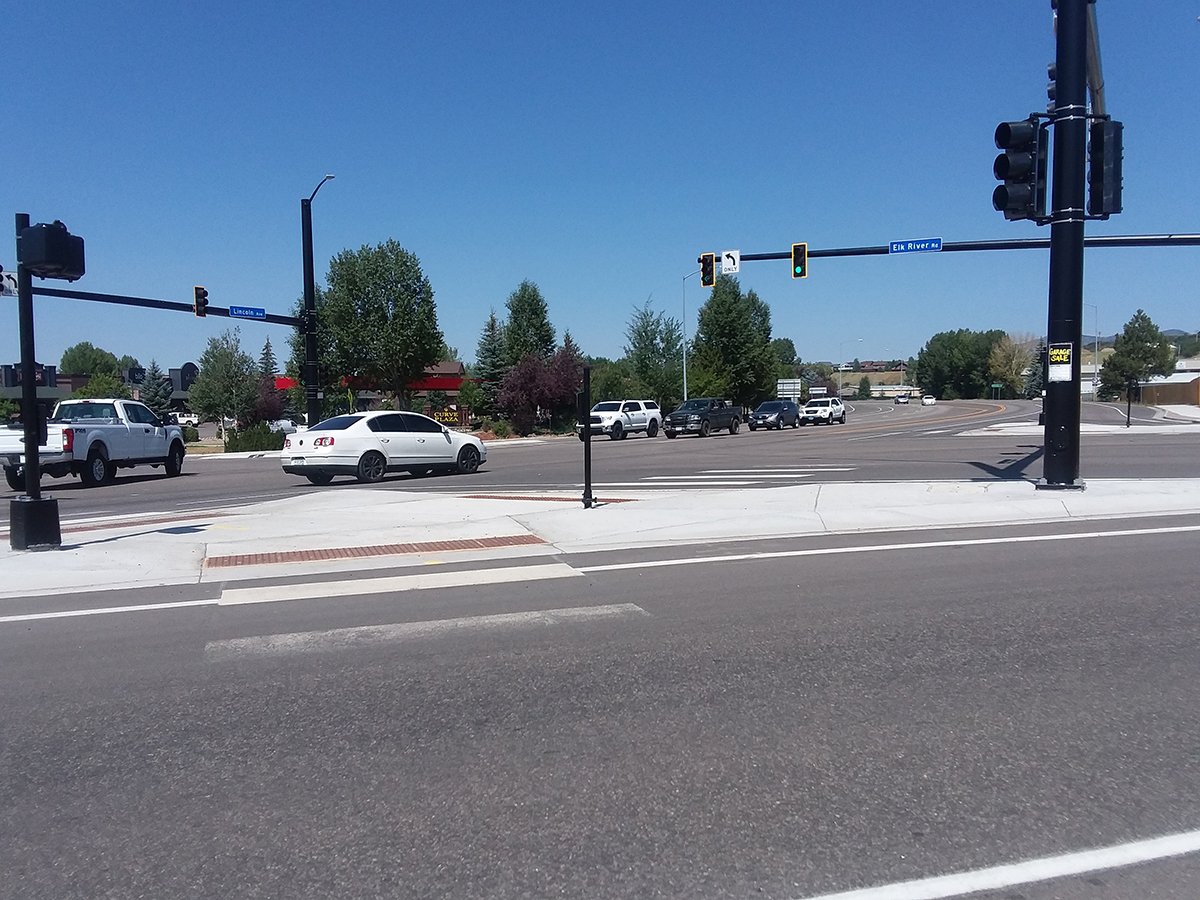 STEAMBOAT SPRINGS—Crews anticipate completing final resurfacing and safety improvements on US Highway 40 by as early as Friday, July 20, with a few final travel impacts this week. These include:
From 8 p.m. to 5 a.m. overnight, beginning Monday July 16 and ending the morning of Thursday, July 19*, crews will close the US 40 and Elk River Road (County Road 129) intersection for final striping and traffic markings. This work involves some removal of old markings and the installation of fresh stripes, marks and symbols. Detours will be well signed.

*Crews may not need four nights to complete this work.


Expect various brief shoulder closures during days this week as crews complete sidewalk, guardrail, fence and landscaping work.
Completed Work
Asphalt resurfacing: The top layer of asphalt was "milled" to address surface cracking and imperfections then overlaid with a new layer of asphalt, from east of Routt County Road 33A to Elk River Road (mile points 126 to 130.6).
Shouldering and drainage improvements at CR 42 and adjacent to the KOA
Intersection reconstruction and signal work at US 40 and Elk River Road
Construction of approximately 1,800 feet of new sidewalk between Shield Drive and Riverside Plaza on the south side
Curb ramp improvements to add wheelchair accessibility at all four corners of Elk River Road/US 40, and along the new section of sidewalk (at three intersections and one access)
---
Project Info
The $6.9 million project was a partnership with the city of Steamboat Springs. The city provided $877,900 in funding toward construction, including the water line work.