Crews Finish Resurfacing 14-Mile Stretch of US 160 East of Pagosa Springs
Nov. 15, 2018 -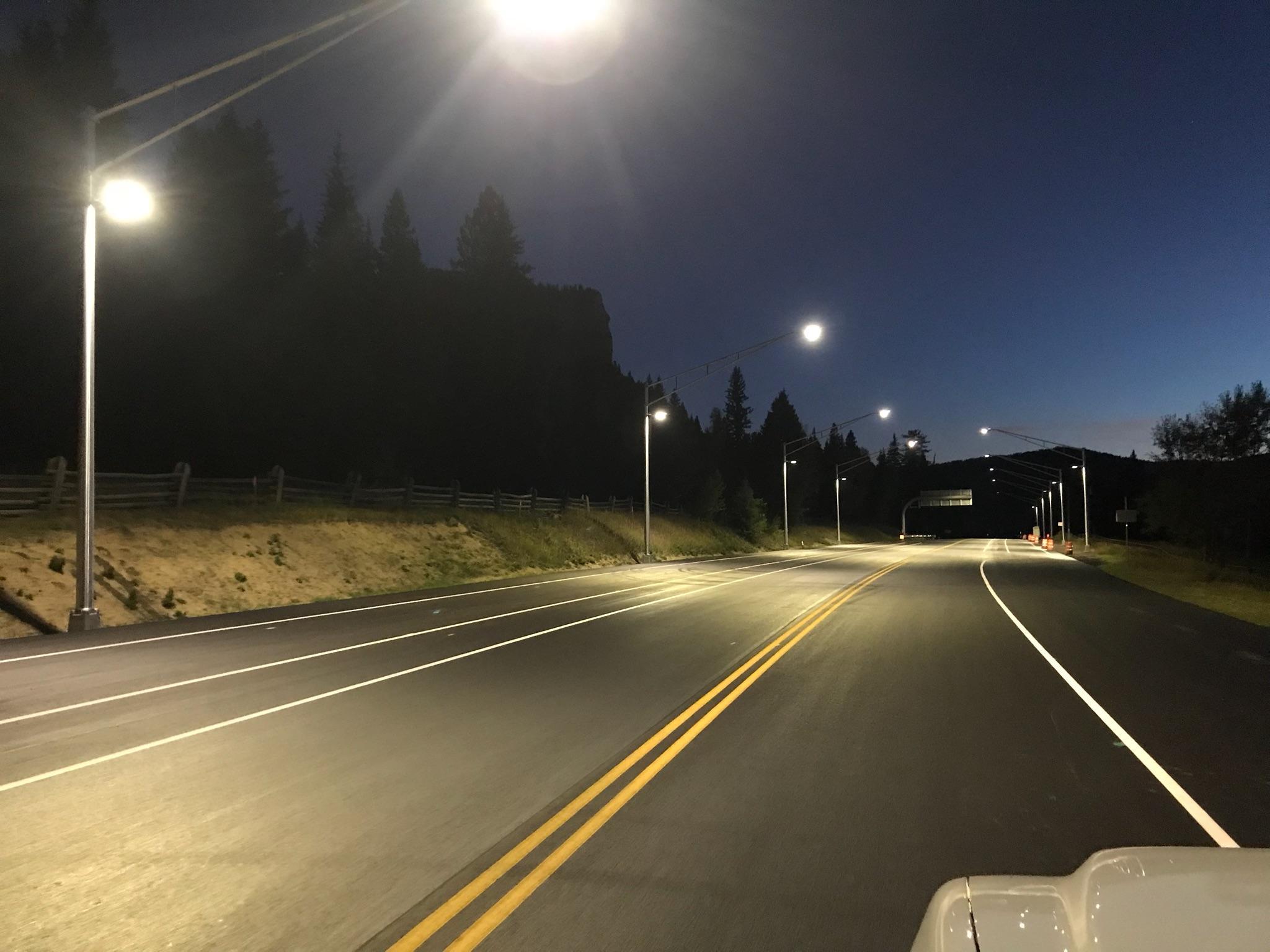 Just in time for winter travel, nine new luminaires will improve safety for truckers and all motorists at the chain station near Treasure Falls, near the western base of Wolf Creek Pass.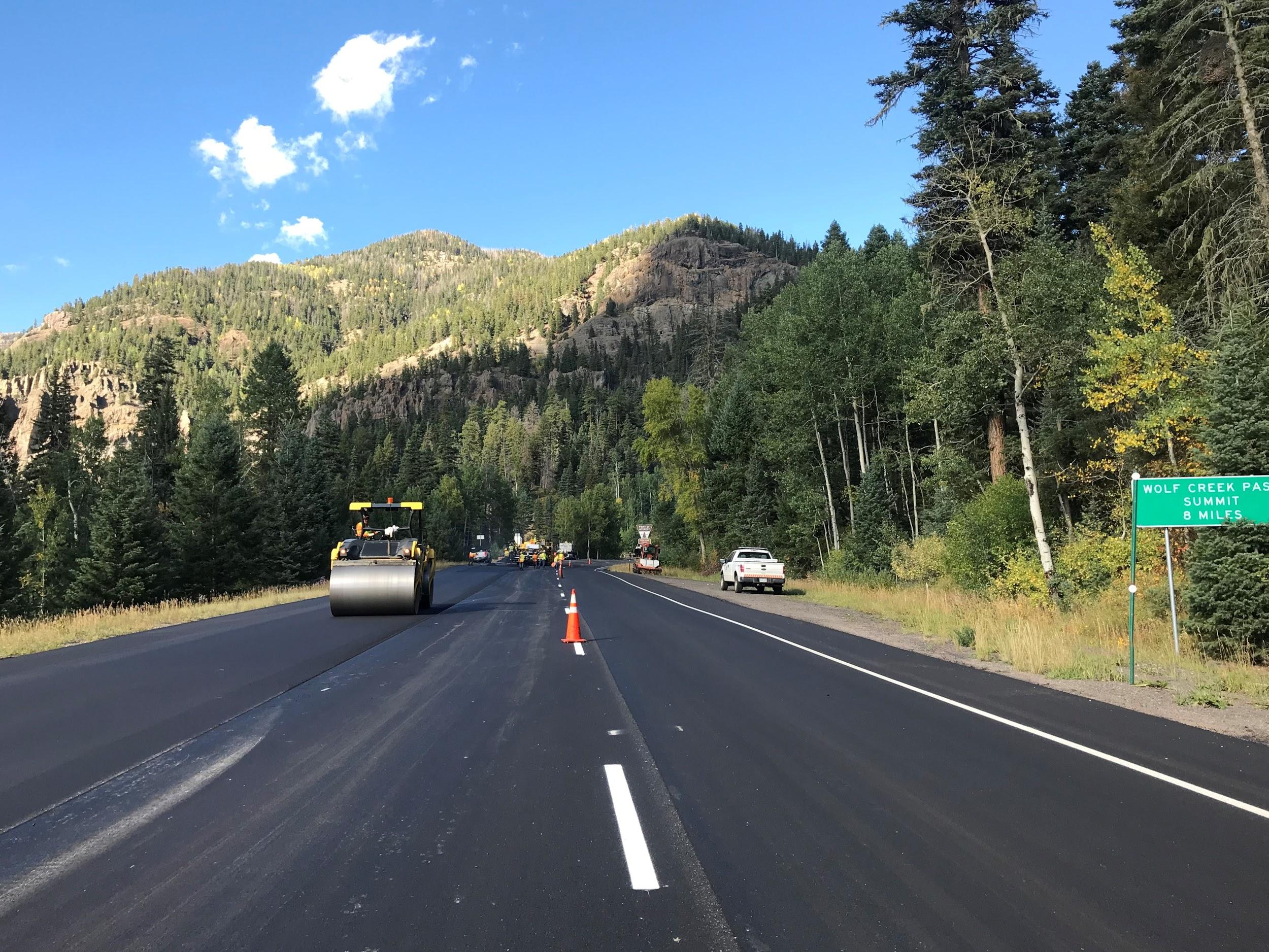 After crews worked on patch and slide areas on the highway from Treasure Falls scenic turnout to Pagosa Springs' east side, some 55,000 tons of new asphalt was placed on the roadway.
ARCHULETA & MINERAL COUNTIES—Crews have finished resurfacing a 14-mile stretch of US Highway 160 east of Pagosa Springs, from Colorado Highway 84 (mile point (MP) 144.29) to west of the Treasure Falls scenic turnout (MP 158.56).
These improvements will enhance safety with features such as the newly enhanced chain-up station—designed particularly for the big-rig trucking community—said CDOT Project Engineer Bridget McDougall.
"The roadway has a brand new 2.5-inch surface, consisting of a 1-inch leveling course of asphalt that addressed imperfections on the former highway surface, which was then finished with 1.5 inches top mat asphalt," explained McDougall. "There was a total of approximately 55,000 tons of asphalt placed on the highway!"
The work, which began on April 30, included the following enhancements to safety and mobility along this stretch:
Upgraded guardrails
Improvements to three bridges (including new bridge rail on all three, and resurfacing, waterproofing, and expansion joint repair at select bridges)
Patched and/or milled and resurfaced 14.3 miles of heavily damaged/sliding roadway
Widened truck chain station area
Improvements to an embankment, culverts and ditches
This project was contracted to A & S Construction for $7.5 million. The project remained within budget through completion.
Stay Informed
Get real-time road conditions on COtrip, or by dialing 511 from anywhere in the state. Helpful resources on COtrip include: