Crews Start Utility Work on US 550 in Ruby Walls Area
Oct. 9, 2018 -

SOUTHWEST COLORADO—Utility crews today started work on electrical lines at the Ruby Walls area of US Highway 550, just south of Ouray, after snow postponed work on Monday, Oct. 8.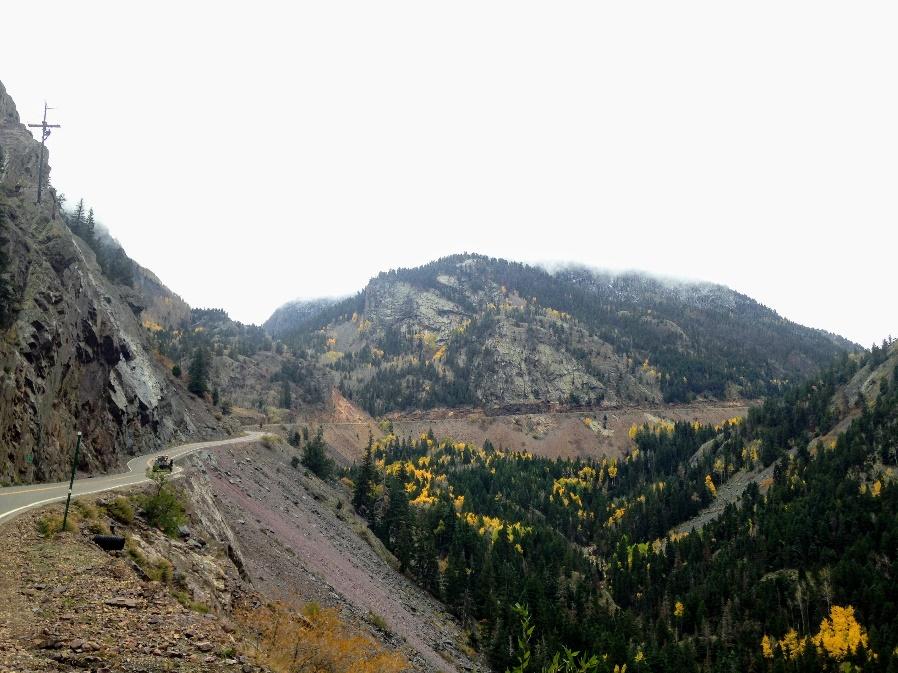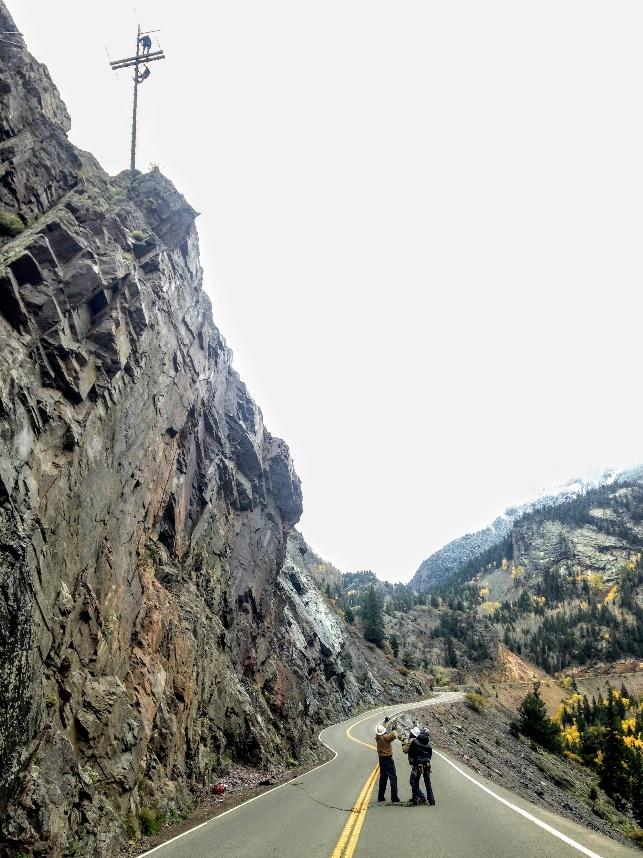 As a safety precaution, San Miguel Power linemen are removing and de-energizing electrical lines so crews can repair mesh netting and install new fencing on the cliff wall. The utility work is progressing smoothly, and the electrical line work will continue through Wednesday, Oct. 10, said CDOT Project Manager Jeff Reichle.
"Several travelers took advantage of the hour-long road opening," Reichle said. "Vehicles had lined up at both ends of the work site, and when we opened at noon, it took about only 15 minutes to flush the northbound and southbound traffic through the work zone."
On Thursday, Oct. 11, crews are scheduled to lift equipment with a helicopter. However, if weather conditions are not favorable for flying, the operation will be pushed to Friday, Oct. 12.
Closures
Tuesday, Oct. 9 - Friday, Oct. 12:
Date

Open

Closed

Wednesday, Oct. 10
All day, with brief delays
Thursday, Oct. 11
All day, with brief delays
Friday, Oct. 12
Noon - 1 p.m.
8 a.m. - noon
1-5 p.m.
Stay Informed
Get real-time road conditions on COtrip, or by dialing 511 from anywhere in the state. Helpful resources on COtrip include: