Resurfacing begins Monday on Interstate 76 east of Sterling
April 15, 2022 - Northeastern Colorado
Logan County — The Colorado Department of Transportation will begin road surface improvement work on Monday on Interstate 76 east of Sterling.
The highway improvements will include grading of the current asphalt. Once grading is completed, crews will lay six inches of hot mix asphalt on top of the existing asphalt. This work will take place on eastbound and westbound Interstate 76 east of Sterling, just north of US 6 from Mile Point 125 to Mile Point 128.
Additionally, crews will perform concrete panel replacements and diamond grinding from MP 128 to 132. Lastly, crews will perform minor bridge repairs and guardrail upgrades on the two structures over the BNSF railroad. This project is scheduled to be completed by November 2022. SIMON Construction, of Cheyenne, Wyo., is the prime contractor for this project.
The project will improve and prolong the life of the road surface and bridge structures. The upgraded guardrails will increase safety of the bridge structures. A smooth road, highway or bridge has many important benefits including improved safety and quality of driving experience for motorists. A smoother surface also offers safer driving for motorists.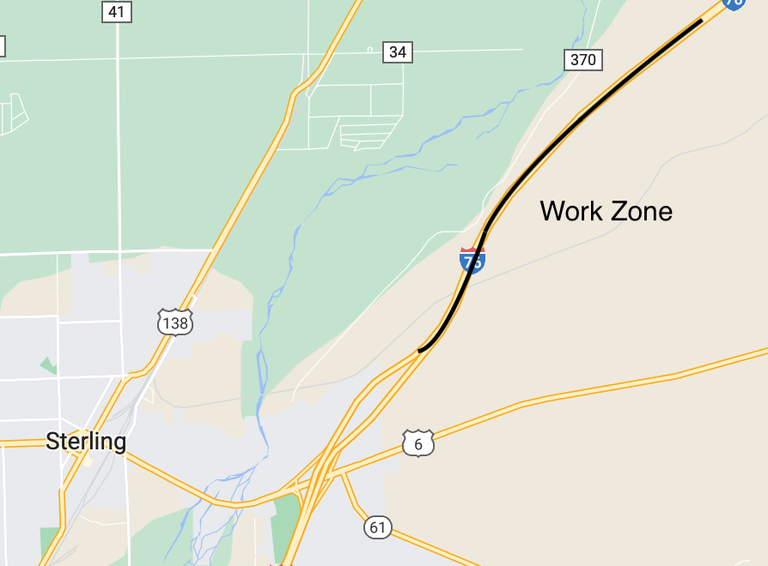 Travel Impacts
Daytime work hours range from 6 a.m. to 7 p.m. Monday through Friday. Vehicles will be reduced to a single-lane in each direction throughout the duration of the project. Motorists may experience up to 15-minute delays. The speed limit will be reduced to 55 mph through the work zone. There will be width restrictions of 12 feet. The project is expected to last through the end of October.
Project Contact Information
For additional information about this project, contact the project team at: