Eastern TPR, Commissioner Beedy celebrate first work on US 385 completion
March 21, 2022 - Northeastern Colorado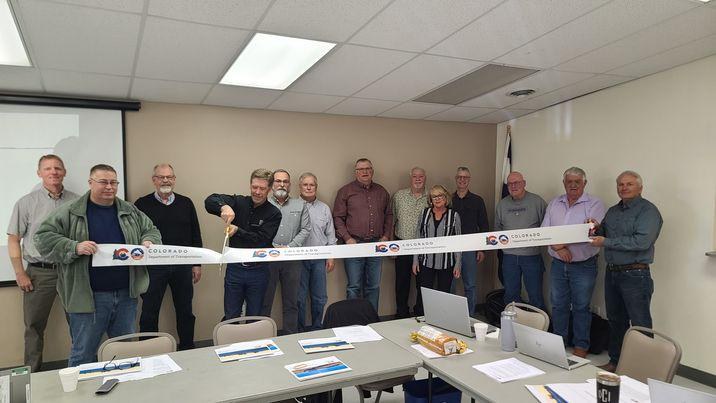 Eastern Colorado – One of the top priorities for the Eastern Transportation Planning Region in CDOT's 10-Year Plan, US 385, was celebrated last week as the first of several rural paving projects on US 385.
The $6.35 million US 385 project added shoulders and paved more than six miles of the highway south of Holyoke. The project started in July 2021 and ended in February.
This project was located south of Holyoke, beginning at the Phillips/Yuma County line and extended south 6.3 miles. A total of 33,000 cubic yards of embankment and road base were placed for the addition of six-foot shoulders. Drainage pipes were replaced. The existing roadway was milled and 40,000 tons of hot mix asphalt was placed. The roadway slopes were seeded and new signs and delineators were placed.
Key safety improvements:
Addition of six-foot shoulders to accommodate agricultural and truck traffic
Curve cross slopes were brought up to current standards
Centerline and edge rumble strips were added
New signs, delineators, and pavement markings were placed
Key points:
The project was completed on time and budget
No reported accidents during construction
Roadway smoothness test results were great
Asphalt quality reports were outstanding
More US 385 projects are planned including one this summer to go for 10 miles north of Holyoke.