CDOT hosts its first public open house for the I-270 Corridor Improvements project
October 16, 2023 - Denver/Central Colorado - Over 80 people attended to learn more about the project and provide input
Denver- The Colorado Department of Transportation's I-270 Corridor Improvements project hosted its first open house as a part of its Environmental Impact Statement (EIS) process on Oct. 10. CDOT and the Federal Highway Administration are initiating an EIS to evaluate ways to improve the I-270 corridor. CDOT and FHWA began a National Environmental Policy Act (NEPA) process in 2020, initially anticipating an Environmental Assessment. Moving into 2023, CDOT determined a more detailed environmental review was needed and requested an EIS be prepared.
CDOT recognizes that I-270 corridor improvements are necessary, and minimizing environmental and community impacts is important. CDOT and FHWA need input from residents and businesses in the area, highway and transit users, and other interested groups on how to improve the corridor and minimize negative impacts.
NEPA requires federal agencies to consider the environmental impacts of their decisions and consider all reasonable options or alternatives before deciding whether to move forward with a project. An EIS documents the need for the project, identifies potential alternatives to address the needs, describes the environment in the affected area, analyzes the benefits and effects of the project to the environment and community, and commits to measures to mitigate impacts of the project.
CDOT and FHWA have been engaging residents and businesses over the past three years and are planning an extensive outreach program for the EIS that is expected to employ various methods, such as public meetings, bus tours, stakeholder meetings, elected official meetings, and agency meetings. CDOT and its bilingual community liaison plan on hosting and attending community events and meetings to develop relationships with the community and agency partnerships to share information and gather feedback.
CDOT and FHWA are considering a range of alternatives to improve traffic flow and safety on the I-270 mainline highway, interchanges, and surrounding pedestrian and bicycle facilities. These include widening of the highway, reconfiguring interchange ramps, replacing deteriorating bridges and pavement, improving pedestrian and bicycle crossing facilities across I-270, and providing modern drainage, water quality, intelligent traffic systems (ITS), and other supporting infrastructure.
Over the course of the EIS process, CDOT will be engaging with the public to determine the preferred alternative for I-270. For those who missed the open house on Oct. 10, 2023, the project team has made the meeting materials and comment forms available online via the project website.
For public meeting materials, please visit this link www.codot.gov/projects/studies/i270study/public-involvement.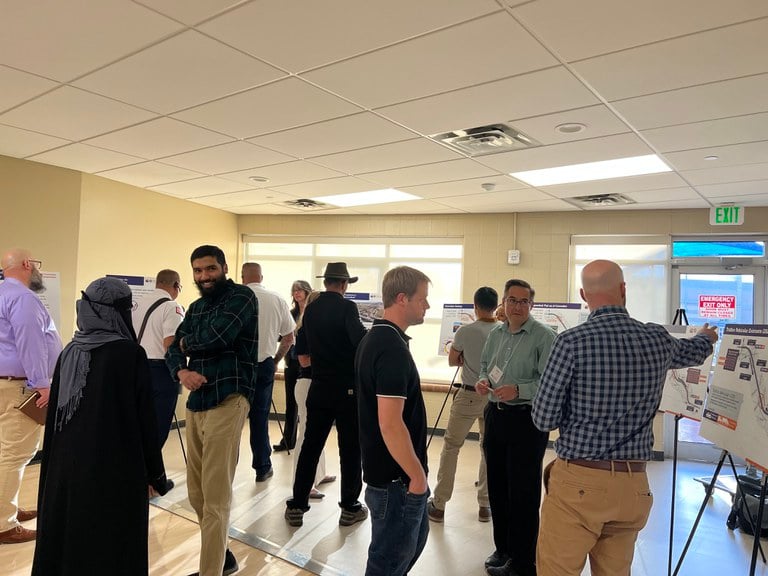 Project Information
For additional information about this project:
Know Before You Go
Travelers are urged to "know before you go." Gather information about weather forecasts and anticipated travel impacts and current road conditions prior to hitting the road. CDOT resources include:
Remember: Slow For The Cone Zone
The following tips are to help you stay safe while traveling through maintenance and construction work zones.
Do not speed in work zones. Obey the posted speed limits.
Stay Alert! Expect the unexpected.
Watch for workers. Drive with caution.
Don't change lanes unnecessarily.
Avoid using mobile devices such as phones while driving in work zones.
Turn on headlights so that workers and other drivers can see you.
Be especially alert at night while driving in work zones.
Expect delays, especially during peak travel times.
Allow ample space between you and the car in front of you.
Anticipate lane shifts and merge when directed to do so.
Be patient!
Download the COtrip App!
The new free COtrip Planner mobile app was designed to meet the growing trend of information on mobile and tablet devices for the traveling public. The COtrip Planner app provides statewide, real-time traffic information, and works on mobile devices that operate on the iOS and Android platforms. Visit the Google Play Store (Android devices) or the Apple Store (iOS devices) to download!