Cannabis-Impaired Driving Issues and Trends Heading into 2021
In looking back on 2020, Colorado saw several trends in terms of marijuana and impaired driving – some unique to our state and some consistent with the rest of the country.
The Colorado cannabis industry had a record-breaking year in sales in 2020, with dispensaries reporting an influx of first-time customers. The COVID-19 pandemic seems to have played a significant role in this increase as more and more Coloradans turned to cannabis in an effort to cope with the public health emergency, and dispensaries were declared essential business amid stay-at-home orders early on in the pandemic.
Studies have shown that the pandemic has exacerbated risky driving behaviors – including impaired driving by alcohol and marijuana. According to a report released by the National Highway Traffic Safety Administration (NHTSA) in October 2020, while traffic fatality numbers decreased nationally in the first and second quarters of 2020, traffic volumes decreased more significantly than did the number of fatal crashes – meaning the traffic fatality rate per 100 million vehicle miles traveled actually went up significantly between the two quarters nationwide, from 1.10 to 1.4.
According to the NHTSA report, which cited data collected at five trauma centers, drug and polysubstance use increased in 2020 in particular. Roughly 65% of drivers arrested for DUI tested positive for at least one drug (including alcohol) and 25.3% for two or more compared to 50.8% and 17.6%, respectively, before COVID-19. The study also found that 32.7% of drivers tested positive for marijuana in comparison with 28.3% who tested positive for alcohol. Opioid prevalence almost doubled, increasing to 13.9% from 7.5%.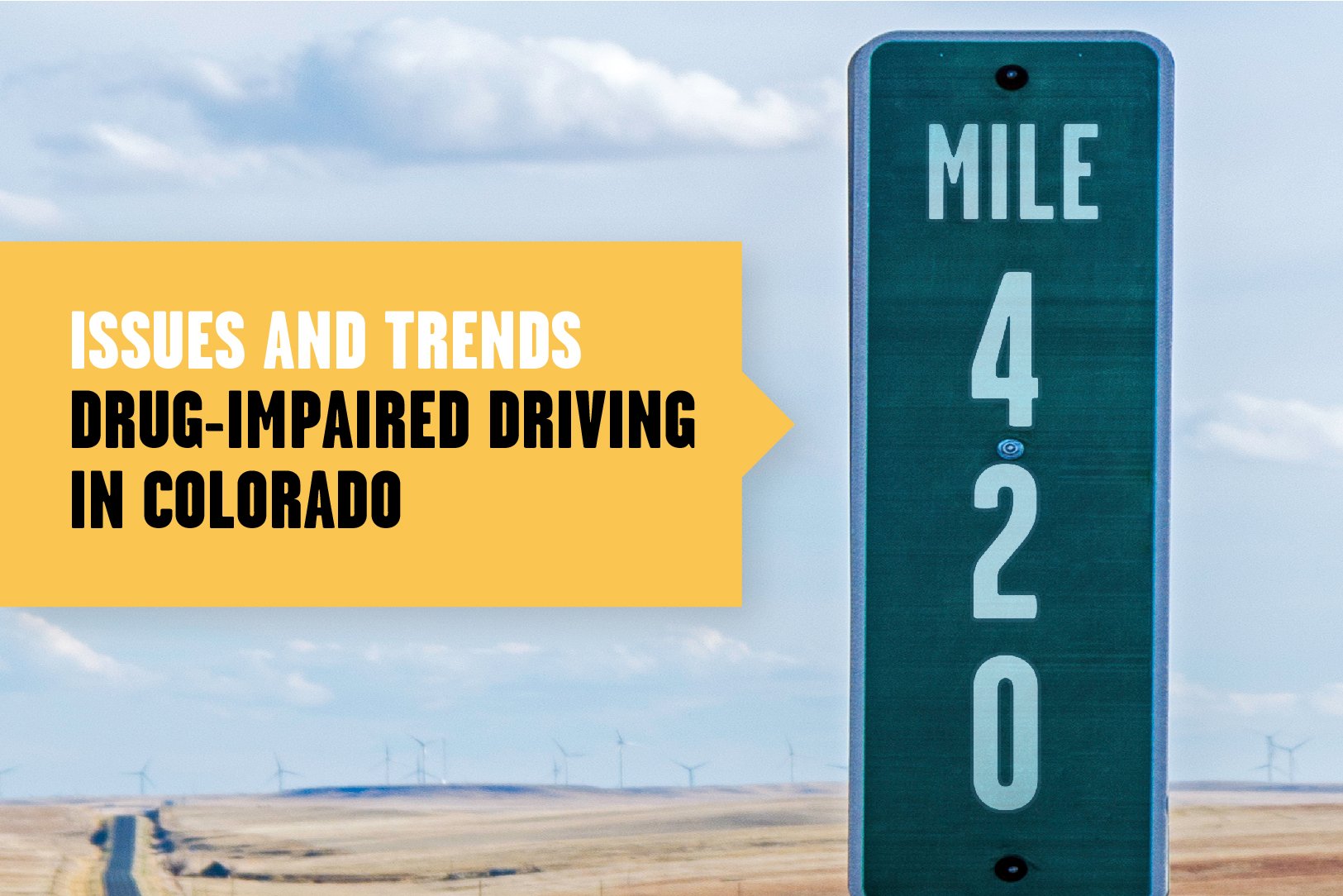 Polysubstance-impaired driving is a growing concern for CDOT and our law enforcement partners. More and more, people are driving impaired by three or more substances – a problem that is quickly becoming a national road safety crisis — data analysis shows that drivers under the influence of alcohol in combination with other substances can be up to 200 times more likely to be involved in a crash, with drivers under the influence of cannabis can be up to 3 times more likely, according to a 2017 NHTSA report to congress.
As we face new challenges on Colorado's roadways from year to year, CDOT will continue to prioritize marijuana-impaired driving education. In addition to a targeted ad campaign designed to reframe cannabis-impaired driving in the minds of consumers, CDOT will continue partnering with dispensaries as trusted messengers to help spread the word about the laws and dangers of impaired driving. We'll also be working alongside the cannabis industry, law enforcement, nonprofits and research professionals that share our goal of keeping communities safe and positioning Colorado as a leader in recreational cannabis across all disciplines – including road safety.
Keep an eye on DriveHighDUI.com for more news, resources and updates regarding marijuana-impaired driving in Colorado.