CDOT continues efforts to eliminate cannabis-impaired driving this year
Cannabis News: The state of Cannabis in Colorado
As the cannabis-impaired driving campaign kicks off, our goals haven't changed – we remain committed to educating Coloradans on safe cannabis practices.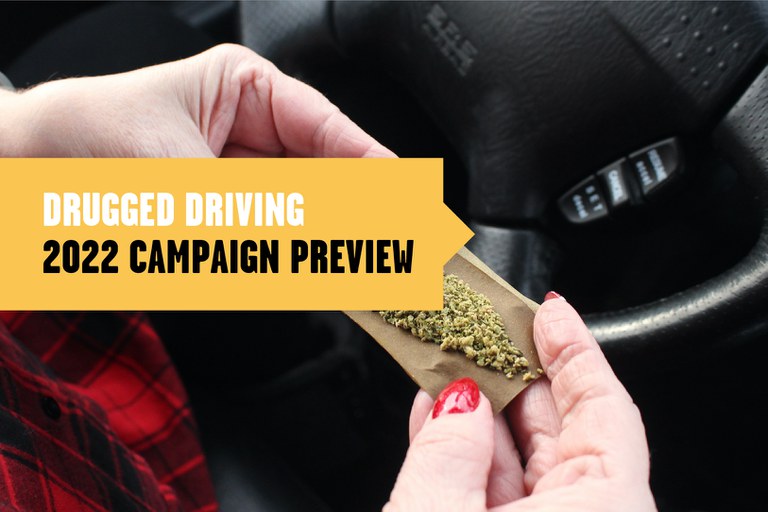 It may be a fresh campaign year, but our resolutions are the same.
As the drugged driving campaign kicks off for 2022, our goals haven't changed – we remain committed to educating and raising awareness of the dangers, consequences, and alternatives to driving high. We continue to align our efforts with CDOT's Vision Zero pledge to eliminate all fatalities on Colorado roads.
2021 was a horrible year on Colorado roads with more deaths than any year since 2002. That's why it's more important than ever to raise awareness about all driving dangers, including marijuana-impaired driving.
State of the State of Cannabis in Colorado
If you spent the afternoon at a brewery, it's likely you'd call a rideshare service. Our goal is for the public to have the same reaction after visiting a cannabis consumption venue.
Cannabis in Colorado is changing. With delivery services and public consumption venues on the horizon, it's more important than ever that cannabis consumers understand the dangers of driving high. Our 2022 campaign efforts will bring awareness to the consequences and law enforcement efforts aimed at curtailing impaired driving (of all types). The campaign will also provide solutions and alternatives to driving high.
Cannabis Consumer Behavior and the Latest Data
The latest data shows that almost 18% of marijuana users report driving 2-3 hours after consuming (CDPHE), and in 2020 there were 48 cannabis-involved fatalities with drivers who tested positive for 5ng or greater of Delta-9 THC (CDOT, Fatality Analysis Reporting System). This cannot remain the norm any longer.
Partner with CDOT
Are you interested in joining our efforts to eliminate cannabis-impaired driving? We are always looking for engagement from those in the cannabis, health care and law enforcement fields. Please reach out to Sam Aspnes ([email protected]) or Sam Cole ([email protected]) for more information.