District 11: Megan Vasquez
Counties Representing:
District 11 (Cheyenne, Elbert, Kit Carson, Lincoln, Logan, Phillips, Sedgwick, Washington, and Yuma counties.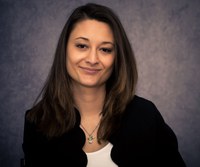 Megan is a native of Colorado and currently is co-owner of the Means Agency for the past 17 years.  She was elected and served as a Trustee for the Town of Elizabeth from 2016 through 2018.  Seeing a need for direction in the growth of Elizabeth, she elected to run for the position of Mayor and served as Mayor from 2018 through 2022 when her term expired. 
Megan currently serves as the business representative on the East Central Council of Local Governments for Elbert County and also is a board member for the Elizabeth Firefighters Community Foundation.
She is heavily involved in her community both through her business and various non-profit organizations.  She has a passion for community outreach and working with the schools on the Elizabeth Education Foundation.
Along with receiving a number of awards through the Means Agency, she is a two-time recipient of Member of the Year and this year she received the Lifetime Achievement award through the Elizabeth Area Chamber of Commerce.