Counties Representing: District 6 (Clear Creek, Gilpin, Grand, Jackson, Moffat, Rio Blanco, and Routt counties)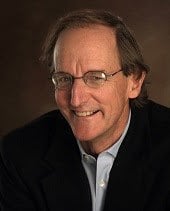 Rick Ridder is President and Co-Founder of RBI Strategies and Research. A former presidential
campaign manager and a senior consultant for six other presidential campaigns, Rick has
consulted for hundreds of U.S. campaigns at all levels. Internationally, he has worked in over 23
nations including the successful campaigns of seven heads of state.
Rick holds a B.A. from Middlebury College, a M.S. from Boston University, and was a Special Student at Harvard Law School. He is also an Adjunct Professor at the University of Denver's Korbel School of International Studies. He lives in Oak Creek, Colorado with his wife and business partner, Joannie Braden.