ESB Mentor-Protégé Program
What is the Emerging Small Business Mentor-Protégé Program?
CDOT's Emerging Small Business (ESB) Mentor-Protégé Program is in its fifth year and reopening applications this fall. Join industry leaders dedicated to utilizing and supporting the development of small professional services and construction firms in the field of transportation.
This page is a summary of the ESB Mentor-Protégé Program. Read the CDOT ESB Mentor-Protégé Program Guidance for full details, including participant qualifications, expectations, benefits, tenure, etc.
---
Vision
Establish an interconnected statewide community that supports the long-term dynamic growth of ESB-certified firms in the transportation design and construction industry.
Mission
CDOT's ESB MPP is an integral component of the agency's commitment to support small businesses develop and expand their knowledge of how to do business with CDOT through intentional collaboration and guidance from CDOT staff. Through peer mentorship, the program fosters an environment that empowers members to address potential challenges and identify opportunities that small business owners in Colorado encounter when pursuing contract work with CDOT.
---
Welcome 2023 Teams!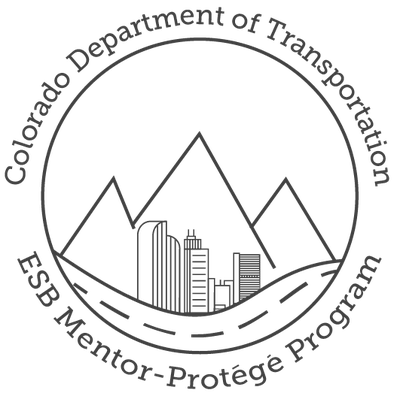 Questions? 
Contact Chessie Price, ESB Mentor-Protégé Program Coordinator & Communications Specialist