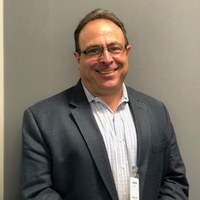 Tony DeVito
Senior Program Director, US West Transportation
Email: [email protected]
Phone: 303-843-2224
Company Overview

AECOM is a global infrastructure consulting firm, delivering professional services throughout the project lifecycle – from advisory, planning, design and engineering to program and construction management. On projects spanning transportation, aviation, buildings, water, new energy and the environment, AECOM works with public- and private-sector clients to solve their most complex challenges.
AECOM has worked on a variety of CDOT projects, including:
I-25 North Design Build - CDOT R4
I-25 Military Access, Mobility & Safety Improvement Project (MAMSIP) - CDOT R2
Division Transit & Rail - Program Management Support for Mobility Hubs - CDOT HQ and Regions Statewide
US 34 Interchanges @ 35th Ave & 47th Ave - CDOT R4
CDOT Bridge and Tunnel Enterprise - Program Management - CDOT HQ
Learn more about AECOM by visiting their website AECOM.com or find them on  AECOM LinkedIn page .