Civil Technology, Inc - Protégé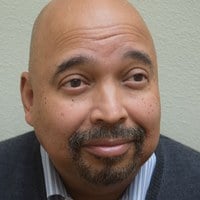 James Ellis
Senior Associate
Email: [email protected]
Phone: 303-292-0348
Company Overview
Civil Technology, Inc. was organized in 1989, in Denver, Colorado USA. The firm is certified as: SBE, W/MBE, in the city of Denver, and DBE, and ESB in the state of Colorado.
Civil Technology has participated in the program management and construction management of some of Denver's most prestigious projects including: Denver International Airport, Stapleton Redevelopment Project, Denver Union Station Redevelopment project, Downtown Denver's 14th Street Streetscape Improvement Project, Central Park Boulevard and 1-70 Interchange, the Regional Transportation District (RTD) Light Rail expansion program (FasTracks), the Webb Civic Center Building, and Denver's Art Museum Expansion, the Hyatt Convention Center Hotel.
Learn more about Civil Technology by visiting their website CivilTechnology.com or find them on  Civil Technology LinkedIn page .