CDOT and Lyft Launch "320 Movement" to Promote Marijuana Safety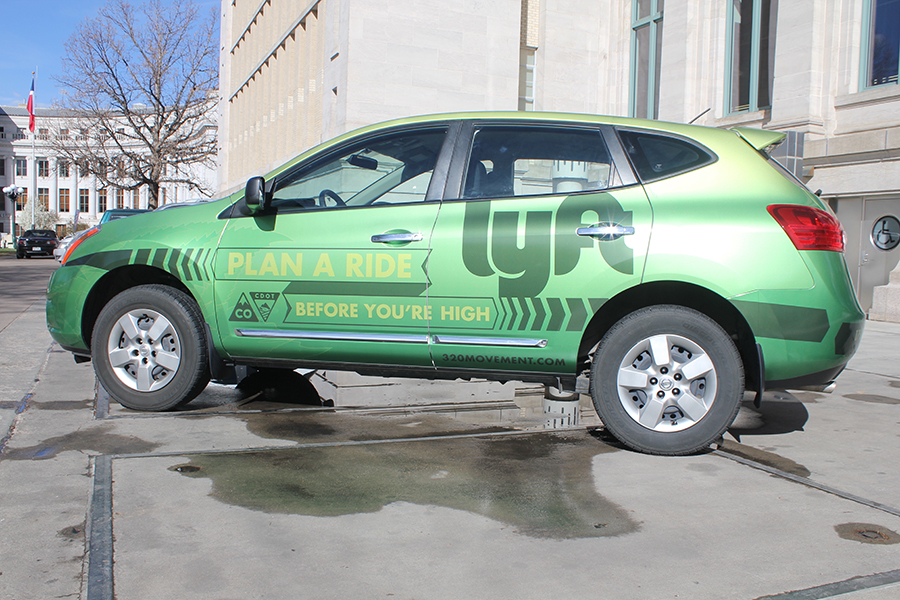 STATEWIDE—Next month, tens of thousands of people will gather in Civic Center Park in a celebration of cannabis culture—more affectionately known as 4/20. As marijuana users begin to plan their attendance at what is estimated to be the world's largest 4/20 rally, CDOT has partnered with Lyft to launch the 320 Movement, a movement to plan a ride before you're high.
The 320 Movement includes free and discounted Lyft rides throughout the month leading up to celebrations to encourage marijuana users to always plan ahead for a safe, sober ride, and make 320 as well-known as 4/20 (also seen as 420 and 4:20).
Leading up to April 20, Lyft will have a fleet of 17 one-of-a-kind vehicles wrapped with green "Plan a ride before you're high" messaging on the roads across metro Denver. Seventeen percent of Colorado State Patrol DUI arrests last year involved marijuana. If you order a Lyft and one of these specially-branded cars picks you up, you will receive a discount up to $10 on your ride. In addition, a limited number of codes for discounted rides will be released online at 320movement.com every Sunday at 3:20 p.m. leading up to 4/20 (March 26, and April 2, 9 and 16).
Throughout the month, CDOT and Lyft will introduce additional tactics to engage with marijuana users throughout the state.
Always plan a ride before you get high.
CDOT and law enforcement want this message to become second nature for people as Colorado continues to adjust to the legalization of marijuana. According to a 2016 survey conducted by CDOT, 55 percent of marijuana users said they believed it was safe to drive under the influence of marijuana. An alarming statistic given the fact that marijuana affects reaction time, judgment, motor skills and perception of time and distance.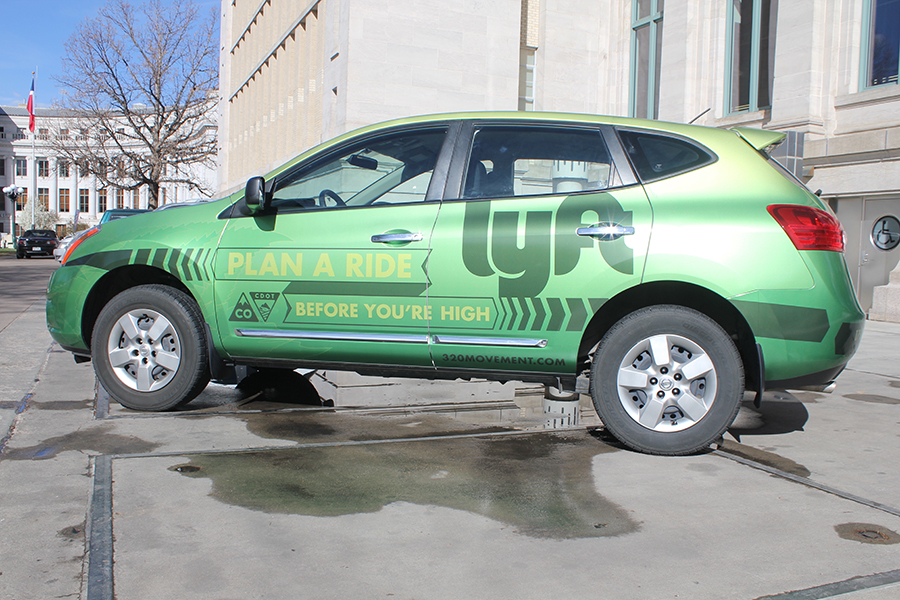 "Not only is driving high dangerous, it's illegal, and you can get a DUI just like with alcohol," said Sam Cole, safety communications manager at CDOT. "Our goal for this partnership with Lyft is to encourage marijuana users to treat marijuana consumption just like drinking and always plan to use a sober ride."
"There is no question that ride-sharing is saving lives," said Lyft General Manager Gabe Cohen. "Studies have shown the availability of services like Lyft can reduce alcohol-related driving arrests by up to 51 percent. We believe, with proactive public awareness campaigns like this one and convenient and affordable transportation like Lyft, we can begin to reduce the number of Coloradans driving under the influence of marijuana. That is why we are so proud to partner with CDOT and to help them lead the way on this important public safety initiative."
The partnership with Lyft is part of CDOT's Drive High, Get a DUI campaign, which aims to educate drivers about the dangers of driving under the influence of marijuana, with the goal of reducing the number of drug-related DUIs, traffic crashes and fatalities. For more information on marijuana impaired driving, visit the CDOT website.
Lyft was founded in June 2012 by Logan Green and John Zimmer to improve people's lives with the world's best transportation. Lyft is the fastest-growing rideshare company in the United States and is available in more than 300 cities. Lyft is preferred by drivers and passengers for its safe and friendly experience, and its commitment to affecting positive change for the future of our cities.