CO 145 geo-technical crews assess rock slide damage
May 25, 2019 - Highway closed to public from Dolores to Rico, except for local residents

SOUTHWEST COLORADO—A geo-technical crew is assessing the mountain side and ridgeline above Colorado Highway 145, where a Friday rock slide closed the highway. The team is checking the stability of the rock ridge formation that peaks at about 1,000 feet above the highway.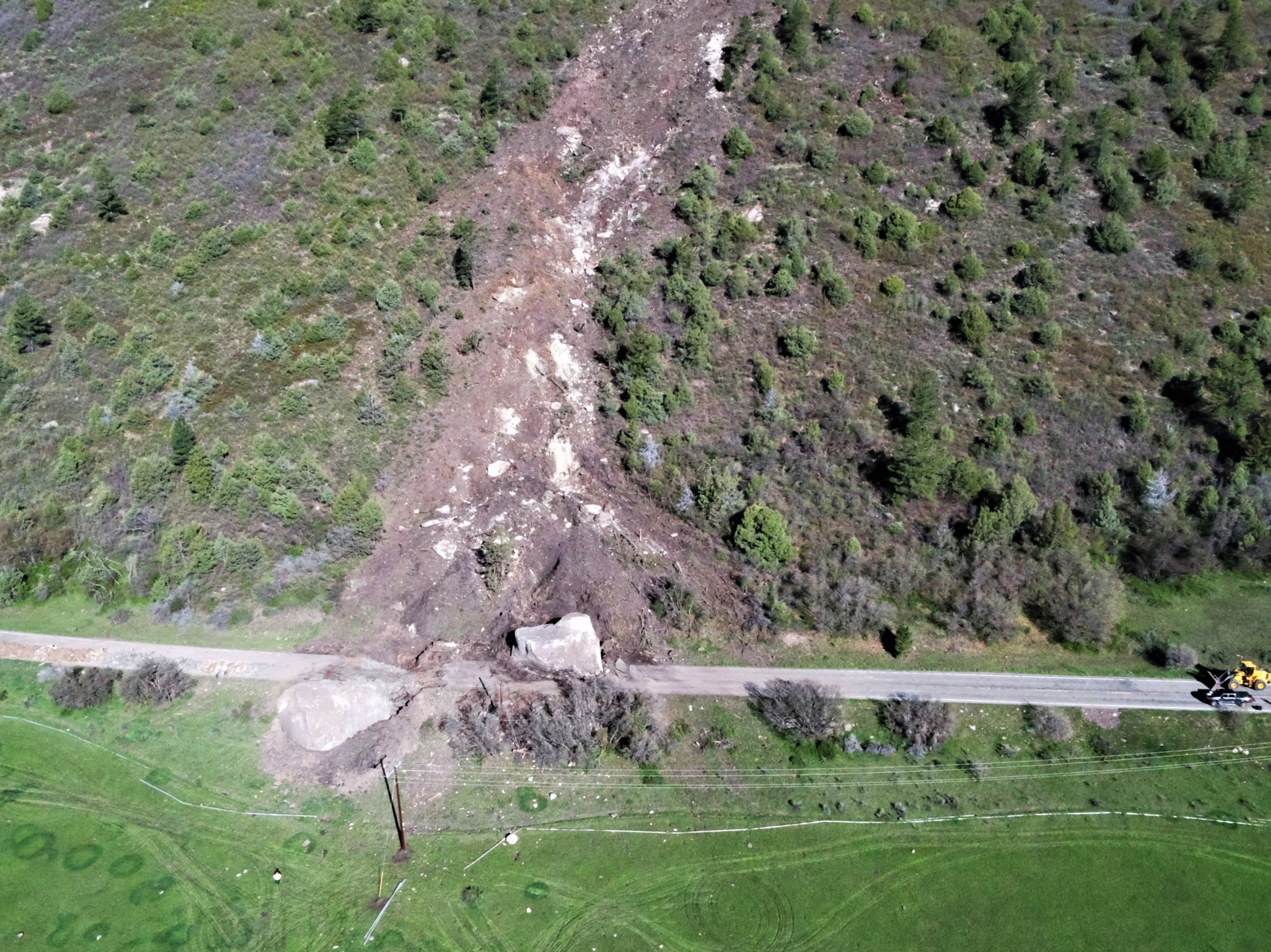 CO Highway 145 is closed indefinitely from Dolores (mile point (MP) 15) to Rico (MP 45). CDOT and law enforcement agencies urge all travelers to avoid the area. Only local residents or business owners are being allowed within the closure. Authorities also strongly discourage anyone from attempting to bypass the closure through private residential roads.
A ground and aerial investigation of the steep terrain will determine if any rockfall mitigation or scaling will be needed. Scaling is the removal of unstable and loose rock to prevent unpredictable rockfall. It is not yet known when the survey of the ridge will be completed.
Meanwhile, CDOT's maintenance division is developing a plan to restore traffic flow. Once the safety of the highway work area can be cleared of any potential danger from above, crews will likely build a shoulder along the damaged highway to run a temporary single-lane alternating traffic operation.
Background
The massive rock slide occurred late afternoon Friday, May 24, approximately 12 miles north of Dolores (mile point 22), and brought down dirt, rock, and two huge boulders. The house–sized rocks destroyed the full width of the highway pavement, leaving an approximate eight-foot-deep trench across both lanes. One boulder sits just off the highway, while the second boulder remains embedded on the highway lane area. The huge rocks will need to be "boulder-busted," or blasted into smaller pieces to move them off the roadway.
Alternate route: With the indefinite closure of CO 145, motorists have two alternate routes to consider.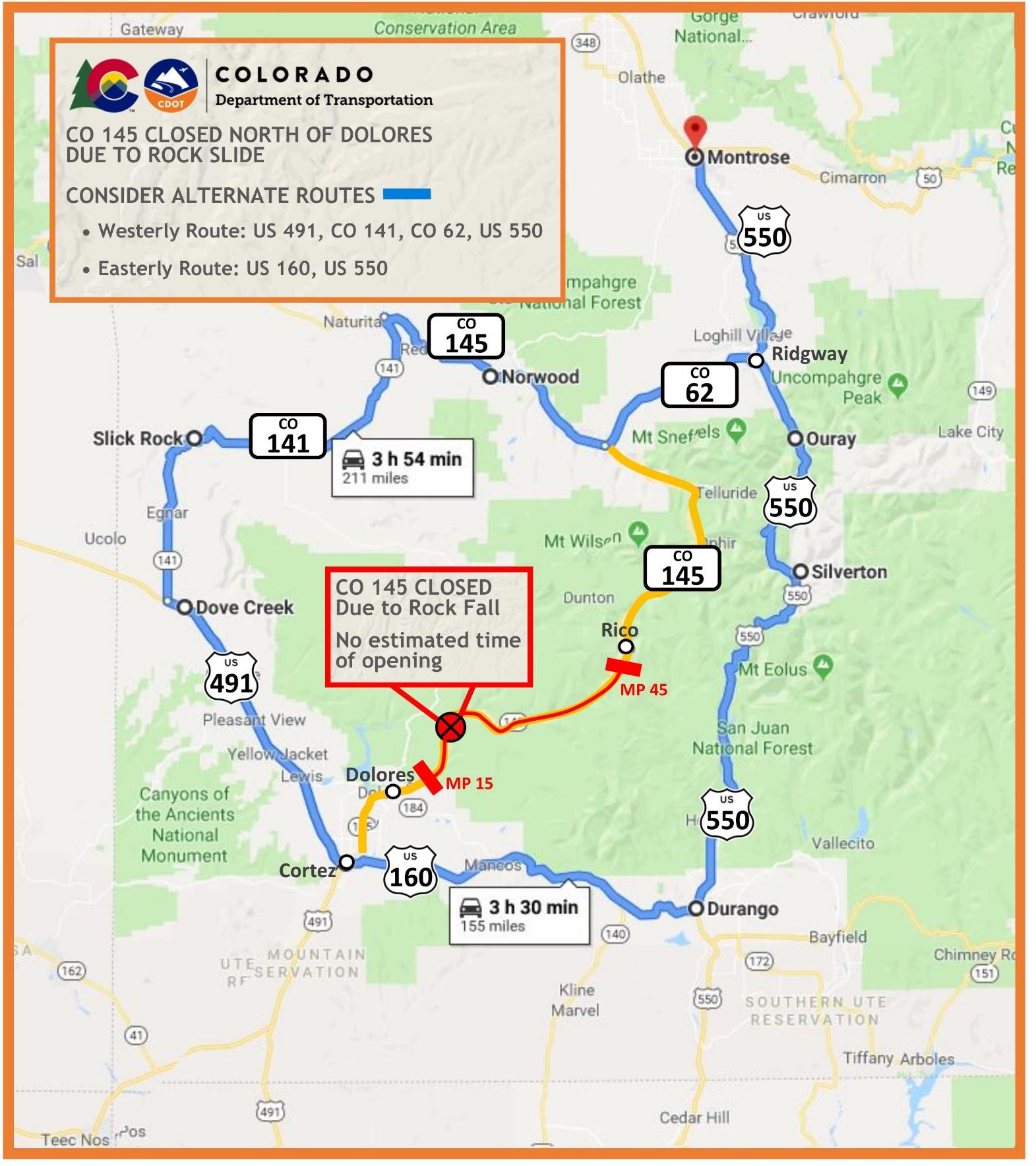 Westerly route (an approximate 4-hour drive):
US 550 Montrose to Ridgway
CO 62 Ridgway to Placerville
CO 145 Placerville to Norwood/Naturita
CO 141 Naturita to Dove Creek
US 491 Dove Creek to Cortez
US 160 Cortez to Durango
Easterly route (an approximate 3.5-hour drive):
US 550 Montrose to Ridgway
US 550 Ridgway to Ouray/Silverton
US 550 Silverton to Durango
US 160 Durango to Cortez
Stay Informed
Get real-time road conditions on COtrip, or by dialing 511 from anywhere in the state. Helpful resources on COtrip include: